How to Display Full Web Page Title in Google Chrome Tab
Google Chrome  is the browser which is built for speed, security and simplicity. Google chrome only shows tab with a little title of the web page, you have browsing. You couldn't get much information about the webpage you are in. You can only identify the webpage using favicon of the site when all are different sites.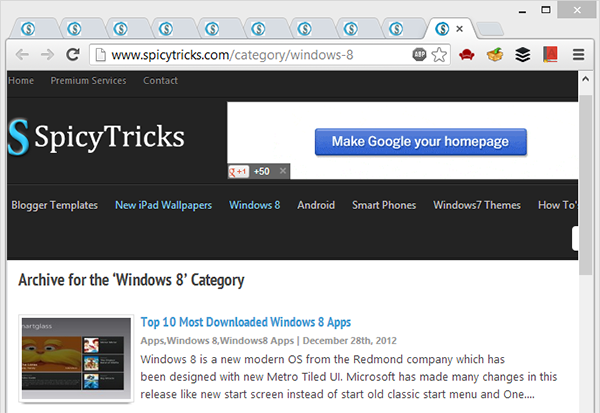 Just think about that if you are browsing the same site and open many pages from that same site means, then how could you identify the page. I think it is very difficult to identify which is which, when you face this situation.
You have the rescue hand from the Google chrome's extension called 'Show Title Tag'.
This extension will show the page title-tag in the bottom of the page, so you can see the full title tag. Nice small tool for SEO guys and everyone using Chrome.
Install the Show Title Tag extension from the Chrome Web store.  After the installation, You can see the full title of the webpage in the bottom of the page in the current tab. The title will be showed in the right side bottom page like when you hover the link in chrome.
You can also hold the mouse over the area to see the title length. Just click the arrow mark of the display title tag in right side bottom corner to re-position this widget in either corner of the browser.When you click again it will rotate in all corners of the browser.
'Show Title Tag' is a little nice chrome extension worth trying. Let us know what do you think about this Show Title Tag extension.