Top 50 Best Free Android Games 2018 | Must Play Games
21. Diner Dash
Diner Dish has claimed as the world's #1 Time Management Game. Get started on seating and serving your way to the top of the restaurant ladder in this free version of the worldwide hit game! The gameplay is seating, serving and saying tara to collect tips from diners.
22. Zombie Highway
If you love to race with car and kill Zombies in the Highway, this is the perfect game to enjoy your free time. The mission is to kill all the zombies in the desert infinite highway you are going. Cars, guns, and zombies… what more could you want?
23. Zombie Evil
The Gameplay is pretty same like other zombie games. In this game, Dr.Evil has created the Zombie army and capture the whole world. The remaining survivors like you has to kill all the zombies and Dr.Evil.
24.Pocket Rally Lite
Pocket Rally is an attempt to combine the best of both old school rally racing games and smart device experiences. Stunning visual graphics, realistic yet fun to drive car physics, all in the palm of your hand. Take the rally racing anytime, anywhere with you!
25. Can Knockdown 3
Ready… set… THROW! solve the puzzles and take the pride. This new Can Knockdown series bring the new challenges and game play and you will addicted to the game. Need extra brain to solve the puzzles in the game. Be accurate! Be smart! Be quick!
26. Bubble Totem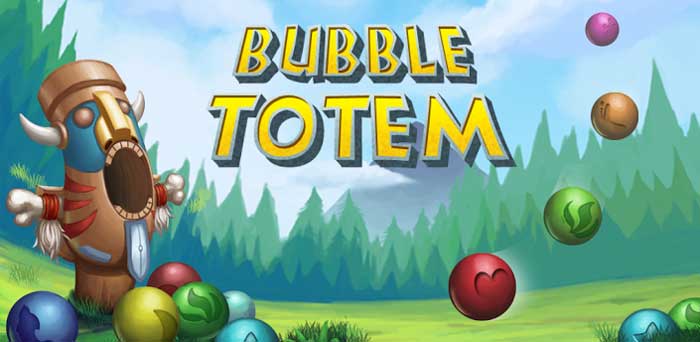 Bubble Totem is a fun and addictive bubble shooting game. This game is very easy to play, casual gamers will love to play this game. The game play is the same like other bubble games, just Match three or more bubbles of same color to destroy. However, this game has fresh and beautiful graphics. This new version has Six different scenes, e.g. Canyon, Forest, Snow Mountain, etc. and offers upto 200 levels.
27. Dark Avenger
This game is equipped with enhanced, intuitive controls, you will experience the game like never before. You can pick from three heroic classes: Templar, Archer, or Mage. With the power the heroes, you have to defeat the evil powers and have to send it back to deep of the hell.
28. BlitZ Brigade
BlitZ brigade is the amazing Multiplayer FPS shooting game which is developed by Gameloft. It is a true class-based multiplayer FPS game for Android smartphones and Tablets
29.Dirt Road Trucker 3D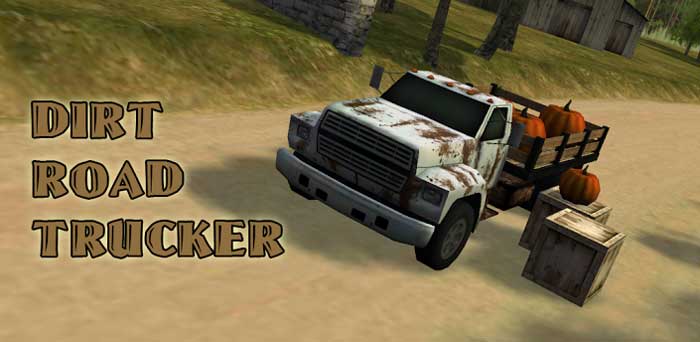 Dirt Road Trucker 3D lets you take control of a rusty but trusty old truck and deliver cargo on difficult dirt roads. Challenge yourself by trying to be as fast as you can, but be careful not to drop any cargo.
30. Hills of Glory 3D
Hills of Glory is the a WW2 reverse tower defense game with stunning 3D graphics. This game is full of war and you have to defend your bunker against hordes of enemies. Like Rambo, you have to survive through 21 missions to win this war game. This game sports a great multi-touch experience, funny cartoon animations and humoristic war movies references!
31. Daddy Was A Thief
Daddy was a thief casual fun game with light-hearted graphics and cartoony visuals are lovable. You are robbing as much money from Bank and everyone try to catch you, you have to escape from all those people.
32. Nimble Quest
Nimble Quest is from the developers of Tiny Tower, Sky Burger and Pocket Planes. This game is very addictive, once you have begun to play this game, you will never leave it. Lead a conga line of heroes to glory against hordes of enemies across an endless number of stages. How many enemies can you defeat?
33. The Simpsons: Tapped Out
This game is one of the Popular product from EA Games. It is simple, awesome game iwth regular new content to keep you play with Simpsons. Tap into a city building game that lets you create your own living, breathing Springfield… for FREE.
34. The Sims FreePlay
The Sims 3 series best-selling mobile games comes a COMPLETE Sims experience that you can play for FREE on your Android smartphone and tablet. You can design dream homes complete with swimming pools and multiple stories. Let your Sims get married, make babies, and then watch them grow into toddlers and pre-teens and more.
35. Pet Rescue Saga
Pet Rescue Saga offers you a tons of of exciting and challenging puzzles to rescue thee pets. It's time to rescue the pets. Go on!!
36. Brave Heroes
Be a Brave hero to create winning group in the endless battle to defeat the enemy group. Brave Heroes combines the best elements of RPGs and exciting gameplay! Every hero has unique skills and abilities! By choosing the each and every hero, you will get different gaming experience.
37. Ionage
Ionage is an exclusive Android, space real-time strategy game where you use giant floating space platforms to do battle in a steampunk themed story of galactic conquest!. It is battle for a star in the Galaxy. Build you weapons and finish off the enemies.
38. My Muppets Show
The game is for casual Gamers, musical game, brought to you by Disney and the creators of My Singing Monsters! You have recruit the house band from more than 20 muppets and then create beautiful music to make them happy. This app offers many in-app purchases to keep exciting you all the time.
39. Dungeon Hunter 4
Dungeons Hunter 4 is the Top game from the Gameloeft. After the successful previous versions, the latest version has come with more chapters with Addictive RPG gameplay.
40. Magic 2014
The Gathering is the world's premier trading card game. Become a Planeswalker and travel the planes of existence unleashing a torrent of spells and creatures. The Game offers 3 decks, each with 5 unlockable cards, also you can get additional decks with in-app purchase.