How To Unlock Android Phone; Get Forgot PassWord, Code or Pattern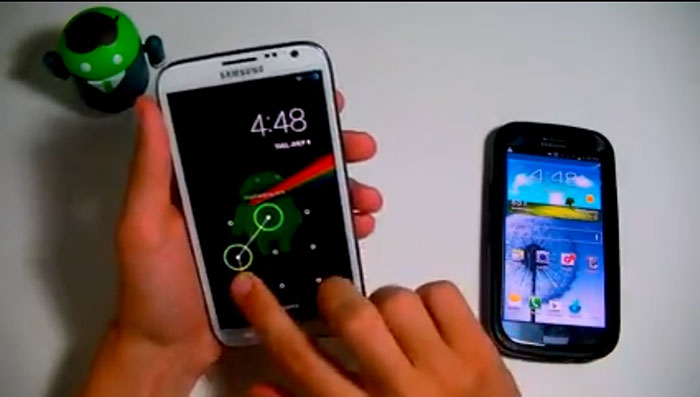 In this Guide, Know "How To Unlock an Android Phone, If you forgot your Password, PIN or Pattern". Password is an essential thing to keep your phone out of prying eyes, also you can protect your personal data. One thing you have to remember to unlock your Phone – the Password. Yes! Password or pattern is the key element in unlocking your phone that should be complex and you should keep that safe. If you forget your password of your Android Phone, you can't unlock Home screen. With Few ways like Factory Restore, you can unlock your Android phone, but it is not easy thing to do immediately. In this situation, you can use SMS Bypass, an Android app is for you to by-pass the lock screen with single sms.
See Also : How To Speed Up an Android Phone Easily with 5 Simple Tips

What is this and How it is Helpful?
SMS Bypass is lifesaving app when you forget your Android unlocking code or Pattern. It will bypass the Unlock pattern in your Android, when you send an SMS with a secret code.  It is pretty simple and useful Android App that will save your time and money when you forget your password. Using this application, you can remotely unlock your Android phone, by sending the secret unlocking code to your phone. SMS Bypass app will recognize that secret code and unlock your mobile phone.
How To Unlock a Pattern, PIN in Android phone
How to Install this SMS Bypass App in Android Phone
SMS Bypass app is not available in the Google Play store. You can download this from XDA-Developers site. To install this app, you have to change the Android developer settings to "Install the app from Unknown sources", otherwise you can't install this app. After that give the root access to this app permanently. Unlocking requires root access, also giving root access permission is different for all phones. Now, Block the contacts, you don't want to send SMS to unlock your phone. This is useful, because your friend or family members can unlock the Android phone and resetting the phone by sending SMS, if they know your secret code.
Steps to Unlock Android Home screen
To unlock your Phone, first install this SMS Bypass app in your Android device (Tablet/phone).

Give Permanent root access to this app.
Change the Secret code of this app to something new from the default code of 1234.
Send the Secret code from the other phone with following format
Secret_code reset, for example :  1234 reset.
There is a space between the secret code and text. Also, note that Secret code is case-sensitive.
The Phone will restart and reset the pass code after receiving the secret code SMS.
Conclusion and Download
SMS Bypass is the simple yet powerful app that unlocks your Android phone with Remote SMS. It is handy in the situations when you forget your password. It is an essential app that should be in your phone. Don't forget your secret code 🙂