How to Access your Gmail Messages, Calendar and Docs in offline Mode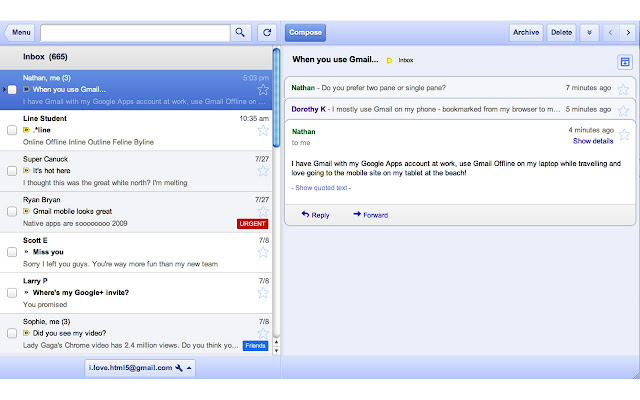 Now you can access your Gmail Emails, Google Calendar and Google Docs in offline mode that is without Internet connection. Google Chrome is one of the most efficient and fastest web browser in the World right now. Chrome browser has Google Webstore,  which has totally awesome Extensions includes games, utilities and developer tools and more.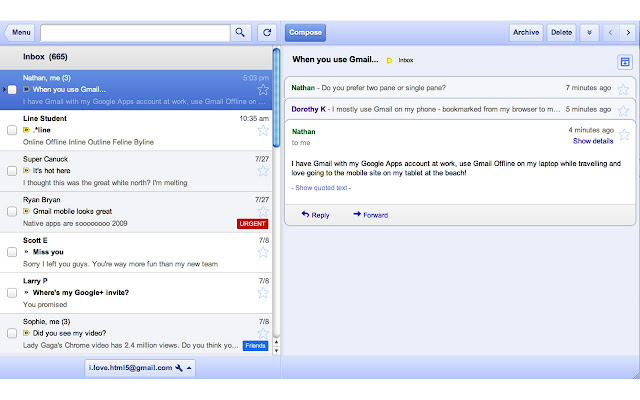 Also Read : How to Backup Your Gmail Emails in 5 Ways; Save it for Offline Access
Gmail Offline is a Chrome Web Store app that's intended for situations when you need to read, respond to, organize and archive email and search mail without an internet connection.
After first start-up, Gmail Offline will automatically synchronize messages and queued actions anytime Chrome is running and an Internet connection is available. More than just an offline app, the streamlined user interface, based off Gmail's popular tablet interface, provides extremely fast response time with a pure, email focused experience.
How to use Gmail Offline:
To start Offline Gmail after installing, open a new tab in Chrome; In the new tab pane you will see a Gmail Offline Icon. Click on the icon, and Offline Gmail will load.

How to Access Google Calendar and DOCs without Internet Connection:
With Google's free online calendar, it's easy to keep track of life's important events all in.
Google Calendar and Google Docs let you seamlessly transition between on- and offline modes. When you're offline in Google Calendar, it will transition to offline mode and you can view events from your calendars and RSVP to appointments.
when you don't have an internet connection, In Google Docs you can view documents and spreadsheets. At this time this App has not support Offline editing.
To get started using Google Calendar or Google Docs offline, just click the gear icon at the top right corner of the web app and select the option for offline access.
Install Gmail Offline chrome Extension