50+ Best Free Mac Software Programs Ever! (Most Popular Apps)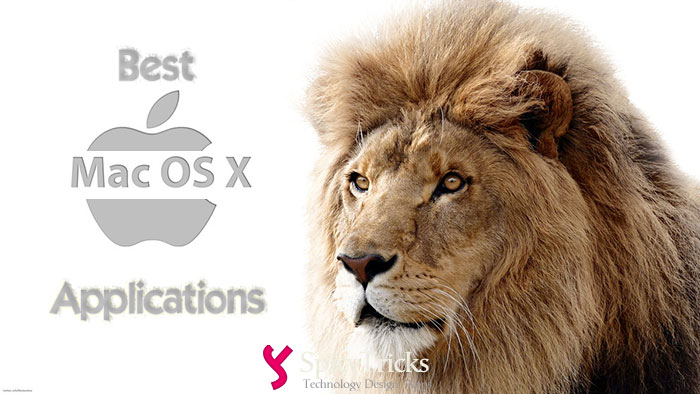 Best free Image/Photo Editing Software applications for Mac
1. GIMP for Mac
Gimp for Mac is a free app that installs easily. GIMP is a popular open-source image editor originally developed for Unix/Linux. Most people use this GIMP as the best alternative for Photoshop. It offers most of the features offered by Photoshop.
2.Google Picasa
Google Picasa is the best photo managers available for Windows. Picasa has many photo editing options includes one click Photo retouch. By using Picas Organize, edit, and share your photos online.
3. inkScape
Inkscape is an open source drawing tool with capabilities similar to Illustrator, Freehand, and CorelDraw that uses the W3C standard scalable vector graphics format.
4. Jing
Jing is great screenshot app that grabs screenshot and videos from the pc. you can store that locally or online
5. Xnconvert
XnConvert is a powerful and free cross-platform batch image processor, allowing you to combine over 80 actions. It supports over 500 formats. The 80 actions include meta data editing, rotate,crop, resize, add brightness, filters and effects and more.
Best Free Music Audio (Mp3) Players, Editors and Managers for OS X:
 1. Songbird
Music Player Songbird built on Moilla's code. Songbird personalize music content from the artists you love the most. Share your own photos with artists and other fans or discover new artists, all while listening to your music on your computer.
Supports : Windows, Mac
Download Songbird
2. Tomahawk
Tomahawk is a music player that fundamentally changes the way music is consumed and shared.
It decouple the name of the song from the source it was shared from – and fulfills the request using all of your available sources and creates the music library. From this library, you can pick and group songs into playlists, without needing to worry about whether they are on YouTube, Grooveshark, etc.
3. Winamp
Winamp is the one of the best well-known Music player. Features include iTunes Library Import, iTunes Library Import, Wireless desktop sync with Winamp for Android.
Download Winamp
Best Free Video Players, Organizers and Managers for Mac
1. VLC Media Player
VLC is the best video player for Windows. VLC is a free and open source cross-platform multimedia player and framework that plays most multimedia files as well as DVD, Audio CD, VCD, and various streaming protocols from online like YouTube and etc..
2. XBMC
XBMC is created in 2003 and an award-winning free and open source (GPL) software media player and entertainment hub for digital media. XBMC is available for Linux, OSX, and Windows.
XBMC can be used to play almost all popular audio and video formats around. It was designed for network playback, so you can stream your multimedia from anywhere in the house or directly from the internet using practically any protocol available.
Use your media as-is: XBMC can play CDs and DVDs directly from the disk or image file, almost all popular archive formats from your hard drive, and even files inside ZIP and RAR archives. It will even scan all of your media and automatically create a personalized library complete with box covers, descriptions, and fanart. There are playlist and slideshow functions, a weather forecast feature and many audio visualizations. Once installed, your computer will become a fully functional multimedia jukebox.
3. FStream for Mac
FStream is the free, fast Internet Radio Streamer and Downloader. FStream can play OGG Vorbis, AAC/AAC+, MP3, and WMA, and it can handle MMS over HTTP as well as M3U, PLS, and ASX playlists. It can also record to MP3, AIFF, AAC, and WAV.
4. DivX Plus
DivX Plus for Mac is the latest DivX player for the Mac platform but it can play may file formats. DivX Plus for Mac can play DivX format video files, as well as MKV and AVI files. It can quickly convert our AVI and DivX files to MP4. It is a Must have application for every mac owners