100+ Best Free Windows Software Programs Ever (Most Useful) – 2020 Edition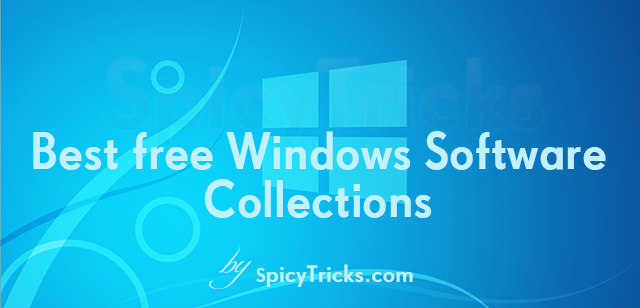 Best Free Email Clients for Windows 10, Windows 7, Windows 8
1. Mozilla Thunderbird
Thunderbird is an award-winning email client application developed by the Mozilla – The Team behind the world's favourite browser 'Firefox'. Thunderbird is the best Free email client for all operating systems including Windows, Linux and Mac OS X. You can easily set up the Thunderbird to view your personal and business emails in one place. In addition, users can customize this free email client application without any guidance.
2. eM Client
eM Client is also one of the best free Email Application for Windows PC. eM Client has smoothly runs on Windows XP,7,8. It supports all email servers and web-based email services like Gmail,Yahoo,Hotmail.By Using eM client you can also import other email accounts, emails,events,tasks and contacts from your current existing email clients. eM Client provides the fully featured calendar.
Best Instant Messaging, Chat clients  for Windows
After the tremendous growth of Smartphone, Instant messaging is going out of fashion in Desktop computing. Though, few Instant messaging Windows Applications are still in the race.
1. Aim
Since 1997, Aim has been providing the instant messaging services. This Popular chat software supports Aim, Facebook, Google Talk,Twitter Instagram, Gmail, Aol Mail.
It gives mush simpler interface and Group conversations are fun. Use this program for casual Chat with friends, or collaborate on a project with your colleagues. AIM gives you a simple, fun way to talk and share with the groups of people who matter to you most. Using this  App, you can share your favorite videos, pictures, tweets and more.
2. Pidgin
Pidgin is an easy to use and free Windows chat client used by millions of users. It supports wide-range of Chat networks, mostly all. Use this to connect to AIM, MSN, Google Talk, Yahoo, and more chat networks all at once. Use this one client to chat with multiple social Network friends.
3. Digsby
Digsby is also another multi-protocol instant messenger client. You can use this software to access Email, Instant messaging and social networks in one place.
4. Google Hangouts
All of the messaging services from Google are unified as Google Hangouts. You can use this unified messaging service in any device. Use the Google Hangouts Chrome extension in Chrome browser to access this service.
You can use this service to make video calls, instant chat and Superior Group conversation.
5. Facebook Messenger for Windows
Keep up with friends, no matter what you're doing. Facebook Messenger for Windows software is created by Facebook. You can only chat through this software. other update will be notified only to you in the desktop.
Note: Facebook messenger for Windows retired
Best Free Download Manager/accelerator for Windows 10, Windows 7, Windows 8
1. Free Download Manager (FDM)
It is a powerful, easy-to-use and absolutely free download accelerator and manager. It is the open-source program released under the GNU General Public License. This means that the source code can be accessed by everyone and improved versions could be made by the community. By using this software, you can increase your download speed and resume broken downloads. Using FDM, one can download videos, Movies, Documents etc.
FDM lets you download files and whole web sites from any remote server via HTTP, HTTPS and FTP.
You can also download files using BitTorrent protocol integrated with FDM.
2. Download Accelerator Plus (DAP)
Download accelerator also got  the many loyal followers. DAP is also the best download acceleration manger in the market. It provides the following features such as fastest download, link checking Video preview,video downloader and converter.
3. FlashGet
FlashGet is also one of best Free download accelerator and manager for Windows computer. Once it finishes the download, it will call Antivirus software to scan downloaded files for any clean virus,spyware and Adware.
Flash Get can download the files as chunks to download quickly. This technique will accelerate the download speeds or you can say that download files in full speed.