100+ Best Free Windows Software Programs Ever (Most Useful) – 2020 Edition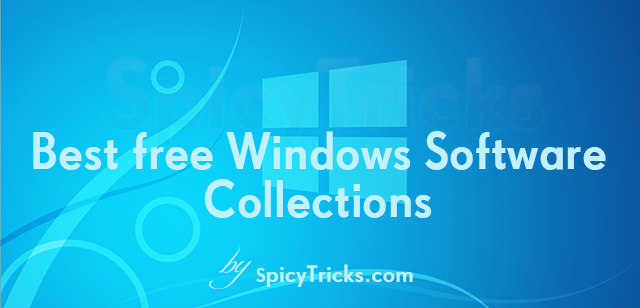 Files and Folders
Best File and Folder Management Windows Software
1. Better Explorer
Better explorer has Rippon interface like MS Office and Windows 8, 10. By using Better Explorer, you will get Windows 10 Explorer experience. Better Explorer only for Windows 7 users.
2. Folder Axe
Folder Axe was made with one purpose in mind, and that is to help you split up your folders into multiple smaller ones.
If you have many files in one folder, you can split them by amount, by Size, by Name,by File Type,by File group and date.Also you have the option that user can put the splitted files in the sub folder.
Best Free Text Editors for Windows
1. Notepad++
Notepad++ is a simple, lightweight, and extensible programming plain-text editor. It is the source code editor and Notepad replacement that supports several languages.
Main Features:
Syntax Highlighting and Syntax Folding
Auto-completion: Word completion, Function completion and Function parameters hint
Multi-Document (Tab interface)
Multi-Language environment supported
Automatic file saver which is useful to recover the file easily when your system crashed.
Best Free Blogging Software for Windows 10, 7, 8, XP
1. Windows Live Writer
This is the best Blogging software and created by Microsoft. I think Most of the bloggers know about this Software. It has the all features one blogger wanted and needed. You can get any option from the Ribbon interface of this software. It supports many Blog types includes Blogger, WordPress, and etc. You can easily create any blog post(includes Image,Videos,Tags,Categories) and post it to your blog on the fly.
2. ScribeFire
ScribeFire is not stand-alone software. It is  the browser extension or add-on for Chrome,Firefox,safari and opera. Install and access the full WYSIWYG blog editor in a browser tab for just about any blogging platform.