How To Download Windows 10 32/64 Bit Pro Official ISO for Free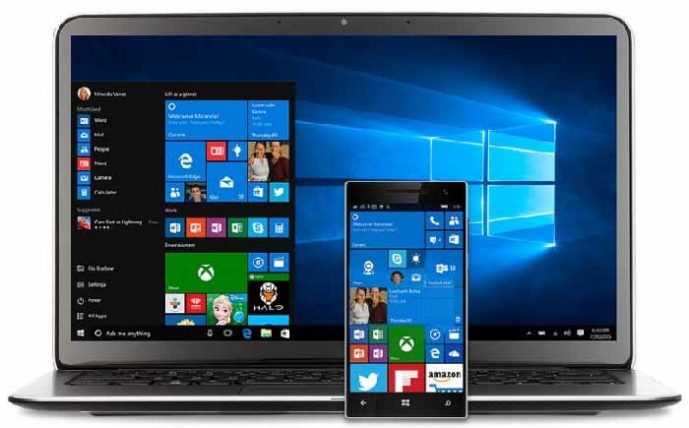 Here, I'll show you How to Download the Original Windows 10 Pro Operating System ISO File legally from Microsoft directly for USB or DVD. Now, Anyone can download the Free Windows 10 Pro OS without the Original Product Key. Probably, Windows 10 is one of the Best Operating System in terms of features and design in the series of Windows NT Evolution.
Windows 10 has improved a lot and added many innovative features to improve the User Experience.  According to the Microsoft CEO Satya Nadella, They Wants to begin the new Era of Personal Computing with this Latest Windows 10 OS.  Microsoft has enhanced the Metro Design from Windows 8.1. They introduced the Universal Apps in the latest Windows 10.
FurtherMore, You don't need to download windows 10 cracked version to update recovery. The Metro Styled Universal Apps can be used in any Windows 10 Devices including Smartphones, Tablets, Xbox, Embedded Systems without changing the code.
How to Free Download Windows 10 Pro Full Version Official ISO Legally for Pendrive
Most of all, Windows Users can download the Windows 10 From Windows Update Application. Besides, We want to help the users who want to download the Windows 10 ISO Image files directly into their PC. Furthermore, Microsoft has provided the many ways to install Windows 10 and Upgrade the Windows 10 from Windows 7. Although, If you have lost the product Key or want to clean install the Windows 10, You can't Download the Original Windows 10 ISO File. However, We are here to help you to Download the Original Windows 10 OS ISO file without Product Key.
Recommended : Best Free Windows 10 Themes, Styles, Stylish Skins for Your PC
Also Read:  100+ Free Windows 10 Softwares for You
Basic Requirements to Download Windows 10 ISO
Microsoft has provided the some basic Requirements to Download the Windows 10 ISO Image from their servers. You have to complete the following Requirements before downloading the Windows 10 ISO for Free.
Make sure you have:
An Active Internet connection to Download 4GB Windows 10 ISO File.
Enough amount of available storage for the download, on a computer, USB or external drive.
A blank USB Disk or DVD (and DVD burner) with at least 4 GB of space to create Bootable Windows 10 USB Disk. We recommend using a blank USB or blank DVD, because any content on it will be deleted.
Basic Requirements to Install the Windows 10 ISO
Your system has to meet the following requirements to install Windows 10 OS Without any issues.
First of all, Check the processor Type of your PC. So that, You can download either 32 Bit version or 64 Bit version of Windows 10 and install the same. You can get that information in your computer control panel system settings.
Furthermore, You need a PC with 1 gigahertz (GHz) or faster processor or SoC and  RAM with 1 gigabyte (GB) for 32-bit or 2 GB for 64-bit.
Also, Your Computer should have minimum 16 GB storage for 32-bit OS and 20 GB  Storage for 64-bit OS.
In addition, Your PC should have Graphics card support with DirectX 9 or later with WDDM 1.0 driver
If all the above criterias are met, You can download and Install the Windows 10 Pro ISO File without Product Key.
Steps to Download the Original Windows 10 ISO Image (Windows 10 free Download)
First, Go to the Microsoft's Windows 10 Official Windows 10 ISO Image Page.
In that Download page, Select the Windows 10 Edition You want to install in your PC. Then Click Confirm Button.
After you have selected the Windows Edition, You have to select the the Windows 10 Language to proceed further. Then Click Confirm Button.
Now, You will have Official Windows 10 Download links for 32 Bit and 64 Bit. These links are only valid for 24 Hours. So, You have to download the Windows 10 Before the link expiration.
That's it. Using the simple steps, Now You can download the Windows 10 32 Bit or 64 Bit ISO Images officially from Microsoft.
Windows 10 Technical Preview installations used the product key of NKJFK-GPHP7-G8C3J-P6JXR-HQRJR, but this key is now blocked. So you can not be able to use this to activate Windows 10.