60+ Best Linux Software Applications for All Distros [Most Useful]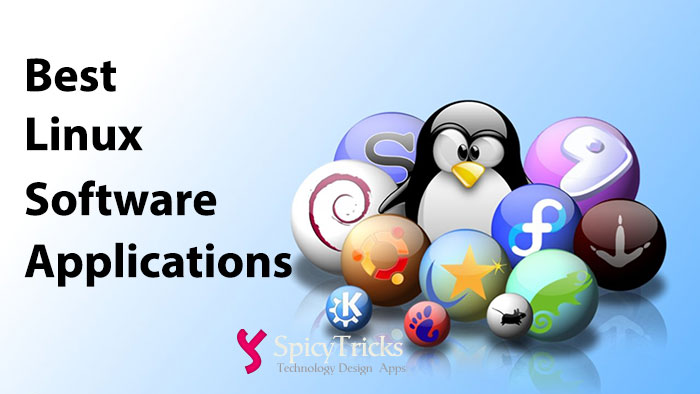 Best Antivirus Software Application for Linux (Ubuntu, Mint, Fedora etc..)
You may aware that Linux is already secure than Windows and other operating systems. However, using another layer of protection is useful to safeguard your Computer from any kind of unwanted threats like virus, Malware.
1. BitDefender
BitDefender Antivirus Scanner for Unices is a powerful on-demand virus scanner for Linux and OpenBSD systems. It scans and finds the malware and viruses from Windows partition as well. So your computer is fully protected with BitDefender. If you are a home user, you can get a free license.
The user interface is not fancy like Windows, but you can use it without any issues.
Download BitDefender for Linux
2. Avast
Avast is the popular Antivirus program for Windows. It provides the best protection against online threats as well scans your Linux computer and finds any potential unwanted programs.
Download Avast for Linux (Avast for Linux Discontinued)
3. Avg Free Edition for Linux
The useful Antivirus application that provides support for Linux as well. Like windows users, AVG for Linux free Edition can be installed in any Linux environment. It provides real-time protection for all Linux computer.
AVG provides different types of installation files for a different kind of Linux Operating Systems. There is .deb, .rpm, .sh and compresses zip files. If you installed the Debian kind of Linux Operating system, install .deb file directly and start the AVG protection.
4. Clam Antivirus
Clam is an Open source Antivirus app, you can use that for detecting Trojans, viruses, malware and other malicious threat. It scans the mail, provides on-demand scanning options and automatic virus engine updates.
It has been used by more than 600,000 users all around the world. It is open source Antivirus software available for Linux. Clam updated the virus database regularly to protect your Linux system from latest virus threats.
Download Clam Antivirus for Linux
5.  GNU Privacy Guard (GNU GPG)
GNU PG is hybrid encryption Linux Software application. Basically, GnuPG allows to encrypt and sign your data and communication. This software is also available for Windows, OS X and Android. You can use this Linux program to add cryptography to your Application.
GNU PG uses a combination of conventional symmetric-key cryptography for speed, and public-key cryptography for ease of secure key exchange.
You have to compile the GNU PG from the original source code from the developers.
Download GNU PG
Best Firewall Applications for Linux
1. Firestarter
Firestarter is the lightweight Firewall software for Linux. It secures network connection, without degrading the performance of the system. It is suitable to use on desktops, servers and gateways. It has easy to use graphical interface.
You can enable the internet sharing with this software.  View the active Internet connections, including the traffic routed via Firewall.
2. GUFW
Gufw is an easy, intuitive, way to manage your Linux system firewall. This application is user interface of UFW Firewall. By using this firewall application, You can do the tasks like allowing or blocking pre-configured services, common P2P, or individual IP/port(s).