60+ Best Linux Software Applications for All Distros [Most Useful]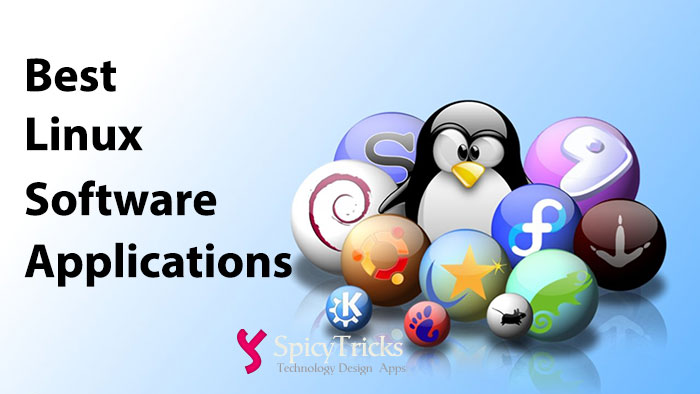 Best Email Clients for Linux System
Linux has got some top email clients to receive and send emails. Thunderbird is the popular email client program for Windows. If you are the user moved from windows to Linux, you can use that email client in Linux too. Let see the top email clients for Linux (Ubuntu, Linux Mint and more)
Best Browsers for Linux operating System
1. Mozilla Thunderbird
Thunderbird is a free, best email client application for Linux by Mozilla Team (Firefox developers). It is easy to set up and customize – and it's loaded with great features! It has simple setup wizard for the Popular web-based email services like Gmail, Outlook (Hotmail).
If you are the Gmail or Hotmail user, just enter your username and password, the client will setup your account without any effort from you.
2. Evolution
Evolution is the default mail clients for some the Linux Distros. It also provides the calendar and address book  functions to Linux users. It offers the junk filtering that filters junk emails in your Inbox.
Evolution includes support for signing and encrypting mail via GNU Privacy Guard (GPG) and S/MIME. By using the encryption functions, you can protect your privacy and mail information. The encryption keys of GPG and S/MIME can be easily managed in evolution.
3. KMail
While Evolution is for GNOME desktops, You can use KMail for KDE desktops. KMail is one of the top email clients for Linux users. It supports the standard mail protocols IMAP, POP3 and SMTP. It has support for spam checker plugins. You can write HTML emails. You can also import mails from many other clients.
Best Linux Software Applications : Instant Messaging, Chat Clients
1. Pidgin
Pidgin is an easy to use and free chat client used by millions. Use this pidgin to Connect to AIM, MSN, Google Talk, Yahoo, and more chat networks all at once.
You can sign in with multiple accounts in the single client and chat with many friends in different networks.
2. Digsby
Digsby is also another multi-protocol instant messenger client. It provides support for Email, Instant messaging and social networks. Use Digsby to chat with Facebook friends, Google and more, all at once.
3. Kopete
It is an instant messenger client for Linux Computers. It supports many messenger includes AIM, ICQ, Windows Live Messenger, Yahoo, Jabber, Gadu-Gadu, Novell GroupWise Messenger, and more. You can get best user experience with support of multi protocol system.
It also provides cool features like encryption message, storing chat messages.
4. XChat
XChat is an IRC chat program for both Linux and Windows. By using this chat program, you can join many IRC chat rooms. You can chat privately or publicly. Even you can transfer files with users.
5. Skype
Skype needs no introduction which is the popular VoIP client. You can install the Skype in Linux to make internet video calls, voice calls. Also, you can send instant messages.