Pokemon Go TIP : How to Earn Extra XP, Stardust and Level Up Faster?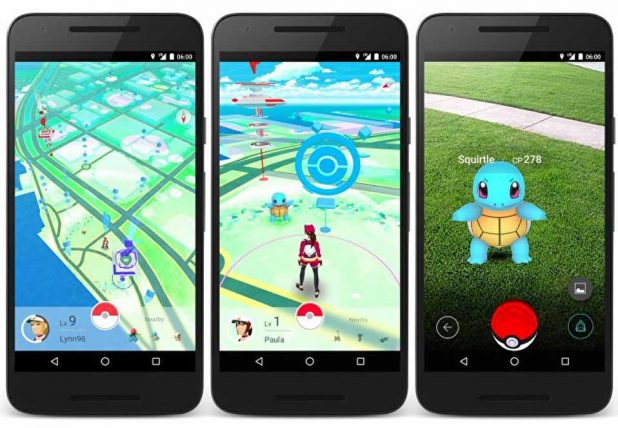 By Using this Guide, You can Earn Extra XP Points and Levelling Up faster in the Pokemon GO. Are You catching the Pokemon in the many places to be Best Trainer in Area?  If You have more XP Points (Experience Points),  Levelling up the Game is very easy. If you have higher Trainer Level, You can catch the Rare Pokemon to earn Higher Rewards. By doing the You can become the best Pokemon Trainer in your area.
There are many Pokemon Hacks, Cheats for Android available in the internet. Even, You can play the Pokemon Without Moving in your House using Joystick Hack.  There are numerous ways to earn Extra XP points in Pokemon GO. Pokemon Players should target the highest Rewarding Activities to earn the extra XP and StarDust to increase the trainer level quickly and fast.
Recently, the Pokemon Go 1.13.4 for iOS and 0.43.4 Android latest version of the game released with numerous update. Before that update, Pokemon GO Player can earn some Extra XP and StarDust points by regularly visiting Pokestops or catching Pokemons for a period of Seven days. Players can at least earn 500 XP and 600 StarDust points by playing the Regularly. However, the Update changed the frequency of the Regular visit time. So that Players can more XP points easily with new update.
New Update: Pokemon Go++ 1.13.4 / 0.43.4 GPS Location Hack for Android & iOS Released | How to Install
Also Read: 10+ Best POKEMON GO Android HACKS, Cheats, Tweaks, Tips [Guide]
How to Earn Extra XP Points and Start Dust in PokeMon GO?
With new Pokemon Go upcoming Update, Players can earn 2500 XP Points in One week. Isn't very Cool? That's not an end of it. Just Catch at least one Pokemon Every day and earn 500 XP Points and 600 Stardust Points. Therefore, You can easily achieve another 2000 XP Points and  2400 StarDust points straight in one week.
There are more in the Latest Pokemon Update, They are also offering more points for doing other activities like visiting Pokestops and Spinning discs. So, visit Pokestops and Spinning Discs daily will be awarded with the 500 XP Points your account with number of additional items. There are no details about the Additional items, But they will offer you for doing that activities daily. By spinning the Poke Markers for whole week, You can earn another 2000 XP Points with great number of additional items.
There is no other details about the upcoming release from the Pokemon GO Developers. One More thing about the XP Points, the Bonus Points You have earned by doing the above activities will be credited to your within 24 hour after catching the pokemon.
We'll provide more details about the Daily Bonuses Once the upcoming update released to the Play Store or App Store. Probably, they will release the new update in the coming weeks.
However, there is no word about the release of Pokemon in India. They are saying that the game is still in Rolling Phase, so they will release it to all countries soon.
Still,You can play Pokemon In India with our Fake Location Hack Guide without Root