Watch IPL 6 T20 Live Streaming Online for free in PC& Android Phones & iPhone Officially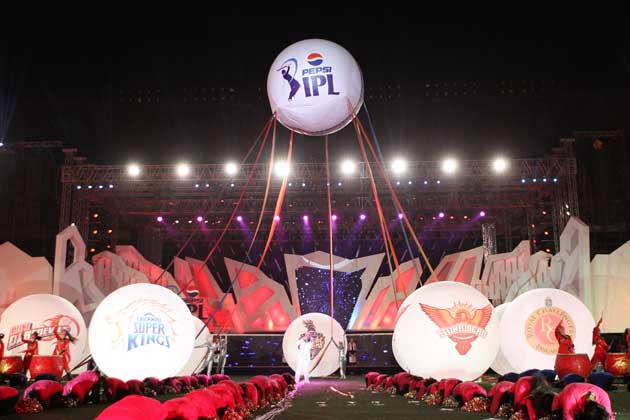 Once again, Festival of Cricket has Begun in India When Opening Ceremony of IPL 6 kicked off two days before. You can watch this live on Sony Max and of course in stadium if you got tickets in the long queue. In addition, now you can watch the proceedings on your mobiles phones or with your systems online via live streaming channels.
UPDATED Read Here >> : Watch IPL 7 T20 Live Streaming Online for free in PC& Android Phones & iPhone Officially

The 2013 season of the Indian Premier League  will feature nine teams and will be held from 3 April to 26 May 2013. This time IPL  has new as the title sponsor "PepsiCo" after the end of the contract of DLF.
All of us can't secure ticket to watch our favorite teams playing like Chennai Super Kings Vs Mumbai Indians etc.  This time we have many live options to watch our favorite team playing. There are several online live streaming options available for all os us to watch in Mobiles, in Computers and in tablets or other devices.
Even this season also, Pepsi IPL 6 2013 live streaming rights have renewed by the IndiaTimes. They have partnered with YouTube to telecast live proceeding  with five minutes delay, all over the world via desktops and mobiles.
"As part of the deal, YouTube will have exclusive live-streaming rights for desktop web viewing (with a five-minute delay in India) and non-exclusive rights for mobile viewing through the 2013 and 2014 tournaments," the group said in a statement.
BoxTV.com is also an Online Live streaming service by Time Internet. You can also watch it there. I have watched the yesterday match in boxTV between the Kolkata Knight Riders Vs Delhi Daredevils, the live streaming is so good and you can watch matches without ads.
This season, DigiVive's live TV streaming app nexGTv has got an online broadcasting rights to stream live match Feeds in Android mobiles, iPhones and in Blackberry devices.
Get best Apps : Best Free Android Apps Ever! A-Z Categories [Must have]

Must Read: How to Make YouTube Videos Load Faster to View Uninteruppted Cricket
Download this nexGtv Apps
For iPhone Users
For Blackberry users
For Nokia Users
With lot of options available to you to watch IPL 6 Live. So don't' miss any Live actions during IPL 6.
Checkout Our Best free Android Apps and Android Games Collections. One Should Never Miss it