Watch IPL 7 T20 Live Streaming Online for free in PC& Android Phones & iPhone Officially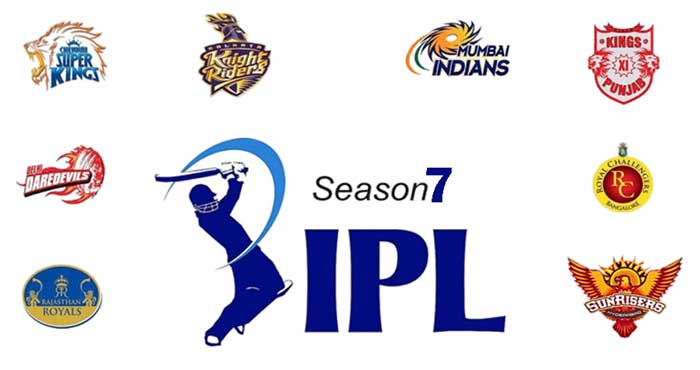 Though many Off-field issues, IPL7 or Pepsi IPL 2014 gets underway in UAE on Wednesday night. This 2014 IPL edition has already garnered so much attention, because of the General Elections in India, the IPL 7 will be jointly hosted by UAE and India. The First leg of the 2014 IPL edition will be played in Abu Dhabi, Dubai and Sharjah with the tournament returning to India on 2 May.
Also Read : Five Best Free Cricket Games For Android Mobile Users
You can watch this live on Sony Set Max and of course in stadium if you got tickets in the long queue. In addition, now you can watch the proceedings on your mobiles phones or with your systems online via live streaming channels. Now, this Tournament has been moved to UAE, Indian Cricket lovers only have options of TV or Live streaming in Phones or PC.
Watch IPL 7 Live Streaming on Android, iPhone and PC
IPL 2014 edition will have 8 teams after the withdrawal of Pune Team. IPL 7 scheduled to play between 16th April 2014 to 1st June 2014. There will 56 matches in the Group stage, Qualifier 1 , Eliminator, Qualifier 2 and the Grand Final.
Broadcast Rights Web
Like Previous edition, Times Internet has digital Rights for IPL 7 Online Streaming. In this 2014 IPL Edition, Times Internet has shared the digital rights with Startsport.com instead of YouTube which has been long time partner with Times Internet since the IPL Inception. Now, You can watch the IPL 7 Live streaming with Startsports.com. If you are in UK, You can watch the IPL 7 via ITV4 channels.
You can also watch the IPL 7 Live Streaming online for Free from the Official Site http://www.gocricket.com/ipl2014
IPL 7 Mobile Streaming Online
You have the chance to watch the IPL 7 Live streaming via Mobile Phones like the Previous season. Thanks to , DigiVive's live TV streaming app nexGTv  which has got an online broadcasting rights from Times Internet to stream live match Feeds in Android mobiles, iPhones and in Blackberry devices.
Apart from all the matches, users will be able to watch match repeats and highlights as all this will be available in the Video-on-Demand section," Digivive said in a release.
Get best Apps : Best Free Android Apps Ever! A-Z Categories [Must have]
Must Read: How to Make YouTube Videos Load Faster to View Uninteruppted Cricket
Download this nexGtv Apps
For iPhone Users
For Blackberry users
For Nokia Users
With lot of options available to you to watch IPL 7 Live. So don't' miss any Live actions during IPL 7.
Checkout Our Best free Android Apps and Android Games Collections. One Should Never Miss it