Samsung Electronics has launched its new Flagship Android Smartphone Galaxy S4. The phone launch event was held in the New York Yesterday. There is a lot of speculations and rumours before the launch of the Galaxy S4.  The phone has come up with features that we heard before in rumours.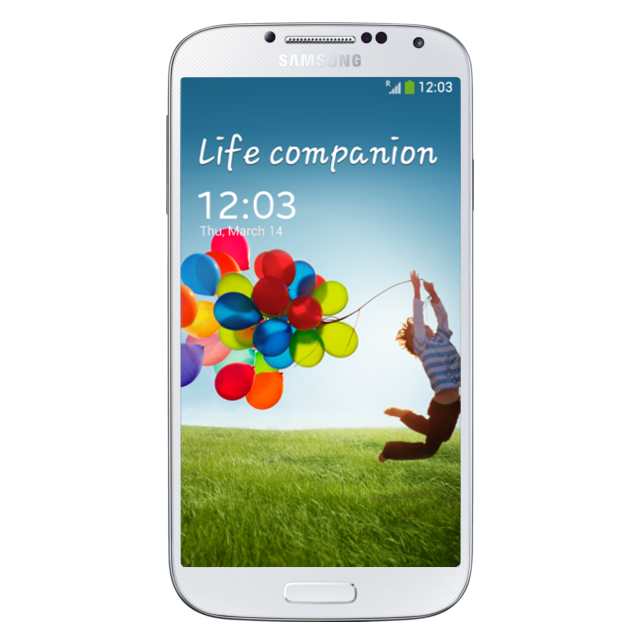 Samsung Galaxy S4 looks a lot like the Galaxy S 3. This phone has some new features added with S3 and tiny improvement, you can't notice in the first impression.
Galaxy S4 Specifications:
GS4 features the same size as its predecessor despite having the large 5-inch screen. This Smart Phone has Full High-definition 1080p super AMOLED screen with 441 ppi.
GS4  has some serious hores power in its Processor  that will be available with the 1.9GHz quad-core processor/ 1.6GHz octa-core processor (Depending upon region).
GS4 features 2 GB of RAM with 16 or 32 or 64 GB of internal memory and also comes with MicroSD card slot, if you want more memory, you can add extra.
GS4 Android Smartphone runs one the Android v4.2.2.
GS4 has upgraded the camera with compare to s3 which offers 13 mega pixels rear facing camera and 2 Mega pixels front camera.
Galaxy s4 has come with bigger power battery that has capacity of 2600 mAh and it's a removable battery.
Samsung Galaxy S4 will be available in most of the countries in April
See the Video Intro of Galaxy S4