Internet is offering enormous amount of information to all of us. You can get the wide range of services from the Internet like a web, Voice calls, Video calls , Internet TV and more. Hereafter, you don't need television to watch your favorite programs. Now, With the help of Internet, You can watch the Online TV channels for free and using subscription fees.
You can watch the Online TV channels in your Computer via Two options, one is downloading the Respective Application from the Channler provider, another one is watching their channels in browser using Flash or HTML Player.
In this article, let's see, how to watch favorite tv channels in Online using Google Chrome Browser extensions.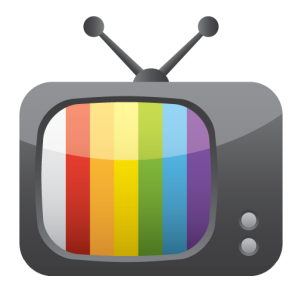 Google Chrome is the Popular and most used Web Browser by the wide range of People. It is simple and fast and provides many extensions that solve many user needs in one place. We can watch the TV by installing the Chrome extensions in your browser.
Also see our Post :
Here is the 4 Best Google Chrome Extensions to Watch Live Channels
 1.TV for Google Chrome
TV for chrome is the one of the most downloaded Live TV Chrome extension in the web store. By using this extension, you can watch TV channels directly from chrome browser.
More than 2780 Live TV channels are available in this TV for Google Chrome add-on. All TV channels are sorted by the country and category. Most of the countries included in this extension. While we tested this extension in our browser and find out that few of the channels are not working. You don't need to pay for their services, Watch all Live TV Channels for free and fast.
2. Internet TV
Portal for quick and easy access to Internet-TV from multiple sources: YouTube, Dailymotion, Ustream, Livestream, Bloomberg, Russia Today and more World Channels available. Just click and watch the videos. Many Live news channels, Fashion and Entertainment TV channels included.
3. TVOpedia
TVopedia is your up-to-date Live TV Encyclopedia. It is an easy way watch live TV broadcasts. With TVopedia, you can watch TV shows on a network from any point on the globe, live and free, right in the comfort of your home.
With TVopedia, you can obtain a large amount of TV stations from different countries to choose from all over the world. Furthermore, you can get local, regional, and national broadcasts. You can pick from watching music, news, educational, politics, weather, sports, movies, religion, kids, shopping, a whole bunch more.
4. Free Live TV
Free LiveTV channel has 118 channels currently alive, and they are keep updating their database. Many Pop up ads are shown while watching videos other than that streaming is good. Many cricket channels,sports, Entertainment channels are available.
Check all the extensions and watch TV channels for free.