Cut The Rope Game is in Windows 8 App Store
Windows 8 Customer Preview  app store is already filling with Gaming App. Now 'Cut the Rope' game which enters in to the Windows 8 App store. The App store will get many more Games and useful Applications in near future. First just play the Cut the Rope Game in your Windows 8 PC and meanwhile wait for your favorite games in App Store.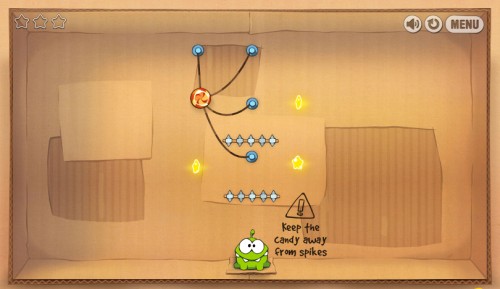 The game was ported from Objective-C to JavaScript, which must have been a huge challenge given the fact Objective-C and JavaScript are very different beasts.
Here is a list of casual games that will come to Windows 8 store when launched later this month.
Just Play the game using following link: