Are you in Facebook?  If you are the part of 1 Billion user base of Facebook, then you might be trapped in the web of the social network. Actually Facebook isn't all about putting your friends first, its lot more than you think.  Facebook games are the prime example of Zuckerberg's plan to play with Facebook all time. Of course, you can play with your friends by challenging them and play together, their social network plays its part.
There are thousands of games are available to play in Facebook. Though finding the best game is not so easy and some Facebook scam apps are also waiting to play with your profile. So that, Here, I've brought you the best Facebook games from the number one social network. This Top Facebook games data has been shared by Facebook and rated mostly by users. So all the top Facebook games listed here are safe to play and fun to play.
Also Read : Cute 25+ Facebook Timeline Covers free Download
 1. Angry Birds Starwars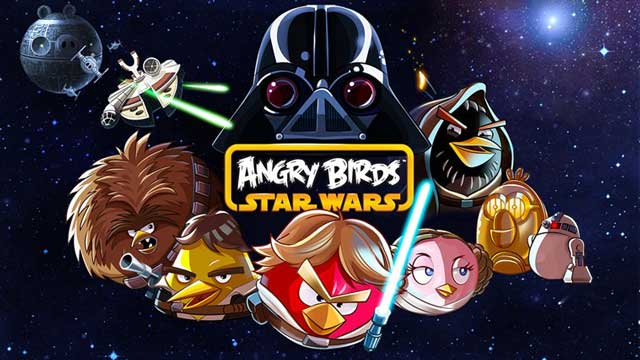 Rovio released the latest version of its widely popular smartphone game  Angry Birds Star Wars via the Facebook. The game offers new features such as weekly tournaments in which to challenge friends, and new items.
Angry Birds Star Wars is perhaps the best Angry Birds release yet, this release has here weekly tournaments for you and your friends can participate in for the chance to win in-game goodie. players can send in-game gifts to friends who are playing Angry Birds Star Wars as well. Rovio will be giving Facebook players five new levels each and every week, which should do a lot to keep people playing.
Play Angry Birds Starwars on Facebook
2. Texas HoldEm Poker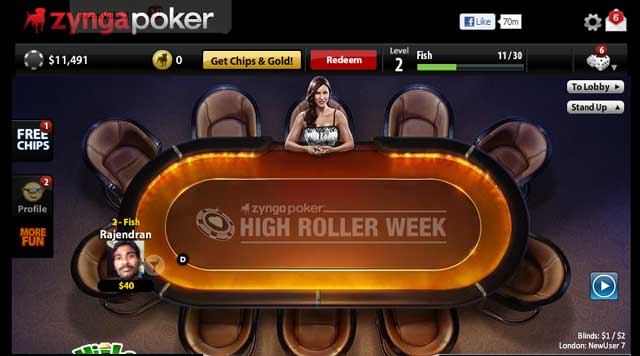 Texas hold 'em is a variation of the standard card game of poker. Player competes for an amount of money in the pot, contributed by players themselves. The cards are dealt randomly, and outside the control of the players, each player attempts to control the amount of money in the pot based either on the hand they are holding, or on their prediction as to what their opponents may be holding.
3. Marvel : Avengers Alliance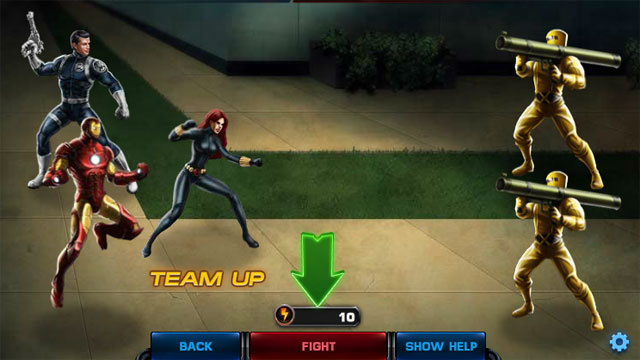 Play with entire Marvel comics heroes in this role-playing game in Facebook. You're an agent of S.H.I.E.L.D with the team of Avengers. You can Recruit any heroes like Iron Man and up to your task. It is fun and best suits for comic lovers. Everyone can try this.
 4. Song Pop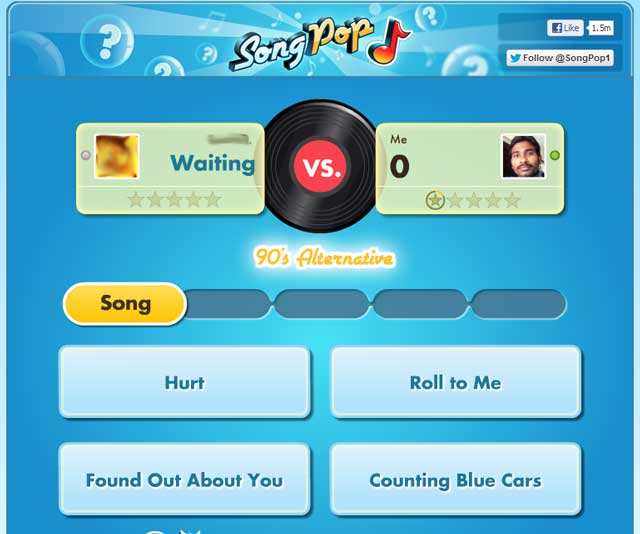 Are you ready to rock? Listen to song clips to test your music recognition – then send challenges to your friends! Prove that you're a true music master with Song Pop, the best FREE music app!. This game might look very simple, but it's true challenge when your opponent scores more than you. Enter enjoy the game 'Song Pop'
5. Words With Friends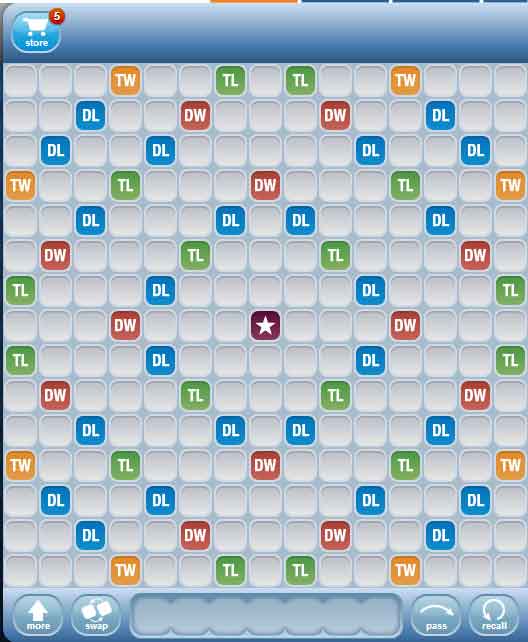 Words with Friends is a multi-player word game like cross-word puzzle. This game is developed by zynga with friends.   When you enter the game, you will be getting the randomly chosen letter tiles, which are replenished until all 104 tiles have been used. Players take turns forming words on the board or, instead of playing a word, may also choose to swap tiles with the pool of currently unused tiles or pass their turn. If at any time an opponent cheats by looking up words they automatically lose the game.
Interesting Facts about this Game
This game offers a random opponent feature to select your opponent. This feature has led to a number of romantic relationships, and finally they got married.
6. Bubble Witch Saga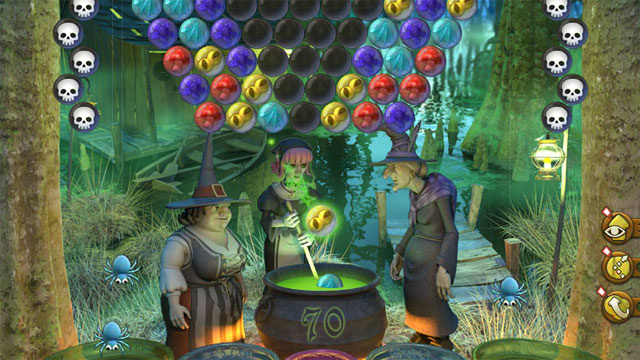 Bubble games on Facebook continues to grow exponentially. Still the Bubble with saga is the best and most popular game on Facebook. Each level consists of screen full of  colored bubbles. The game plot is just shoot the bubbles and group the same colored bubbles at lease three in a row. There are more than 150 levels to unlock in the game. So you will never get bored in this bubble game. You can relax your mind with freshness of colors at the same time you can pass the boring time while at office or home.
7. Legends: Rise of a Hero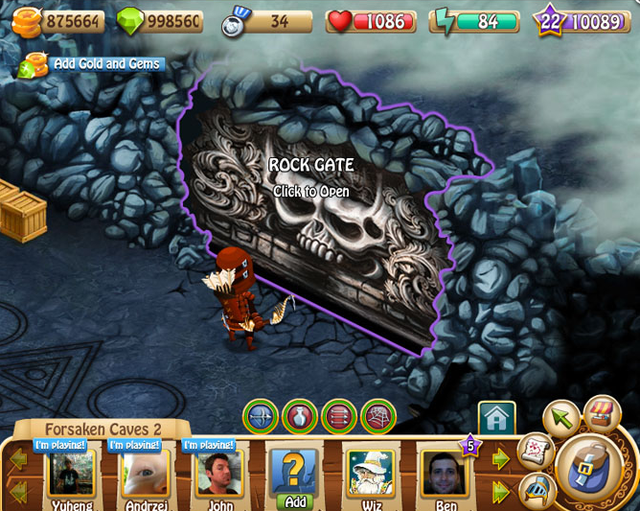 Legends: Rise of a Hero is the most fun and addictive free social RPG available today.The princess has been kidnapped and it's up to YOU to save her and restore the kingdom to its former glory! This is not a full hardcore game, though it is for casual players looking for little more action.
8. Robot Rising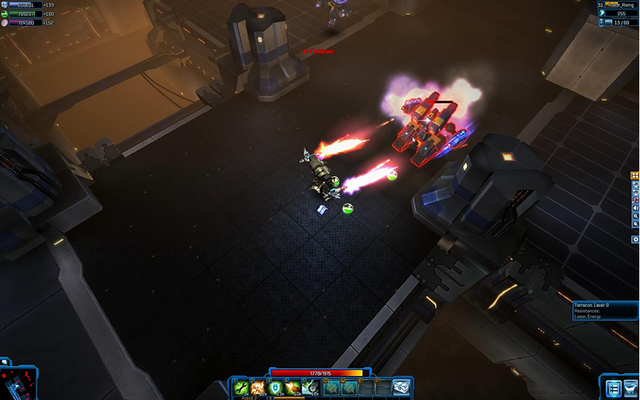 Robots Rising is different from other Facebook Games, it is full-fledged action role-playing game. Robot Rising offers stunning graphics and visual effects  and superb sound effects. You can Customize your player robot with a variety of weapons, armor and mobilities and build up your Base with new research and manufacturing technologies. This game needs unity web player. If you have installed before in your system, it will ask you install unity web player(this Player enables you to view blazing 3D content).
9.  Dragon City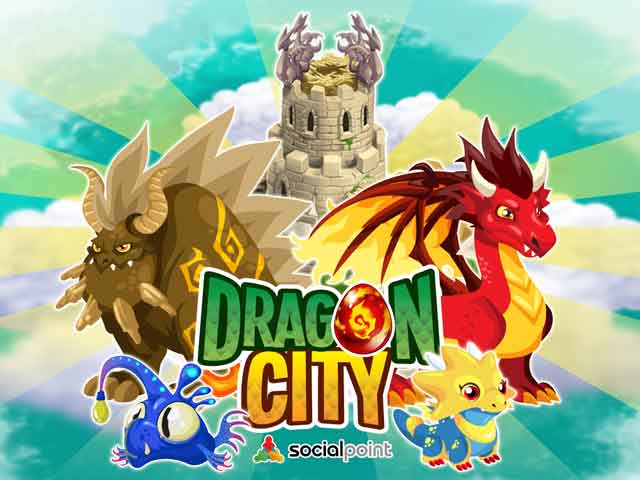 Dragon city game is developed by social point team, where you can grow and sell dragons. The main objective of the game is to breed and raise the dragons and sell them to earn more gold. Using this gold you can buy food for them. This description might look pretty simple, but this game is very complicated and challenge to play.
10. PixelJunk Monsters Online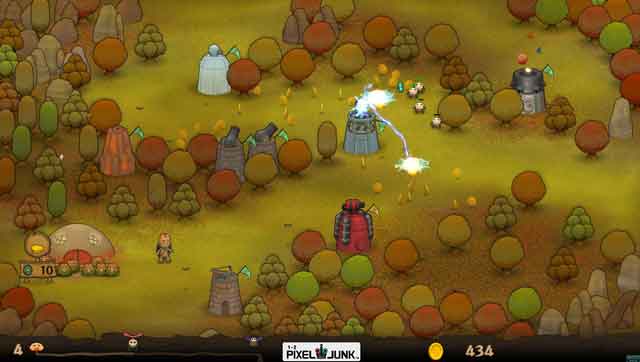 This game is inspired from popular and addictive "tower defense" game genre in Play Station 3. Now this game is available in the Facebook as a web platform. This game is simple but gameplay is challenging enough for experienced players. Features original music and sound by Japanese ambient techno group Otograph
Other Honourable mentions
11. 8 Ball Pool
12.  Farm Ville 2
13 . Empire & Allies
14. The Grinns Tale
15.  Candy Crush Saga
16. Angry birds Friends
This Best Facebook Games collection list will be updated regularly whenever Facebook updates their stats. So keep visit and subscribe to our newsletter.