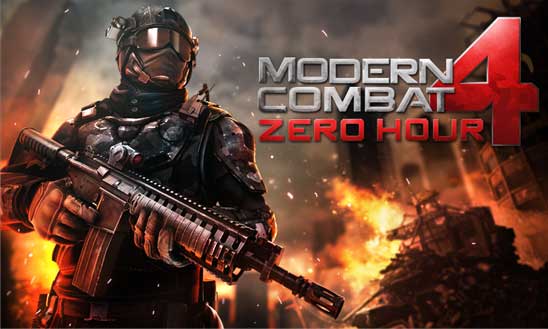 Game loft has been busy with last moth or so, there is a lot games have been updated and released such as Real soccer 2013, Amazing Spiderman, Batman Dark knight rises, Asphalt 7, Shark dash. Now Game Loft has released Modern Combat 4: Zero Hour for Windows 8 phones. Really the Game loft has pushed the Smartphones gaming in to the new height. Modern combat series are the one of that will match the PC Gaming experience unlike others in terms of Graphical Quality and Animation techniques. That's reason for Modern Combat series grand success in Android and iOS Platforms.
Recommended Post : Top 20 Best Windows 8 Apps [Must Have]

"The Modern combat 4 : Zero hours" is now available for some of the Windows 8 phones. This is the first gaming series released under the Windows 8 platform ever. Now you can download this Game in Windows store for $6.99. Also, you can download the trail version before any purchase to test the gaming support with your Windows 8 phone.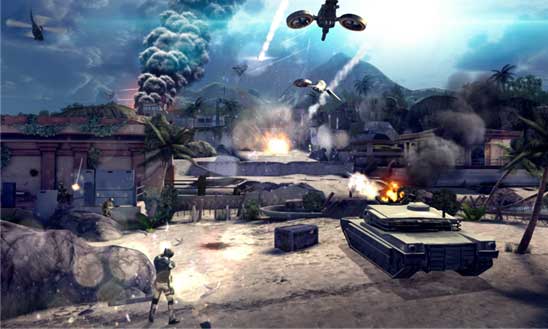 Just Download this game and dive in to the action thriller ever. This game supports multi player leaderboard with Xbox Live support. Dominate the battlefield with the new strategic movement system, and you can play the villain, Edward page role in this game.
This Modern combat series to use the Havok game physics engine which gives you the more realistic visual effects. So you can feel the chaos of war with console-like graphics, lifelike animations and dynamic objects. This first person shooting offers you the lot of customization for your role and 20,000 weapon arrangements!
This game is rated "M" for Mature so it's not for kids only for 17+ persons. Some of the Windows phone 8 devices won't support this game. Because this game needs much system resources and needs 1Gb Storage space.
Price : $6.99
Download Modern Combat 4: Zero hours