Watchlist is your Windows 8 app for keeping track of your favorite shows and series. Get notified when a new episode airs, be up to date with the latest news and with what other people are saying about the shows on your watchlist. Also, you can always share and discover new shows through recommendations.You can also search and add your favorite shows in the Watchlist App and also you can mark the episode as seen. This app allows you to share the information about your Watchlist programs.
SEE ALSO : Top 10 Most Downloaded Windows 8 Apps

SEE ALSO : Bitdefender Antivirus 2013 Now Available Free – Download Here
Features:
Search and add favorite shows to your Watchlist
Mark seen episodes (or last seen)
Share any information about your Watchlist
View and search twitter posts about your favorite shows
Live Tile and badge notifications
Get recommendations based on highest ratings
Links to IMDb, Wikipedia, TheTVDB, Facebook and YouTube for every show
Follow RSS feeds to keep up with the latest news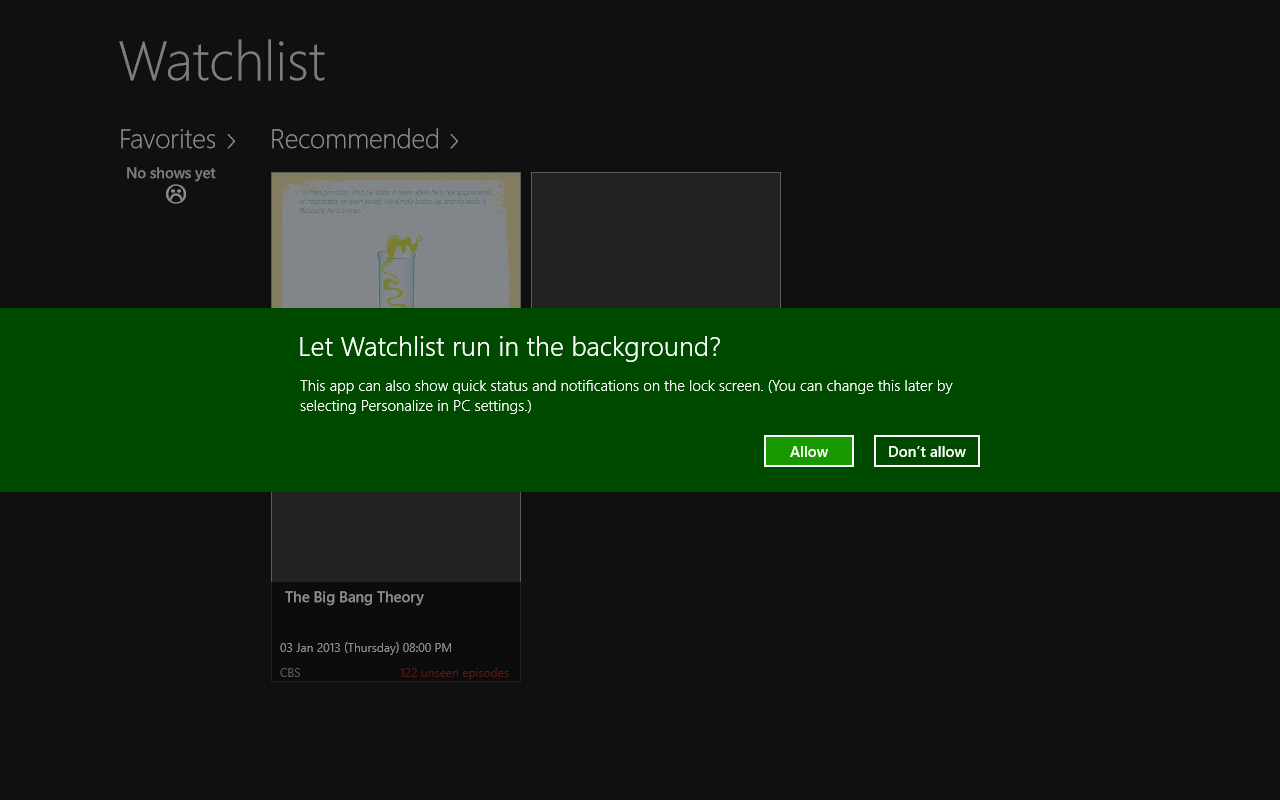 In the first launch of Watchlist app, it will ask your permission to run in background to show notifications and alerts. Click Allow to open the Watchlist App.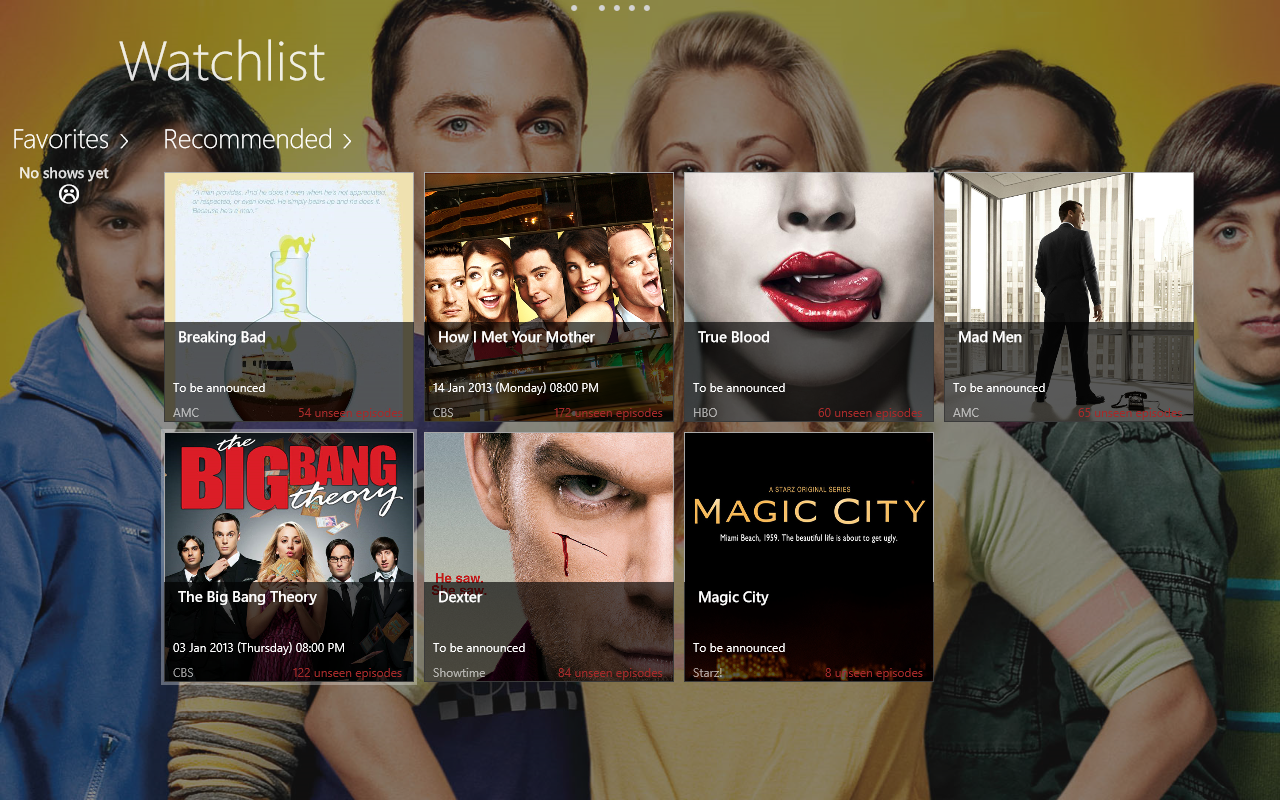 In the Home screen of  Watchlist you will get recommended TV programs and episodes. Other than this Recommended section, You can also see your favorite Programs section which is empty by default.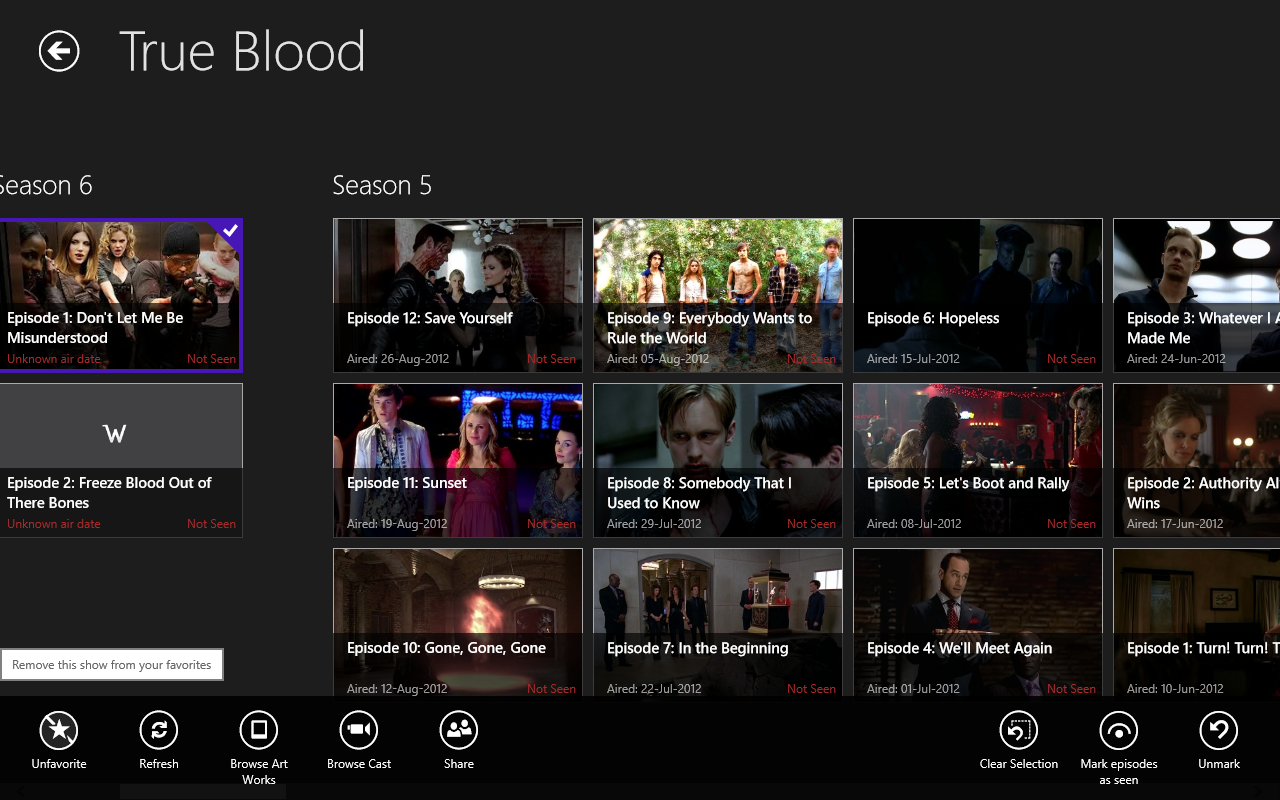 There you can add your Favorite TV programs by right click in the programs Tile which will open the selection menus. In selection menus you can mark that program as your favorite.Other Than this you can also browse Art Works of your TV programs in Watchlist.
Download Watchlist from Windows Store