Earlier We have covered many Windows 7 Skin packs like Halloween 7 Skin pack, Vampire Skin pack for Halloween Day special.And Again Today We are going to Share AlienWare Skin Pack for Windows 7. This Awesome Windows 7 Alienware skin pack will completely transforms your windows 7 to Alien World.
Check out all Windows 7 Themes:
Top 10 Windows 7 Themes, Visual Styles, Stylish Transformation Skin Packs
This transformation pack comes with Alien icons and Alien User Interface and Dark Windows 7 Theme along with amazing Dark Boot screen and Login screen and Wallpaper.Just look at the screenshot of the Alienware skin Pack,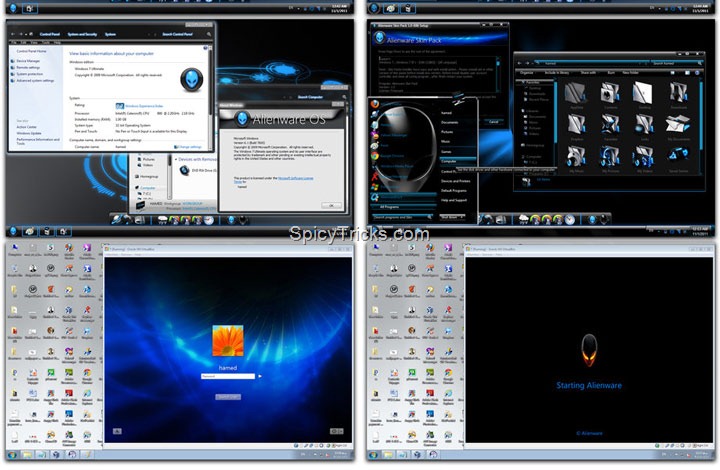 Download AlienWare Skin Pack:
This pack supports all windows 7 and Windows 7 Sp1 systems
Download (32-bit) AlienWare Skin pack
Download (64-bit) Alienware skin pack
For more Awe some Windows 7 Skin packs like this Click Here.