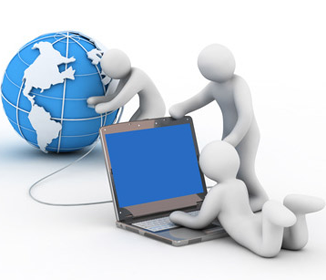 Complete Internet Repair is a small utility application that can repair all your Internet connection and Network related problems easily with just one click.
You don't need to install this application because Complete Internet repair is portable. You can easily take this application in USB drive to fix your Internet problems. This Applications won't change any registry settings and don't leave any error traces on your computer. It will only fix your internet connection problems  Just Download this Complete repair Internet Application and keep it safe in your computer. So that you can use this Repair program, when you have the problem with your Internet connection.
Recommended Read: Automatically Reconnect the Internet when you are Disconnected frequent?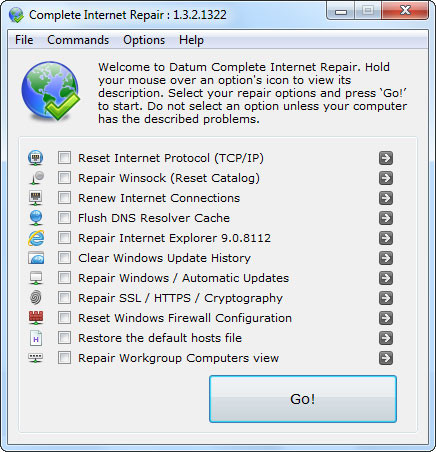 Complete Internet Repair could resolve following Internet problems:
Internet or network problem after removing adware, spyware, virus, worm, Trojan horse, etc.
Loss network connection after installing/uninstalling adware, spyware, antispam, vpn, firewall or other networking programs.
Unable to access any webpage or can only access some webpages.
Pop-up error window with network related problem description.
No network connectivity due to registry errors.
DNS lookup problem.
Fail to renew the network adapter's IP address or other DHCP errors.
Network connectivity issue with limited or no connections message.
Windows update does not work
You are having problems connecting to secured websites (ex. Banking).
Internet Explorer stopped working or crashes all the time.
Other networking problems.
Complete Internet Repair 1.3.2.1322 is only 447 Kb. It supports Windows XP, Windows Vista, Windows 7 and Windows 8.
Download Link for Complete Internet Repair 1.3.5.1359 (Click Get it Free link)