Just a little while ago, We have shared the AlienWare Windows 7 Skin Pack for Windows 7 users.Now We are going to share the  Android Skin Pack V2,That will transform your windows 7 to Android 4.0 ICS User Interface.This skin pack completely transform your Windows 7 to Android 4.0.
Screenshot of The Android Skin in Windows 7: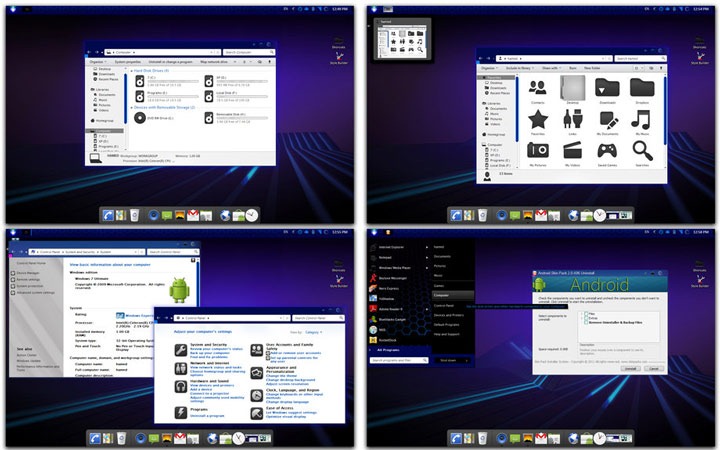 This Android skin pack for Windows 7 comes with new Android Windows 7 theme and some cool Android icons and also Android Boot screen ,login screen with wallpapers.
Download Android skin Pack:
You can download it using following link:
It supports both Windows 7 and Sp1 systems.
Download Android Skin pack (32-bit)
Download Android Skin Pack(64-bit)