Just a few days before Google has introduced the new Bigger Cover Photo designs for Google+. After that Google introduced the new design "One Channel" for Popular Video sharing service "YouTube". Of course, Google has experimenting this new design for sometime now. Now every YouTube Channel owner can experience this new Feature by clicking the YouTube One channel Opt In link.
See Our Post –
To get this new design, Just click the above link and you will asked to click "Get Started" Button. After that you will be redirected the New design of the YouTube Page. On your new channel, branding works across devices, you can contact non-subscribed viewers, and you can show off more of your content so that fans will go deeper.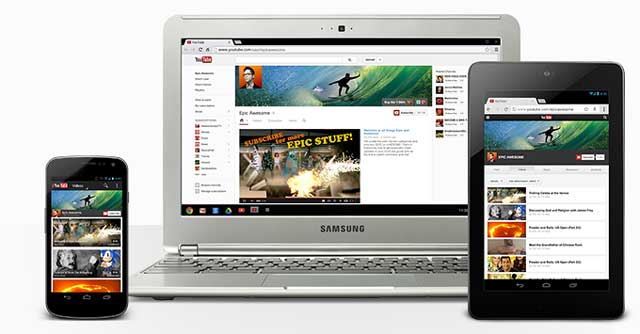 What is new in this New One Channel Design?
Make your first impression count – With the new design you can feature a trailer that plays only when non-subscribed viewers land on your channel. This is your chance to let them know what your channel is all about and encourage them to subscribe.
Dress up once, look good everywhere – Now your channel art will scale beautifully to any size screen and your social and merchandise links will be available on any device with a browser.
Your content is a unique snowflake – Take greater control over how you present your videos and playlists on your channel. You can now curate content
If you want to switch back to an older design, then click the above link and hit the switch back button. But this switch back option is only for the limited time.