With the help of Free Screen Recorder for PC, One can easily capture the desktop and share the recorded Video with others.
Screen Recording or Screencasting is useful when you want to showcase something from your screen to someone.  Screen Recorders mainly used to create how-to videos, sharing Game Play. Also, You can teach anyone with a captured video footage using Screen recording.
Mostly the Free Screen recorders Applications are used to create and upload video to YouTube or video sharing sites. There are plenty of free screen recorders available in the Internet for all major operating systems like Windows 10, 7, Mac and Linux. If there is a so much of choices, choosing the best Desktop Recording apps are really difficult.
So that, Here We have picked the top 5 free Screen Recorders to help you to make awesome screencasting to showcase your skills.
5 Best Free Desktop Screen Recorder and Streaming Video Software Apps
1. CamStudio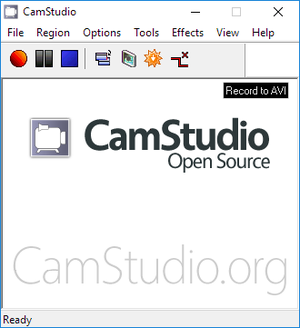 CamStudio is the Free Windows Screen Recording Software. It is light-weight and easy to use program to capture you screen without any snags. It provides great features that are only available in the premium Screen Recording tools. It records high-quality, anti-aliased videos in AVI Format,  also comes with its own Lossless Codec that produces crystal clear results with a much smaller filesize. You can also make FLV (Flash) videos with Camstudio. It is perfect small app that focuses on your job.
2. OBS Studio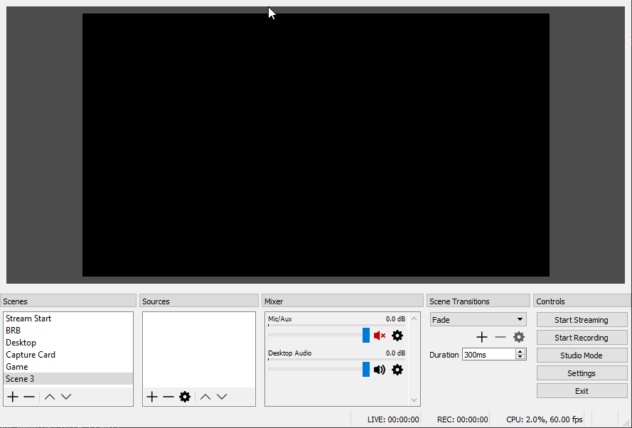 This is the best free Screen Recorder for capturing the Desktop, Application Window or Streaming games. Using this Popular Screen Recorder tool, you can record your screen without any timing Restriction or stream your Dekstop screen online with YouTube Gaming or Twitch.
The high quality recorded video can be stored with FLV format.  With the Help of the Graphics card, the OBS studio can capture the Games with Full Screen unlike other Free Screen Recording Apps which captures the Windowed Screen.
OBS Studio is the Free and Open Source Recording Software.
3. EzVid
EzVid is the Screen Recorder, Editor and YouTube Uploader. It is the great program, if you want to upload your screencast to YouTube. Ezvid you can create videos with more sharpness and detail with High resolution. After that you can edit these videos, make speed changes, re-arrange, add text, image slides, and much more, creating a video in minutes instead of hours.
In EZvid, you can export your videos to your local system, this app only allows you to upload the screencasts to YouTube.
4. Rylstim Screen Recorder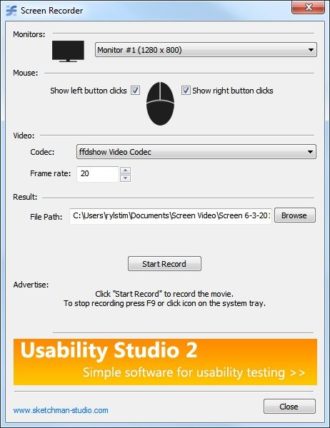 Like Camstudio, it is also light weight screen recorder with mouse gestures like the visualization of the regular and right clicks of the mouse buttons. Instant recording of events happening on the monitor and saving that to an AVI file at high quality.
You can download this screen Recorder as portable app to take screenshots in any computer. Taking screenshots with application is simple, just launch the app and select the codec, you want to take videos and then click start recording.  If you want to close the video recording, just click the icon of the recorder in tray area.
Download Rylstim Screen Recorder
5. Apowersoft Free Online Screen Recorder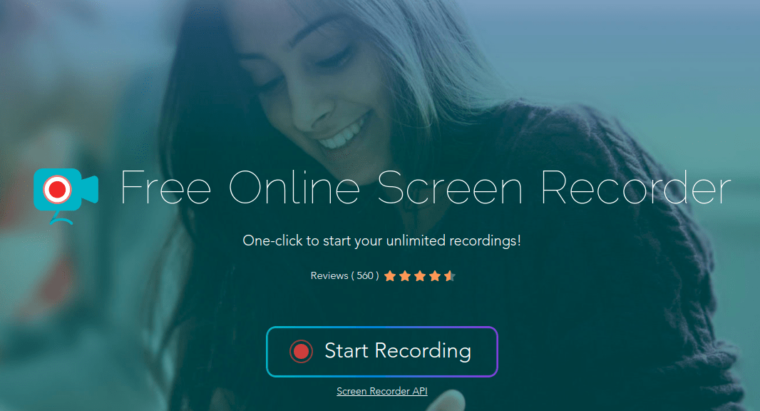 This is Browser based Powerful Screen Recording tool. There is no time limit and Water Mark. You can use this for Presentations, Tutorial and demonstrating any Software products.
Apowersoft Free Online Screen Recorder also offers keyboard shortcuts to capture the screen easily. You can also Customize the shortcuts. It supports wide range of output formats including MP4, WMV, AVI, MOV and many more. You can even add annotations during the recording.
Apowersoft also offers the Premium version of desktop application. However, you can use the online version for free of cost.
Apowersoft Online Screen Recorder
6. Screenflow
ScreenFlow is a Mac only Screencast recorder and editor. It is not free. You can record the entire screen in the HD format with audio from microphone also. You can customize the cursors, captions for your videos. After you have recorded video, you can decouple the audio and video, add annotations, add transitions and save in multiple formats. You can also upload the videos directly to YouTube.