60+ Best Linux Software Applications for All Distros [Most Useful]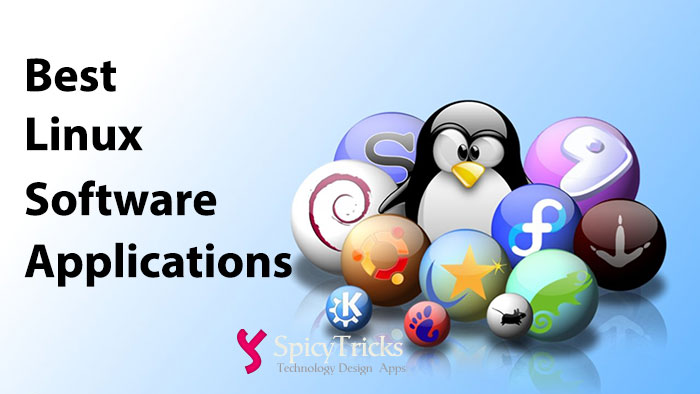 Finding the best Linux Software Applications are an uphill task, If you are new to the Linux World. That's why, We have created the list of best Linux applications with the help of various Linux users and experts.
Finally, We have categorized the best Linux Software Applications based on the performance, ease of use and quality. Of course, all Linux software products are absolutely free to use!
We have picked some good number of best Linux programs that will support Popular Linux Distributions such as Ubuntu, Linux Mint, Open SUSE, Fedora and More.
My favorite in the Linux Operating system list is Linux Mint which offers user-friendly Interface. Even Though, I have migrated to other Linux Operating Systems like Debian, Slackware, Mageia, Manjaro and Cent OS.
Best Apps for Linux OS (Ubuntu, Linux Mint, Debian, openSUSE,Fedora)
The following list of Linux Software Applications will give full support to popular desktop environments KDE and GNOME, although it will work in any other Linux Environment.
See Also: 25 Best Linux Distributions for 2018 | Lightweight, Gaming, Hacking [Linux OS]

All Linux Software Applications are listed categorically. You can get the Applications for Security, Internet, Multimedia, Documents and Linux maintenance. Each list has got the most popular and quality applications that will certainly help you to use the Linux Computer effectively. Following list also includes the best Ubuntu Applications, So you can use it for any ubuntu versions 14.04 or 16.04.
Do you know, You can Install and Run Linux from Pendrive without installing in PC.
List of the Best Linux Software Applications 2018
Here,We've listed the Linux Apps in different categories. Because, we feel that, it will help you get the right Linux Programs easily.
Click any link below to get best Linux Applications.
Recommended : 10 Best Best Linux Desktop Environment for Ubuntu & How to Install it