PickPick is the lightest and easiest Full screen capture Windows Applications available for free.  This Program is all-in-one tools for Home users, Bloggers and even Web , Graphics Designer.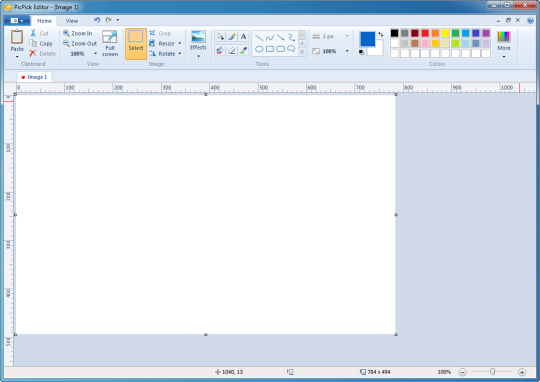 PickPick  provides the Full screen Capture tool with easy-to-use image editor, a color picker, a color palette, a pixel- ruler, a protractor, a crosshair and even a whiteboard.
For quite some time now, I have been using this Program, I have to say that it has done wonderful job when i post images to this blog. before that I have used the Photoshop to edit and add some effects to images. It even includes some features that is not available in Photoshop for basic users.
Screen Capture?
By using this best Full screen capture software, you can capture entire desktop, active windows and selected areas. For that you can use shortcut hot keys or click of a button.
Image Editor?
You can load the captured image in the image editor easily for further editing.  This Image editing tool offers variety of tools to add text, shapes, drop shadows, frames and other effects to your images.You can save the  edited files as PNG, GIF and JPEG formats and even you can upload those images to your FTP server.
PickPick is the one of the best Screen Capture program that also offers customizable hot Keys.
Want more free software products like this Read our  100+ Best Free Windows Software Programs Ever (Security,Media,Utilities, Image Editors….) post.
Download PickPick
PickPick supporst all Windows Operating systems includes, XP, Windows 7 and Windows 8
Developer: NTeWorks
Price : Free