The new Nokia Asha 205 Qwerty Phone has been launched in India today. The Asha 205 phone now includes a built-in dedicated Facebook button and comes with  forty free EA games.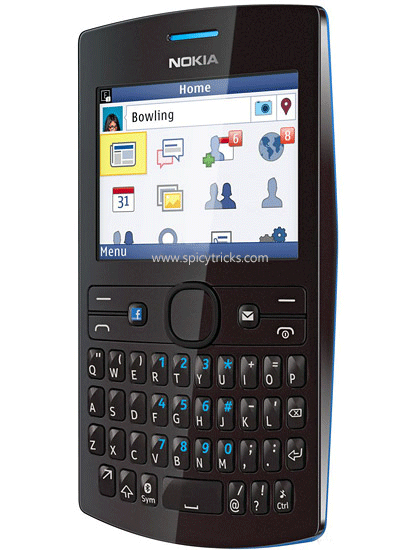 Read: 5 Best Upcoming Nokia Phones This Year
Asha 205 is the first phone comes with such a dedicated Facebook key, which is priced at Rs.3499 only. This phone features Nokia's new Slam file-swapping system which enables users to share the contents between devices with quick speed.
"Slam" – that uses the strength of a Bluetooth connection to automatically select the nearest phone to you for photo, music, or other transfer. Slam cuts down on a couple of button presses, the phone identifies the other phone automatically and transfer the content without pass code except only Accept dialog.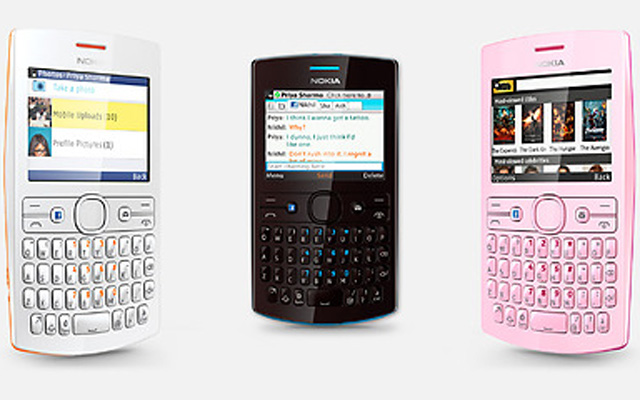 "In just a few clicks, people can 'Slam' their content to another device faster than Bluetooth alone and without consuming internet data", Nokia said.
"Young consumers are increasingly using Facebook for communication, socializing and entertaining. The launch of the Nokia Asha 205 responds to this growing demand and gives a unique option for consumers at an affordable price point", Viral Oza, Director Marketing, Nokia India, told reporters here on Tuesday.Nokia Slam feature
Nokia Asha 205 phone specifications
113 x 61 x 13 mm
94 grams
QWERTY keypad
Dedicated Facebook Keys
2.4 inch QVGA display
1020 mAh battery
VGA camera
New Slam Technology
Dual SIM with EasySwap
Push notifications for eBuddy and Facebook
Cyan and Orange colors
The new Nokia Asha 205 enables people to easily access the Facebook for Every Phone app and use messaging, one of its most popular features. People using the messaging features in Facebook for Every Phone can now:
See which of their friends are online to start chatting with them right away
Start messages and group chats fast
Reach more of the people they know, wherever they are, no matter what device they are using
The Nokia Asha 205   is available in Cyan, Magenta, Pink, Whit and Orange variants and available in the shelves of the stores from today.