Microsoft's newly launched Operating System Windows 8  has tons of new features as well as it comes with new User Interface called 'Metro'.  Windows 8 will display useful information such as weather, calendar, news, stocks by using Windows Apps in Tiled Metro UI.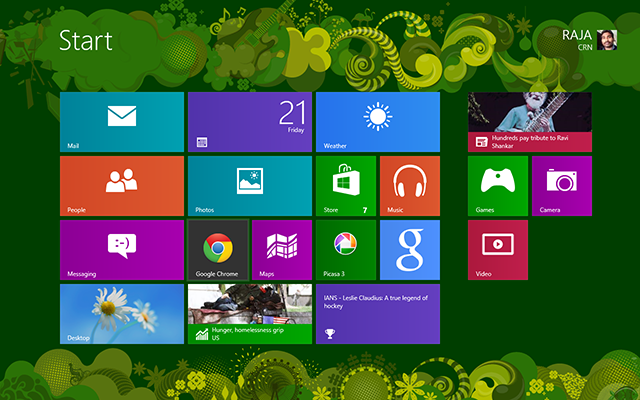 If you are a Windows 7 or XP user and wants to experience this Windows 8 Metro UI, then you should try "WinMetro" Application. This Application will transform your Windows 7 into Windows 8. It is specially designed to bring the newly introduced Windows 8 Metro UI to Windows 7, Windows Vista and Windows XP. It offers an easy solution for old version Windows users to try and enjoy the tile based Metro UI. By displaying useful information such as weather, calendar, news, stocks, and frequently used programs, it turns your desktop into an informative and productive work station. It also offers the option to boot to Metro Start Screen directly.
Key benefits:
You can now get widgets that lively display useful information in real time, such as weather forecast, calendar, news, stocks and more.
Access to the most frequently used system tools and recently opened programs becomes easier and faster, saving time during working or surfing.
Exact matching in specific path searching decreases the time taken in searching and makes your work more efficient.
By clicking the bottom left corner or using hot key, you can easily switch between Metro and Desktop Interface depending on your preference.
IObit WinMetro is safe, secure, and 100% free from malware.
How to Get Metro Style in Windows 7 and XP: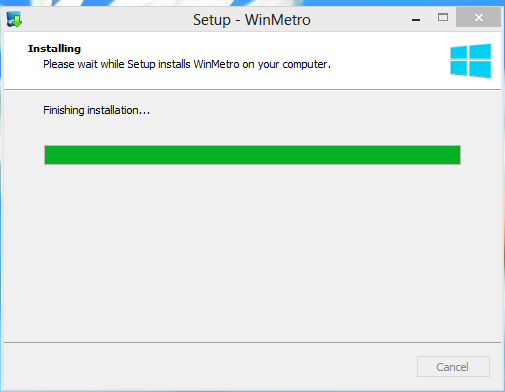 Download and install the WinMetro Application in your system. You will get WinMetro icon in your taskbar, just click that icon and you will get Windows 8 Metro style with Apps.
After the installation of 'WinMetro' in Your Windows 7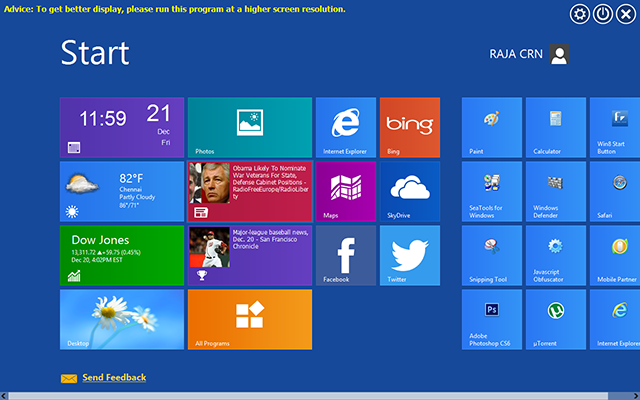 Download: IObit WinMetro 2.0 Beta