Get ready to power up your old computer with Lightweight Linux Distro. Here's our list of Top 5 Lightweight Linux Distributions.
If you want lightning fast Linux Computer, You can also try Lightweight Distros in modern computers too. There are dozens of lightweight distros available for the Linux. However, We've listed some of our favorite distributions here.
Lightweight means it will work well on older hardware and machines with low resources.
Best Lightweight Linux Distros for 2021
1. Lubuntu
Lubuntu is derived from the Ubuntu. It uses the LXDE desktop environment which is extremely Lightweight Desktop Environment. LXDE desktop makes the Lubuntu as a Lightweight Linux distribution. LXDE is known for it lighter, less memory hungry and more energy-efficient interface.
It comes with default applications like Synaptics Package Manager, Abiword, Mplayer etc.
Level Of Expertise Required
Low
Desktop Environment
LXDE
Purpose
Lightweight Desktop ,Enerygy Efficient
Download Link
http://lubuntu.net/tags/download
System Requirement

Pentium II or Celeron CPU with PAE support
128MB of RAM
2GB of hard-drive
See Also: 25+ Best Linux Distributions for 2021 | Lightweight, Gaming, Hacking [Linux OS]

2. Arch Linux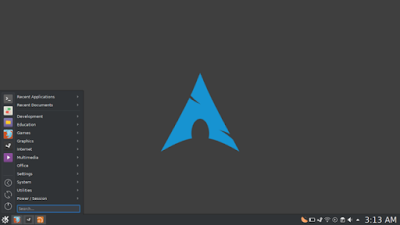 Basically, Arch Linux is not Lightweight Distribution. By default, Arch will only come with Command Line Interface. You can install any of your favorite Linux Desktop Environment in Arch OS. Also, You can install only the essential applications, you want in your system.
Arch is a distribution that intermediate and expert Linux users. Linux beginners may struggle with the Arch since its DIY project, needs some expertise.
Level Of Expertise Required
Low
Desktop Environment
LXDE
Purpose
DIY
Download Link
Download Arch
System Requirement

 i686-based or x86-64 computer
128MB of RAM or More for GUI
2GB of hard-drive
3. Knoppix
Knoppix is the Debian based Operating system which is the first OS available as LiveCD to boot directly from PenDrive or memory card. Also, it is available as two editions: CD edition and DVD edition. 1000 software packages are included on the CD edition, and more than 2600 are included on the DVD edition. It comes with 3 different Desktop Environments: By default LXDE, GNOME and KDE.
Many Distributions are derived from Knoppix. Notably, Adriane Knoppix is a variation that is intended for blind and visually impaired people, which can be used entirely without vision oriented output devices.
Level Of Expertise Required
Low
Desktop Environment
LXDE
Purpose
Lightweight Desktop , LiveCD
Download Link
Download Knoppix
System Requirement

Intel/AMD-compatible CPU (i486 and up),
120 to 500 MB of RAM
2GB of hard-drive
4. Puppy Linux
PuppyLinux is  Lightweight Linux Distribution. It only runs on minimal memory and provides easy to use interface, features. You can run the entire system on the RAM itself, it only takes 130MB memory only.
By default the lightweight word Processor (Abi Word), MediaPlayer(Mplayer)  and lightweight web browsers included.
Since it has been using only smaller memory footprints., Puppy Linux is most useful for older computers and net books.
Level Of Expertise Required
Low
Desktop Environment
LXDE
Purpose
Lightweight Desktop, LiveCD
Download Link
Download Puppy Linux
System Requirement

500MHZ processor
128 MB of RAM
512MB of hard-drive
Recommended : 10 Best Best Linux Desktop Environment for Ubuntu & How to Install it

5. Bodhi Linux
Bodhi Linux is one the best Lightweight Linux Distro that is based on Ubuntu.It comes with the basic Applications like File browser (EFM), Browser (Midori) and a Terminal emulator.
Bodhi Linux has a list of Lightweight Linux Software Applications in online database that can be installed one click using apturl.
It is based on Ubuntu, Bodhi Linux users can install any packages that was created for Ubuntu.
Level Of Expertise Required
Low
Desktop Environment
LXDE
Purpose
Lightweight Desktop, LiveCD
Download Link
Download Bothi Linux
System Requirement

300MHZ processor
128 MB of RAM
2.5GB of hard-drive