Are you looking for the best iPad mini apps to entertain your kid at the same with teaching? then Look out for the iPad mini apps for kids collection here.
By using this list of apps you can entertain your children and you can do your jobs peacefully. Even the babies will also love to play with colors, sounds of your iPad or iPad mini. Make sure that you have better protection like the solid drop-and-spill-proof case on your iPad mini  before allowing kids to use your device.
Also See: Best 10 iPad mini accessories covers,cases, Stands for you to choose
List of Top 10 Best iPad Mini Apps for Kids 2020
1. Star Walk HD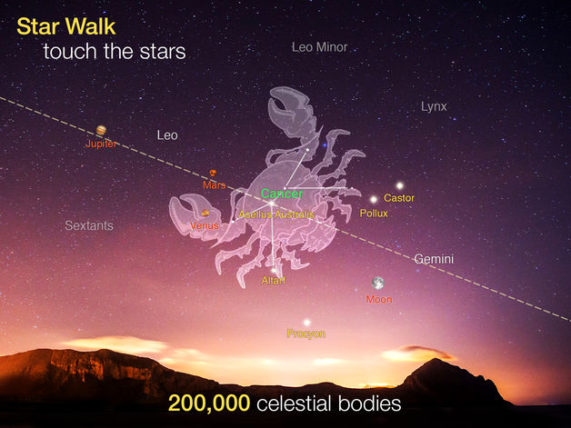 Star Walk is the most beautiful stargazing app you've ever seen on a mobile device. This app has  Over 6 million users!  and has won the Winner of Apple Design Award 2010. Star Walk HD will become your go-to interactive Astro guide to the night sky, following your every movement in real-time and allowing you to explore over 200, 000 celestial bodies with extensive information about stars and constellations that you find.
Price : $4.99
Size: 120 MB
2. Brain Feed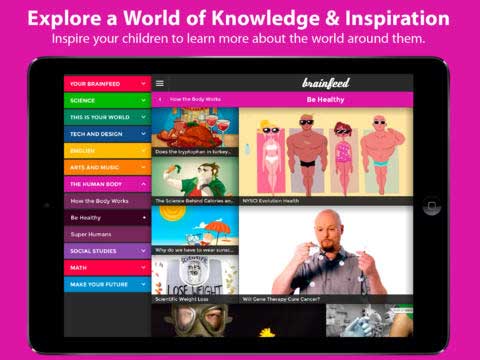 Feed Your Kid's Brain with Quality Education by Braind Feed. Brainfeed – Educational Videos for Kids. Designed to inform, entertain and inspire, Brainfeed provides children 7+, tweens, teens and even inquisitive adults with a safe corner of the web to explore a universe of educational videos.  Each video is handpicked by the Brain Feed Team of enthusiastic educators from around the globe who are tasked with finding short (under 10 minutes) and documentary style videos.
3.  Fish School HD – by Duck Duck Moose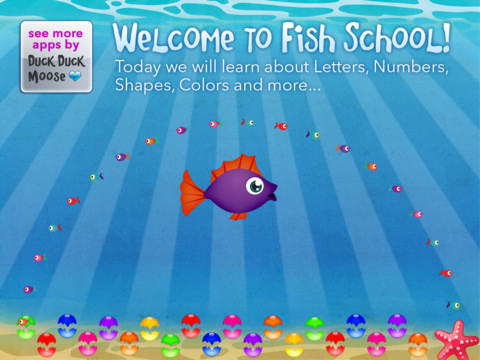 By using Fish school iPad app, Kids can play with letters, numbers, shapes, colors, matching  Games. Parents' Choice Foundation has awarded  Parents' Choice Gold Award  in 2011. This is a great app for both Education and fun activities for children. Just Swipe the fish to move them forward or backward. The letters, numbers, and shapes can change in both directions.
Price : Free
Size : 26.9 MB
4. Animal and Tool Flashcards for Babies or Toddlers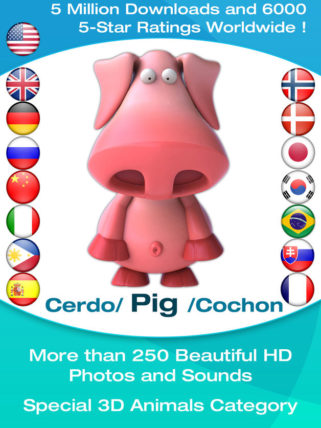 Show your child what animal makes what sound, what is the correct pronunciation of its name, how to say its name in foreign language, how to write the name. Touch the image to see the animal with voice and letters.
Price: Free
5.  I Hear Ewe – Animal Sounds for Toddlers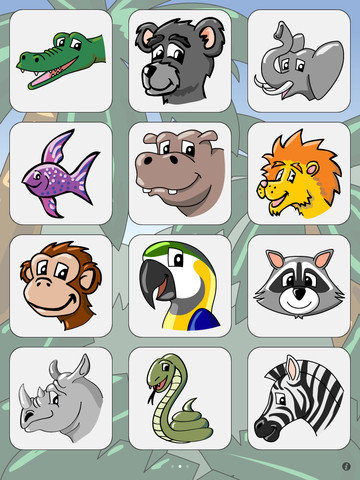 I Hear Ewe will entertain and educate your kid. This simple game has full of 24 different authentic animal sounds and 12 different vehicle sounds. When your baby taps on an animal or vehicle icon, the game will verbally announce what type of animal or vehicle it is and play a recording of its real sound.
I Hear Ewe ranked second place as Best Kid Distraction App for 2011.
Price : Free
Size : 56.2 MB
6. Toca Hair Salon – Christmas Gift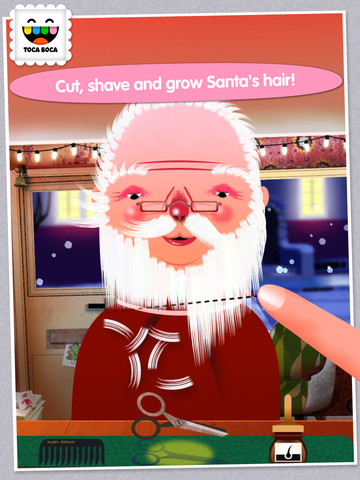 Cut, color and style Santa Claus beard and hair! In this Christmas edition of the smash hit Toca Hair Salon, you can choose between styling Santa Claus or a funny Christmas tree! And best of all? It's completely FREE!
When you've finished cutting and color, add eight different accessories to your look. Loads of extra fun!
Price : Free
Size : 33.9  MB
7. Fling! Free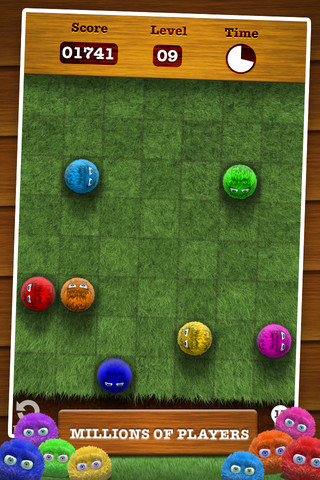 Featuring 10,000s of unique puzzles, such that no two puzzles you encounter are ever the same, and split into 19 levels of increasing difficulty, Fling guarantees you many long hours of puzzling fun! Each puzzle has a single, unique solution, and is solved by simply flinging (pushing) the furballs, and watching them bump each other off the edge of the screen, until only one is left.
Price : Free
Size : 13.9  MB
8. How to Draw – Free Drawing Lessons
Enjoy learning to draw with these easy tutorials.
– Learn to draw faces, doodles, cartoon characters
– See how to draw the human body
– Learn to draw stick figures in action
– Have fun drawing flowers
– Draw street scenes
9. Monkey Flight By Donut Games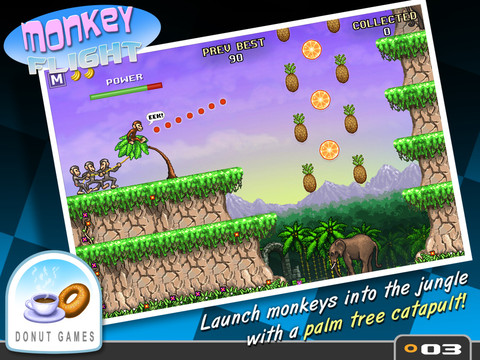 Launching JABBERING MONKEYS from a palm tree has never been this fun… and harmless!
Use your catapulting skills to become the KING OF THE JUNGLE, but watch out for dirty mud pools and ouchy rocks, or you might end up a back scratcher or tree shaker. This is JUNGLE CATAPULTING at its best!
Price : $1.99
Size : 4.9 MB
10. The Monster at the End of This Book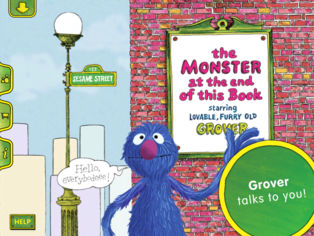 Every kid can read the story, and this Monster at the End of This Book enhances the classic Sesame Street book with a completely immersive experience that draws children right into the story.
Join lovable, furry old Grover as he tries his very hardest to tie down pages and build brick walls— all to keep readers away from the monster at the end of this book. The all-time favorite you loved as a child comes alive for today's young readers with interactive play, plus the touch-point animation.
Price : $ 4.99
Size : 216 MB
Download The Monster at the End of This Book
Also see our post Top 25  Essential Best iPad Mini apps
Browse all our best iPad Mini Apps, Games