The Smartphones may be fit into the pocket and could be held in the hand, but it is more powerful and do many more tasks that you never think of. In the office or home, the Smartphone has done excellent job for you like checking mail, chatting with friends, playing movies, browsing the web and the list go on.  It has touched the new feet in the electronic world, yes, now you can send Faxes from this little hand-held device.
For business people, Still Faxing is the important activity to communicate with other businesses. Now you can achieve this Faxing mechanism in your smartphone by using Faxing Apps. These Faxing apps will do its function from anytime and anywhere in the world.
Read: Best Free iPhone Apps Ever! – Must Have Apps
Let see the Best Faxing apps for all your Smartphones
1. iFax – Send and Receive Fax

iFax app supports both android and iOS. It is free to download from the respective App stores. By using this app, you can send and receive faxes from iPhone and Android Phones.
You can import a document from your iPhone Mail and Cloud storage services like Dropbox and Box to send as a fax. You can get your own local or toll-free fax number in the US, Canada, UK and many other countries. You can sign documents, fill in forms before sending faxes. PDF, DOC, XLS, JPG and other documents supported in iFax.
You can get more features via app-in purchases.
Download iFax from App store for iOS
Download iFax from Google Play for Android
2. Tiff Fax Viewer+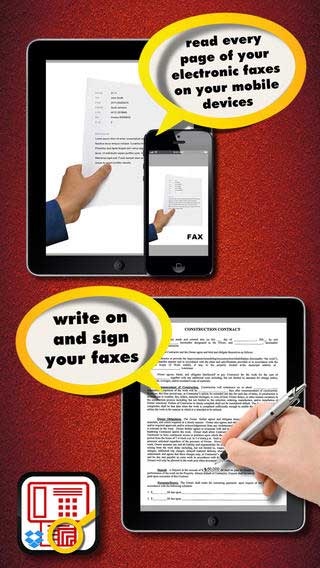 TIFF Fax Viewer+ allows you to quickly open any TIFF fax file and read every single page. This app only processes the Fax image to view in your smartphones, even if there are thousands of pages.  Also, You can print or store that the converted fax images into online services like Dropbox. TIFF to PDF conversion for easy viewing and sharing, large A0 page formats and the ability to read over 50 different digital file formats.
Download this app From App store for iPhone
3. Breezy Print and Fax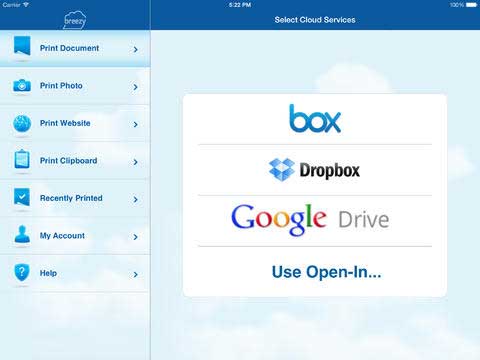 This free app allows you to print and fax any documents on your Smartphone. Breezy's also the only print app in the store that lets you send faxes too (requires purchase of Breezy Credits). Within the document, there is an option to send that as a fax to any fax machine by entering the fax number.
Download this Breezy Print and Fax from App store
Download this Breezy Print and Fax from Google Play
4. JotNot Fax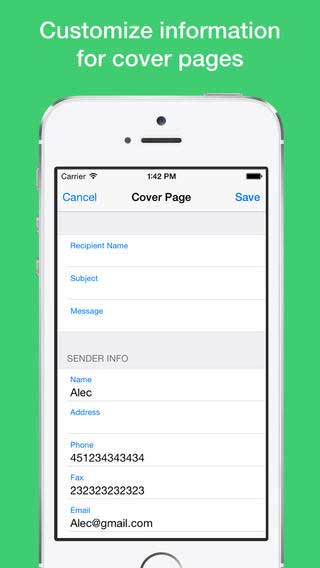 JotNot Fax app is an outbound-only fax app. This app is pretty simple to use to send PDF files to any US or Canadian fax number from anywhere. Faxing requires credits. You can add credits to your account through an In App Purchase.
Do you know any Android and iPhone Apps that will send FAX? Share with us.