We all know that Apple is known for its quality design and perfection. Apple's iPad has the best Glossy Touchscreen as we have ever seen in any other gadgets. So viewing or editing the images in the iPad is the much more enjoyable moment than from any other device.
You can completely change and manipulate the images with best iPad / iPad Mini apps available in the App Store. There is the vast amount of image Editing apps is available in App store to choose. But finding the best one that suits for your needs are little complex. Here, we have picked the best iPad / iPad mini app for you to enhance the best moment of your life.
Read: Top 25 Best iPad Mini Apps; You should install first
Here's a list of best Photo Editing iPad and iPad Mini Apps.
1. Adobe Photoshop Express

Photoshop Express gives you the excellent and quick way of editing photos on your iPad. There are many features available in Photoshop Express that allows you to Crop, Straighten, Rotate, and Flip or adjust color of your photo. This app offers many filters such as artistic filters like Soft Focus or Sketch.
This Photo Editing App offers the awesome 15 professional Photo Frames and borders. Add this frames in your Photo and get the unique look in your iPhone, iPad.
Also, You can use the beautiful 20 One-Touch-Filters to get the eye-catching Photos. The latest version of Adobe Photo experts has the Pet-Eye correction. Use that, You can correct the Green eye effects in your Pet Photos.
You can get the professional photo editing effects by purchasing the Effect Pack (in-app Purchase). All are these pre-made effects will turn your image into a professional one. You can share your image with social networks. Even you can share your photo with photoshop.com
Download Adobe Photoshop express
 2. Snapseed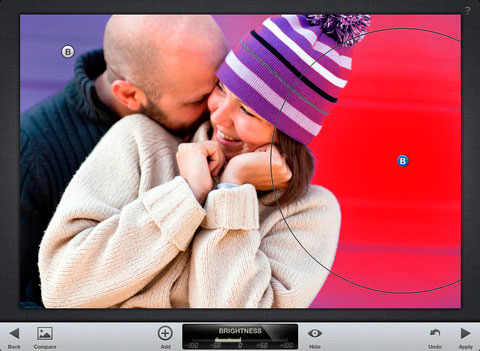 Snapseed is the First-class photo editing app for iPad Mini users. Download the Snapseed in your iPad and become the professional photo editor.
Use Snapseed to get the high-quality Photo editing experience. Even naive user can use this app to enhance, transform and share their photos. The Tune Image feature automatically adjusts White Balance, Saturation, Contrast, more.
This app has the autocorrect feature that adjust your photos with a single tap. This app offers many filters such as fun & innovative filters like Retrolux, Drama, Vintage, Grunge, and Tilt-Shift. Use the many creative enhancements of this app and create amazing cool photos. It supports TIFF Photos. Add the Frames as final Touch and share your with your Friends in Facebook, Google+
3. Pixlr-o-matic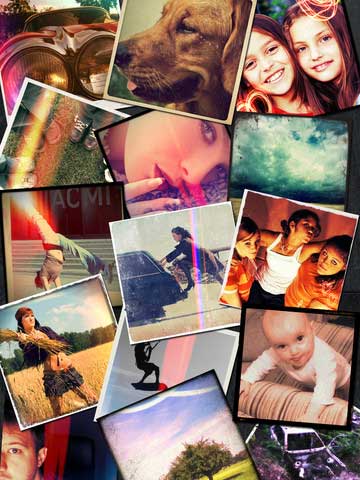 Pixlr-o-matic is the amazing the image editing app with over  2 millions combination of effects and filters and more. Just install this app in your iPad and you will always have a professional photo editor with you at zero cost.
It is easy to add an effect, overlay and border to get that retro, grunge, clean or stylish look in your photo. Use that features to turn your ordinary photo to something stunning shot. This app offers one cool feature called Randomizer that will select an effect, overlay, and border for you in just one tab. You can also directly take photo within the app.It has the option to share your photos to popular social networks.
In this App, You can get more than 2 million photo editing combinations to enhance your Photos.
This app has the 'PLUS' as an in-app purchase that will add the additional effect, overlay and border packs.
4. PhotoToaster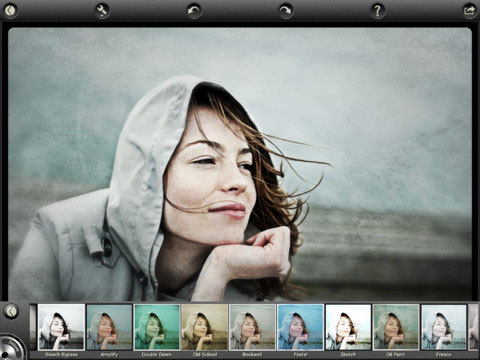 PhotoToaster  is the stunning and impressive photo editor which offers many number of features allowing you to improve and enhance your images significantly. This app has over 30 one click effects that can instantly improve or completely alter a photo (Tuneup, Backlit, Pastel, Lomo, HDR).
You can't expect these features in the free app, but  you can get all these in PhotoToaster.  It includes the Professional level lighting adjustments to lighten shadows and recover highlights. This app very much handy for newbies to professional photo editors.
5. Photo Editor by Aviary

It is pretty much comprehensive photo editor which have all  image editing features in one place. It is simple but powerful easy  to use photo editor that available in the Apple app store.