iPad Mini is lighter, portable and cheaper compare to its ancestress 'New iPad'. You may know that, This new iPad mini is compatible with all the iPad apps available in the App store. Still choosing the top quality apps for your handy iPad Mini is not so easy. Here, We have made a good selection of best iPad mini apps for free, which are  completely made for Apple's new device 'iPad Mini'. These Applications will dramatically increase your iPad Mini Experience even more than before and will make your computing life happier.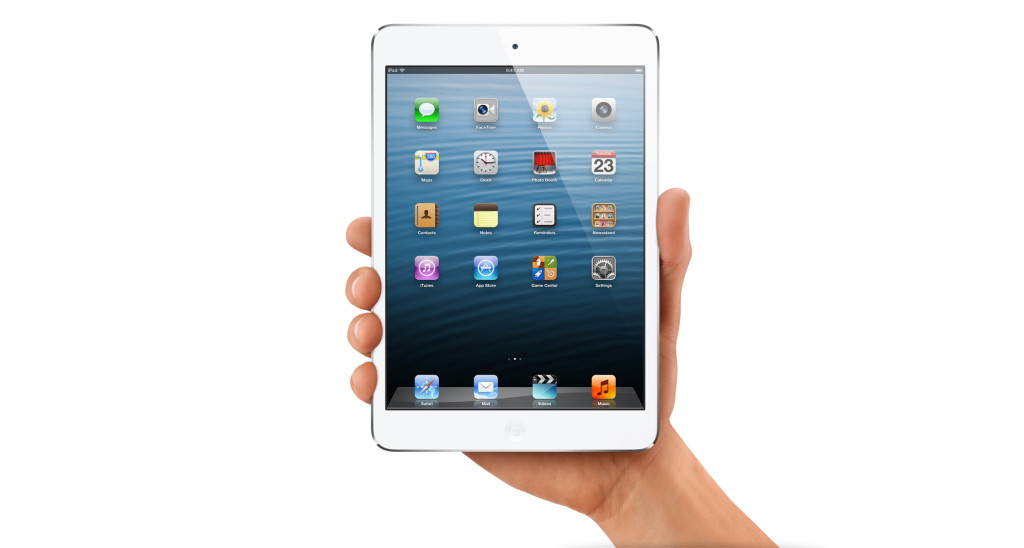 Below are SpicyTricks's must have essential apps for your iPad mini. Also, You can download and, use all the following apps in your Big iPad.
Also Read our Popular posts in iPad Mini :
Recommended: Best Free iPhone Apps Ever! – Must Have Apps for all Your Needs
Let's See the Best iPad Mini Apps Collection
1. Amazon Kindle – Read Books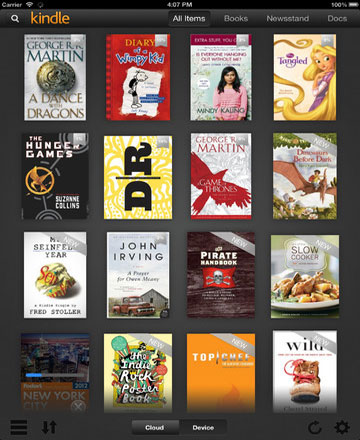 The Amazon Kindle app is optimized for the iPad mini, it is a good alternative to kindle Tab. Kindle App is giving users the ability to read Kindle books, newspapers, magazines, textbooks and PDFs on a beautiful, easy-to-use interface. You'll have access to over 1,000,000* books in the Kindle Store plus.
Download Kindle App here – Free
2. Microsoft Office Word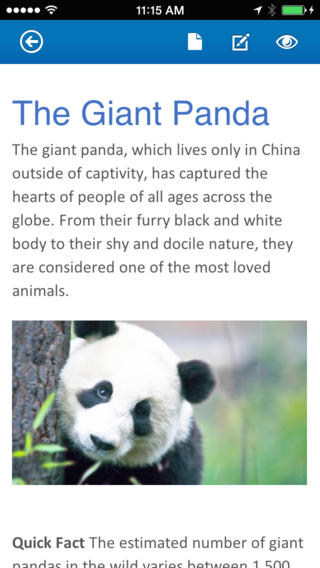 Microsoft has officially launched the MS Office Mobile for iOS users. Now, You can enjoy the fully features Office applications such as Word, Presentation and Excel sheets in your iPad Mini. Edit any documents from anywhere and anytime with One Drive cloud storage support. It supports charts, animations, SmartArt graphics and shapes.
Even you can also edit your documents when you are in offline.
Download MS Office Mobile – Free
Read :  5 Essential Tips to Increase iPad Mini Battery Life
3. Paper by FiftyThree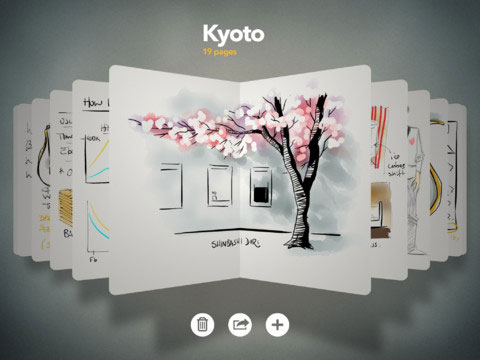 Paper is an awesome app where you can create many ideas for new creations. It's the easiest and most beautiful way to create on iPad. Capture your ideas as sketches, diagrams, illustrations, notes or drawings and share them across the web
Download Paper – free
4. Angry Birds Star Wars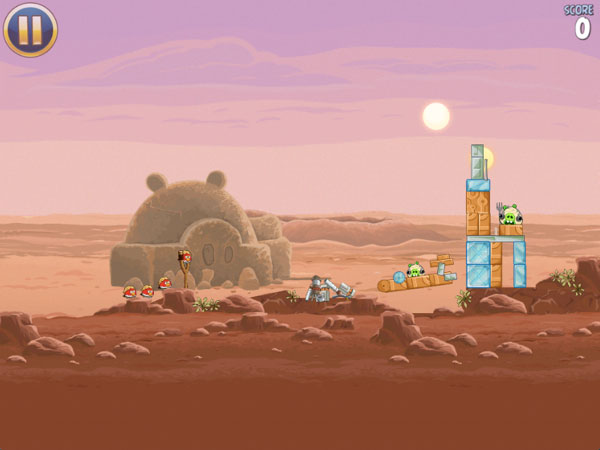 Angry Birds Star wars is one of the most interesting game developed by Rovio. The iPad mini is best gadget to play games like star wars because of the screen size and light weight.You can hold the iPad mini tons of hours while you playing.
Recently Star Wars game has been released in the Facebook also for free.
Download Angry Birds Star Wars
5. Bad Piggies HD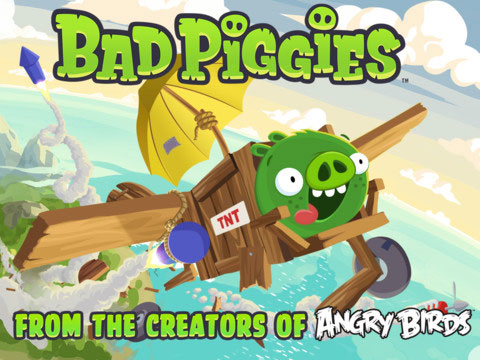 Bad Piggies is a yet Another Game from Angry Birds developers. Bad Piggies is awesome, and needs to be a part of your iOS game collection just as much as the rest of the Angry Birds series. The Bad Piggies are after the eggs again — but as usual, nothing is going according to plan! Can you create the ultimate flying machine and steer them safely to their destination? Those tricky pigs have a few objects they can use, but they need your help to turn these into the perfect transportation!
Download bad Piggies HD – $0.99
6. InstaPaper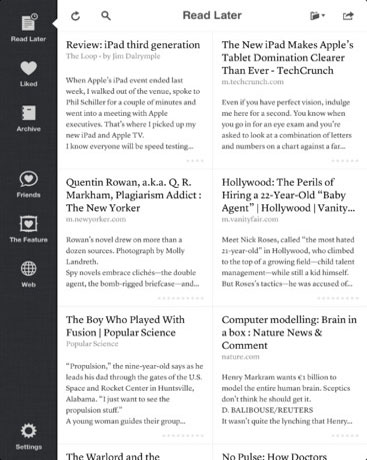 This is an amazing app to save web pages for later offline reading. Great for long articles and blog posts that you find during the day and would like to read, but don't have the time when you find them just save it using InstaPaper. InstaPaper is optimized for readability on iPad mini screen.
 7. Pocket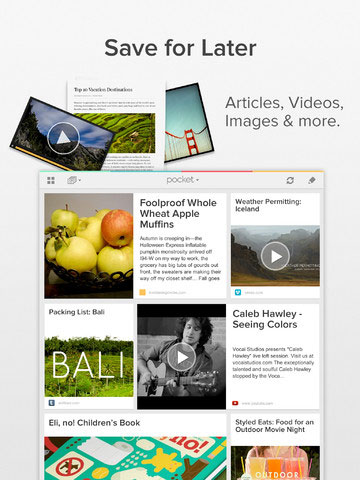 Pocket has the same concept of instapaper like when you find an interesting article, video or web page that you want to read, watch or view later, you can put it in Pocket App. Once it's in Pocket, it automatically syncs across to your phone, tablet and computer so you can view it anytime on any device, even without an internet connection.
Download Pocket – free
8. Netflix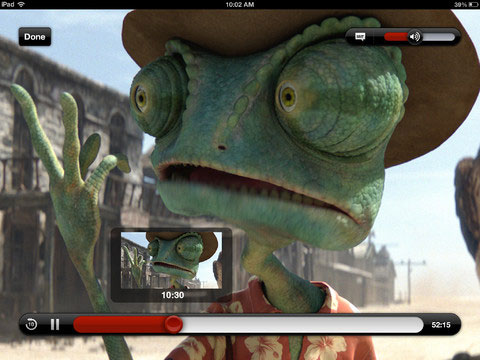 Netflix is the world's leading subscription service for watching TV episodes and movies on your iPad Mini. This Netflix app delivers the best experience anywhere, anytime.
Download Netflix – free
9. Hulu Plus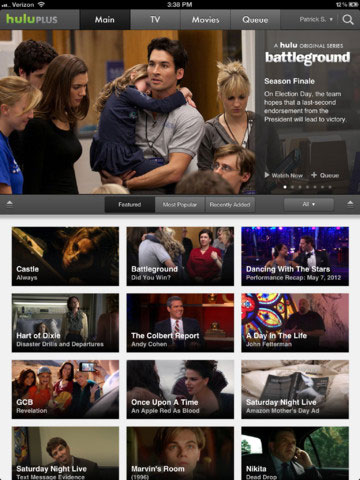 Hulu Plus app to enjoy unlimited instant streaming of current hit TV shows. Requires a Hulu Plus paid subscription.
Download Hulu Plus – free
10 .Pandora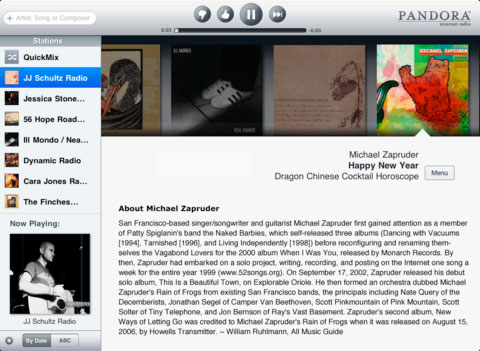 Pandora Radio is free personalized radio that only plays music you'll love. Just start with the name of one of your favorite artists, songs or classical composers and Pandora will create a custom "station" that plays similar music.
11. TuneIn Radio pro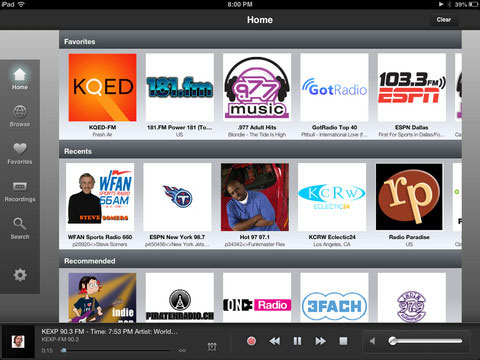 TuneIn is a new way to listen to music, sports and news from every corner of the earth, with over 70,000 radio stations and 2 million on-demand programs. The Pro version of this service lets you record all of this to your iPhone, iPad or iPod.
12. DownCast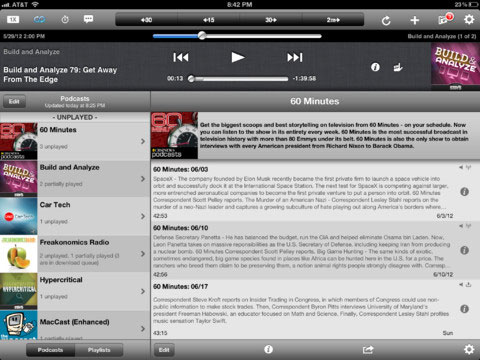 Downcast is the free podcast app for iPad Mini. You can Download and listen to your favorite podcasts directly from your iOS device without the need to sync with iTunes.
Download Downcast App – $2.99
13.  The Weather Channel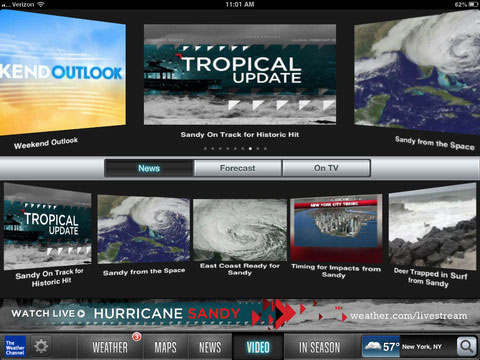 The Weather Channel for iPad combines interactive and beautiful imagery from their weather experts. Their  patented ultra-local TruPoint(sm) weather technology, allow them to provide you with the weather tools you need to plan your day, week, or even the next hour.
Download The Weather Channel – free
14. DirecTV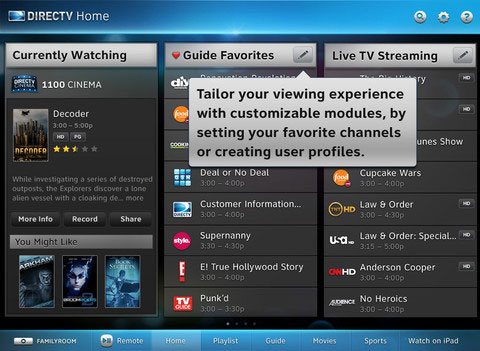 The ultimate video experience is just a tap away with the DIRECTV App for iPad Mini. You can watch top TV channels live on your iPad mini in any room of your home. And now you can watch AUDIENCE Network and other select channels anywhere, inside or outside your home. Plus get instant access to hit entertainment on demand from HBO, Cinemax, STARZ, and Encore, plus the latest DIRECTV CINEMA movies and more, whenever and wherever you want—at home or on the go.  By using this app Currently you can watch only limited programs and it is only available for customers in the USA.
Download DirecTV – free
15 . Flipboard: Your Social News Magazine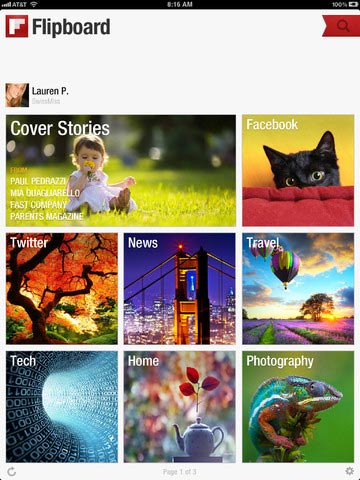 Flipboard is a personal news magazine filled with everything being shared across the Web, from breaking news to stories on world events, sports, travel and more. Simply pick a few topics and your Flipboard is instantly populated with the news you care about. If you want more, use the search bar to find favorite sources or browse recommended reading from the staff at Flipboard.
Download Flipboard – free
16. LinkedIn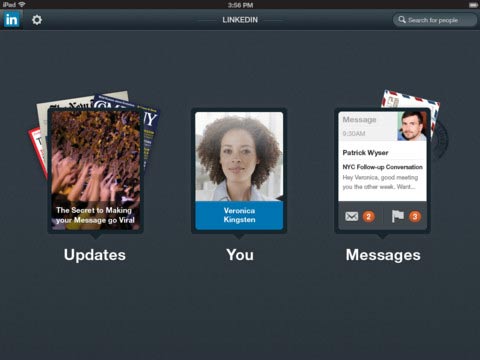 Get on-the-go access to your professional network with the LinkedIn app for iPad.
Download LinkedIn  – free
17. Pinterest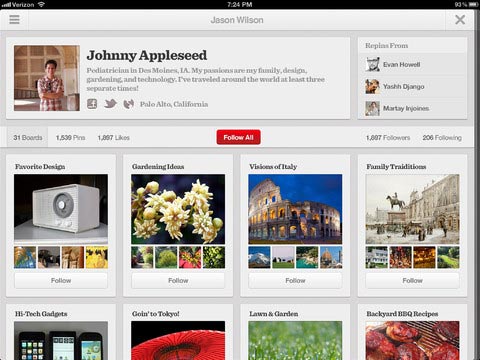 Pinterest is a tool to find your inspiration and share it with others. Use it to collect things you love, organize and plan important projects, and more.
Download Pinterest  – free
18. Google Drive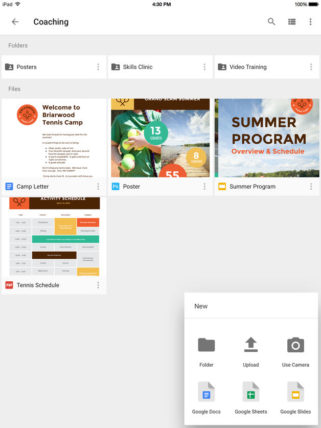 Byusing this app, you can get started with 5GB for free to safely keep all your stuff in one place and then access it from any device, anywhere. Store documents, pictures, or other files – even the big ones – using Google Drive and easily share them with anyone.
Download Google Drive –  free
19. DropBox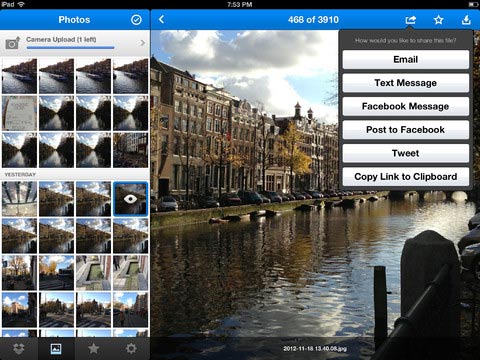 Dropbox lets you bring all your photos, docs, and videos anywhere and share them easily. Access any file you save to your Dropbox from all your computers, iPhone, iPad and even the Dropbox website!.
2 GB of space when you sign up — free!
 Automatically save photos and videos to Dropbox and earn up to 3 GB additional free space.
Download Dropbox  – free
20.  Skype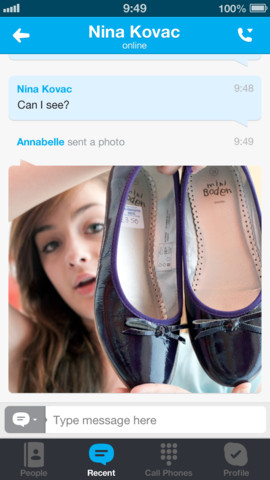 The Skype app is a great mobile video or voice chatting solution on the iPad mini. You can use both front and rear cameras to chat with beloved ones or with colleagues.
Download Skype here – free
See this Post:  Best 5 Free Stunning Photo Editing Apps for iPad Mini Users
Do you think We have Missed any of the best iPad mini apps in this list ?  If the answer is 'Yes' , share your thoughts with us.:)