I've picked the Best iPad & Mini Games with the help of my friends. The List includes the Most Popular iPad Games, Latest iPad Mini Games. Also, I've included the top Best Games for iPad and iPad Mini from all category like Racing Games, puzzle games , adventure games etc.
Are you the owner of New iPad or iPad Mini? Are you looking for the free best Games for your New iPad? The Apple App Store offers plenty of iPad gaming goodness for free. Here, We have collected some fantastic free iPad games from iPad App store.  All Games are selected in the categories from Racing, shooting, Puzzle and Adventures action games. You can play all the Games listed here in iPad Mini too.
Read :  Top 25 Best iPad Mini Apps [MUST HAVE]
Read :  New iPad Mini 1024×1024 HD Wallpapers
1. CSR Racing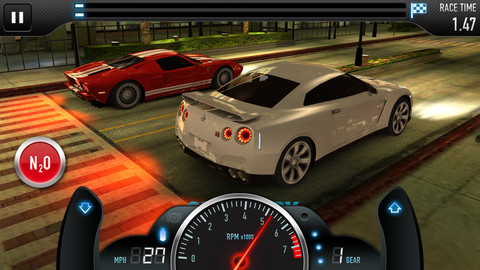 CSR Racing combines stunning, high-fidelity graphics with addictive gameplay and stunning multiplayer head-to-head competition to create a new type of racing experience. The graphics and overall design of this game be absolutely gorgeous.
You can get unforgettable racing experience in this free iPad Game. Finally, Get ready to Race the World! Win unique supercars and decals, earn Respect points from your peers, and take on the best in the sun-drenched beachside drag strip.
2. PewPew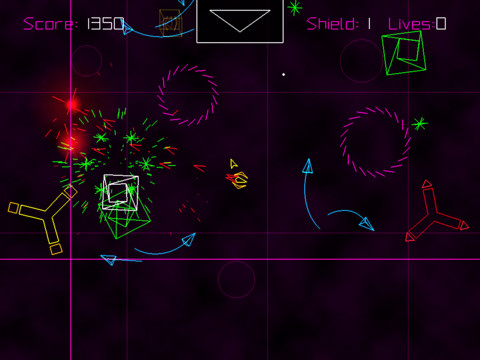 Developer says that PewPew is a multidirectional shoot them up akin to Geometry Wars.  Furthermore, Expect retro graphics, megatons of enemies, and a frame rate rarely achieved by other games. On the other hand, don't expect a story: this game is for serious gamers. You can play FIVE different game modes in PewPew.
3. Dead Trigger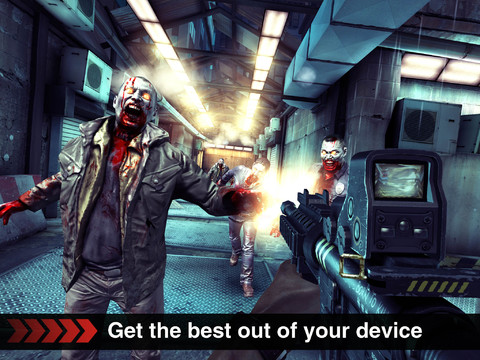 Dead Trigger is the shooter game for iPad and iPad Mini. The Graphics of the Game is excellent. Full 3D characters and environments with an unprecedented level of detail and spectacular ragdoll effects. You can Enjoy the zombie slaughter in many different ways.
In addition, You can get High quality 3D audio and a lively music soundtrack.
The App has the App Store – Best of 2012, Apple's Hall Of Fame, Unity 2012 Awards, more than 11 million downloads.
4. Bub – Wider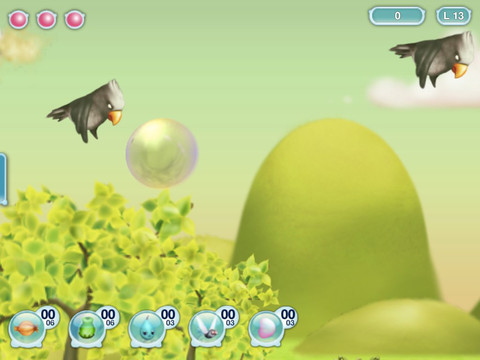 Bub is a puzzle-adventure, where you use your bubble to collect everything from popples and fizbos to zing and jello – on your quest to make wonderful seed crackers and to reach new forests! On your way you must avoid suggerbabies, thurns and zanpets.
Everytime you reach a new bub level, your bubble enters a new forest that holds fantastic new flowers, friendly creatures but also new and more dangerous enemies.
5. Real Soccer 2013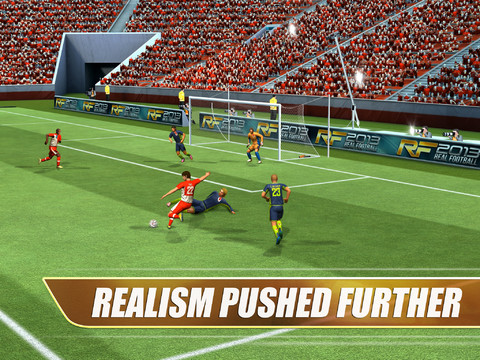 The Real Soccer 2013 offers wide range of Game play types. The newest edition of the hit App Store soccer simulation is back to score another win for the franchise with a whole new set of moves. Take part in the most immersive soccer simulation and show that you are the best on the pitch. Reinforce your team by developing your club's facilities, hiring new staff members, dealing with sponsors and more. Join soccer legends like our cover athlete, Falcao, on the pitch.
6. Agent Dash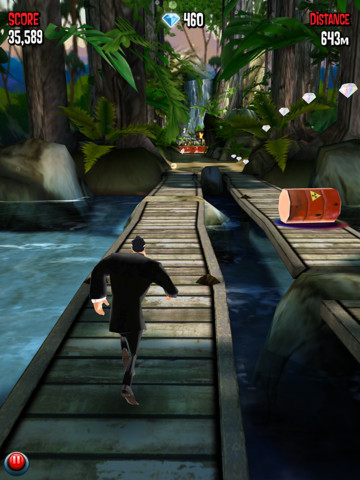 Run for Queen & Country with a host of sidekicks in the blockbuster running game of the year! Your mission, if you choose to accept it, is to destroy as many villainous bases as you can! Sprint through gorgeous environments, using secret agent skills to evade every hazard the evil megalomaniacs can throw at you, from laser beams and falling trees to skidding trucks and fiery lava.
Use spy gadgets to help you on your way; equip jetpacks, parachutes and even slow down time! When the going gets too tough, call in support from a back-up agent! And when the time comes, draw your weapons and pull the trigger to destroy the base and make your explosive escape as the building crumbles around you.
7.  Frisbee Forever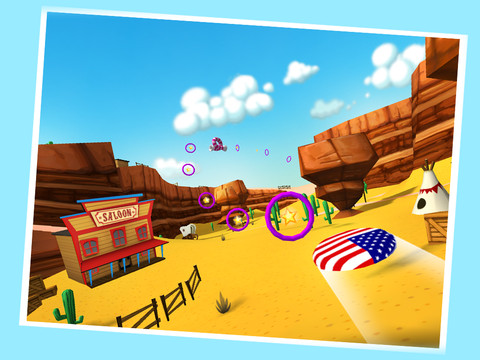 Get ready for blast-off. Fly at breathtaking speed across more than 100 crazy tracks. Twist and turn in the California Theme Park, climb the majestic mountains in the Wild West, send the waves blazing in the Pirate filled Caribbean oceans or prance through the snow in the new Winter wonderland. There's a level for everyone!
8.  Death Dome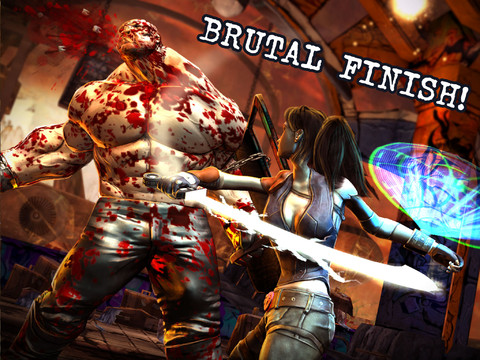 Death Dome user fight one on one with monsters with many elemental weapons and armor. Fight fearsome enemies. Learn new skills and techniques as you progress through the game. Use them to take down even tougher enemies!  Death Dome is free to play, but you can choose to pay real money for some extra items, which will charge your iTunes account. You can disable in-app purchasing by adjusting your device settings.
9. GT Racing: Motor Academy Free+ HD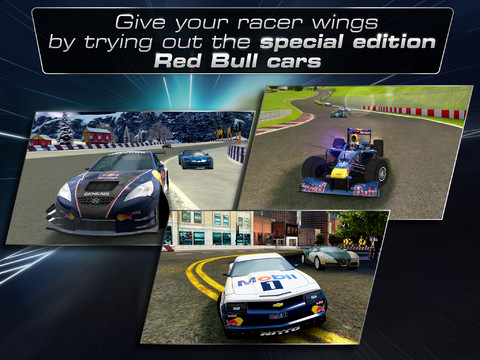 Experience the richest racing simulation ever released on the App Store – and the best part is it won't cost a thing to get started right now!
Download the game for FREE and take your first steps into the huge and fascinating Career mode. Pass driving tests and win races to progress as you unlock more cars and events with in-game credits and XP. Hours of racing thrills are waiting for you now!
And for those who want to unlock everything lightning fast, you can purchase XP multipliers and credit packs directly from the game.
In GT Racing you can get a wide variety of tracks, from the official Mazda Raceway Laguna Seca to urban tracks, speed rings and rally tracks. Play against drivers from all over the world with local and online multiplayer for up to 6 players. Reach the top of the GT Racing: Motor Academy leaderboards.
10.  Poker by Zynga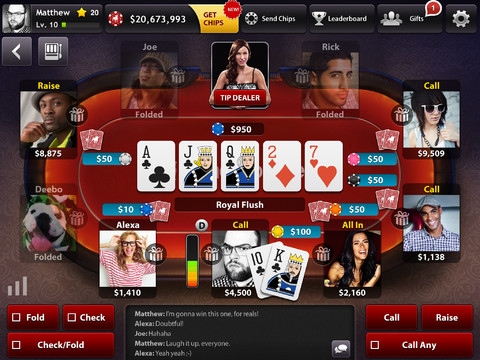 Play Zynga Poker LIVE against your friends or over 6 million daily Facebook players. here's always a table waiting for you in this exciting Texas Hold 'em Poker game. Locate your online friends and join them at their poker table with a simple click of a button.
More Games  still to come… Keep visit here!
Also Read our post :  Top 25 Best iPad Mini Apps [MUST HAVE]