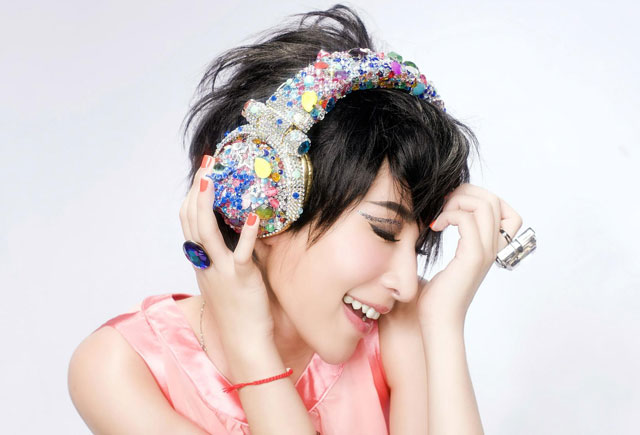 The cloud storage services are becoming more popular. Google Drive, Drop Box, Sky Drive and more popular cloud services offers cloud space to create, edit and store your Office documents, files and more. Like this Google Play also offers cloud service to store only for your music files. Using this service one can  store up to 20,000 tracks that can then be listened to online or with a range of mobile devices. Those collections may be your personal collections or purchased one from Google Play music. There are  many free online Music Streaming services are available to hear your favorite music, but Google Play is somewhat different that stores your entire music collection from your Computer to their online service.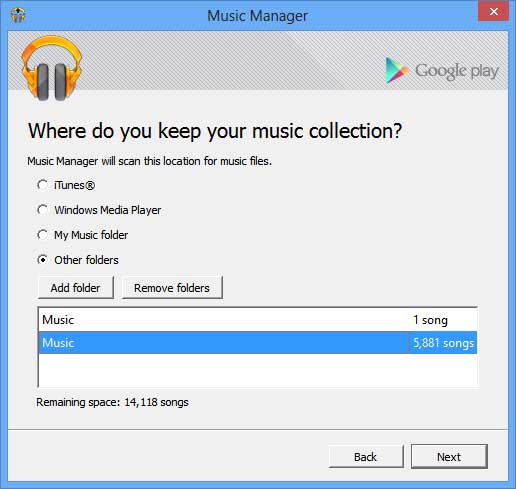 Google Play Music Manger completely take over your entire music collection to their cloud service. Just download and install this app in Your Windows system and sign-in with your Google account. Then browse your Music folders and add it to the Google Play music Manger. Organize your Music files in your folder before uploading for the ease of use later in Google Play. This will upload all your music to their Google Play music service.
Google Music manger will automatically updates its library when you add songs to a local computer. So you don't need to update each time manually  when you add new songs in your system.
Google Play has some great feature that is If your music track matches with Google Play Music service collection, then your will be skipped in the upload queue and that particular song will be added directly from Google Play Music. In addition, If you have low quality songs that are bit rate of the song is lower than 320Kbps, then Google Play Music service will locate the particular song from its service with 320Kbps and add it to your collection. It is pretty cool. Isn't it?
You can create playlists in Google Play Music and You can listen songs based on your album, individual tracks or any option. This application provides support for iTunes and Window Media Player.
Google Play Music service is Country specific online service that might not be available in all countries. So stay tune more update. Recently Google has announced that Google Play Movies & TV will be available in India and Mexico. Using this service you can watch all Indian and Hollywood films.
Download Google Play Music manger
Also Read : Best Music Apps for Android, iPhone and Windows Phone