Much awaited Google Maps for iOS is now live and available on the Apple app store for download. For a while or completely, is this going to end the iOS maps chapter? We have to wait for the answers from Apple.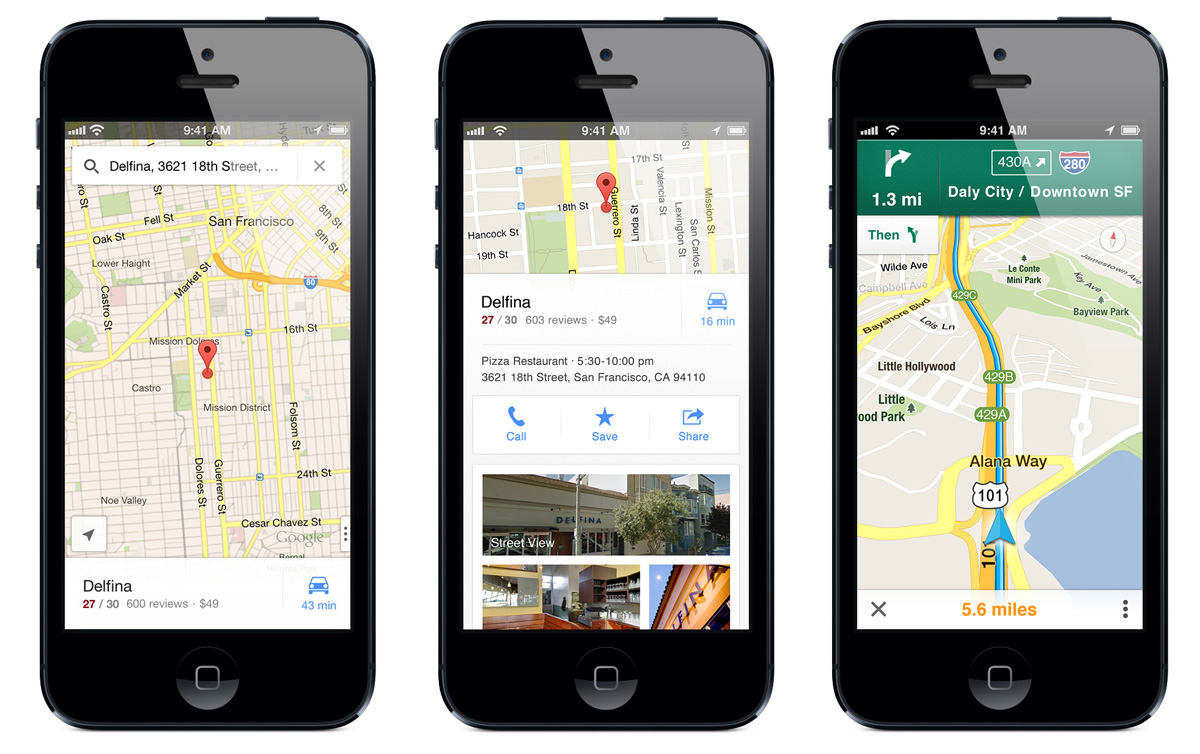 Until iOS 5 ,Google Maps was bundled with all their Apple iOS devices, after that  Apple made a decision to ditch the Google Maps in their all iOS platforms and want to put their own version of iOS Maps. First iOS Maps released with iOS 6 for iPhone's and iPad's, this leads to so much of frustration and confusion among the users. The iMaps were widely criticized for not giving accurate turn by  turn navigation and not much details compared to Google's version. After that CEO Tim Cook had to write a public letter of apology and recommend third-party apps as alternatives like Google,Nokia Maps Apps.
All this while, Google working on its own version of Google Maps for iOS and today they released its on the Apple App store.
Google claims that "The app shows more map on screen and its  a sharper looking, vector-based map that loads quickly and provides smooth tilting and rotating of 2D and 3D views. The search box at the top is a good place to start—perhaps by entering the name of a new and interesting restaurant. An expandable info sheet at the bottom shows the address, opening hours, ratings and reviews, images, directions and other information."
The new Google Maps also offers a number of enhancements beyond what was offered when it powered the built-in Maps app on iOS 5 and earlier, most notably turn-by-turn directions.
Google states, "The world around us is constantly changing and, thanks to feedback from you, we make tens of thousands of daily updates to keep Google Maps accurate and comprehensive."
To complete the Google Maps ecosystem, Google also released the Google Maps SDK for iOS, and a simple URL scheme to help developers use Google Maps when building their beautiful and innovative apps.
Visit the Apple app store and download the new Google Maps app.This app is  Compatible with iPhone 3GS, iPhone 4, iPhone 4S, iPhone 5, iPod touch (3rd generation), iPod touch (4th generation), iPod touch (5th generation) and iPad. Requires iOS 5.1 or later. This app is optimized for iPhone 5.
Please do drop you comments about this app and your experience here.