Google's Android Robot is going to rule the market of Portable gadgets like SmartPhones and Tablets.The Smart Phones and Tablets have the Apps that is Applications which have made the life easy and enjoyable. Android Market has millions of free and paid Apps in different categories. Here we have collected and share the Best and Top free Android  SmartPhone and Tablet Apps.
#1. Video Converter Android (VidCon) :
We know how much you love  this Video Converter app for Android should go down a storm. Video Converter Android (VidCon) is the best video converter on Android for Android. With the background ffmpeg library support (libavocdec, libavformat etc.), Video converter for Android can convert almost any video formats to mpeg4 and h264 videos, including asf, avi, divx, flv, m2v, m4v, mjpeg, mkv, mov, mpg, ogg, ogv, rm, rmvb, webm, wmv etc.
It lets you convert videos on the move and turns almostany format into MPEG4 and H264, giving you greater control over the quality and size of clips. It's ideal if you want toemail a video or watch on a slow 3G connection.
Screenshot: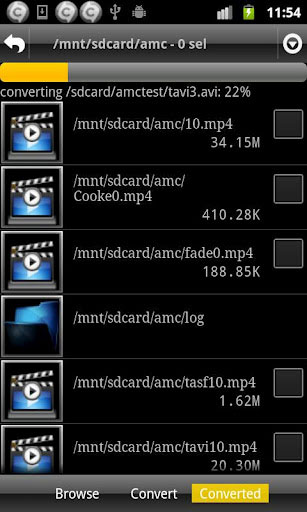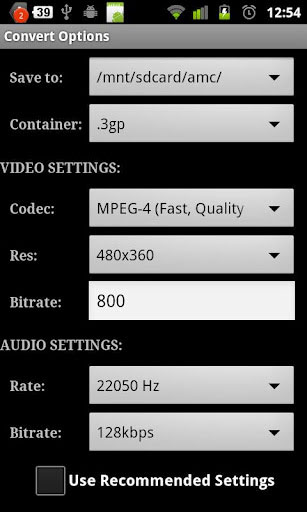 Download :
Download Vidcon (10MB) Android 2.0+
#2. MX Video Player :
MX Video Player is the first Android video player that performs multi-core decoding. According to the test results on dual-core devices, it shows up to 70% performance improvement than single-core devices. Scroll on subtitle text and playback position will be adjusted to match previous or next subtitle timing.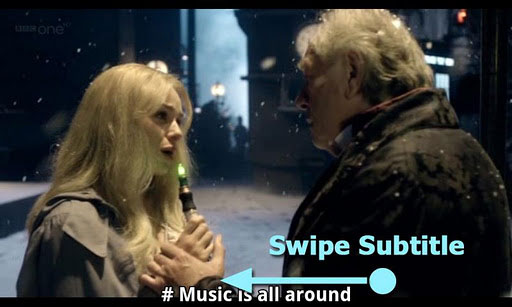 Download :
Download MX Video Player (4.6 MB) Android 2.1+
#3.Vimeo :
Vimeo's Android App was unveiled at this year's Consumer Electronics Show (CES). Nonsubscribers can watch and discover new videos on their smartphones, while subscribers can upload and edit footage in HD, see their page views and stats, and share videos over email, and on Facebook and Twitter.
Download:
Download Link vimeo (2.1 Mb, Android 2.3.7+)
#4.Cloud Magic :
Cloud Magic saves you time when searching your online accounts. Type a name or keyword and Cloud Magic searches your calendar. tweets , emails, Google docs and all contacts (although, surprisingly, not Facebook). You don't even have to open each service to perform common actions, such as replying and retweeting, because they can all be performed directly from the app. It·s incredibly fast and works across multiple Twitter and Gmail accounts.
Download:
Download link CloudMagic (1.2Mb ,Android 2.1+)
#5. Cineworld :
Phoning for cinema times is all but a d istant memory for many of us, and buying t ickets on your PC will be next to go, thanks to Cineworld's app. It lets you check times at your local cinema and save a favourite location. You can also read film reviews and write your own. Once you've made up your mind, buy your tickets directly and secur ely before collecting them at the cinema of your choice.
Download:
Download Link CineWorld App (152Kb , Android2.1+)
#6. Ubuntu One Files:
Ubuntu One Personal Cloud the freedom to access and enjoy your content your way
Ubuntu One's files app for Android gives you the freedom to take your files, photos and more with you and access them on the fly. An Ubuntu One Free account is needed and you get the basics plus 5GB of storage for free. Once set up simply download our free Android files app and you can secure and manage your photos, files and folders directly from your phone anywhere in the world. For £2.99 a month you can stream music, too.
Download:
Download Link Ubuntu One file App (1.2Mb , Android 2.1+)
#7 . Avast Mobile Security Free App:
Full-featured Antivirus and Anti-Theft security for your Android phone.
Protect personal data with automatic virus scans and infected-URL alerts. Stop hackers by adding a firewall (rooted phones). Control anti-theft features with remote SMS commands for: history wipe, phone lock, siren activation, GPS tracking, audio monitoring, and many other useful tools. Your 'invisible' app hides itself, making it extremely hard for thieves to find and disable.
The App Disguiser tool is a clever way to conceal the app from a thief or stranger. You can change the icon's appearance, change the app's name and make it impossible to see on the normal menus, so a thief won't be alerted to its presence and try to d isable the Remote Access tools that will help you find your missing phone.
Download:
Download Link Avast Mobile Security Free App (2.1Mb, Android 2.1+)
#8. Galaxy:
This puzzle game tests your logic skills by getting you to connect stars to form real-life constellations. It sounds like a simple dot-to-dot exercise, but you can't let lines overlap or go back on yourself. As you complete constellations you find out more about them, including their official names and where to look in the sky for them.The game is design to suit young children as well as adults as we have incorporated very advanced levels.
Download:
Download Galaxy Game (4.5Mb ,Android 1.5+)
#9.VLC Direct :
Easy and Powerful Streaming Client and Server application.
This is the only application of the entire market that can stream videos and music in both ways:
* From Computer to Android
* From Android to Computer
You don't have to transfer your videos, songs and photos anymore!
Also works as VLC Media Player remote control: play, stop, pause, volume, full screen toggle and much more!
Download :
Download VLC Direct App (920KB, Android 2+)
#10. Norton Security and Antivirus :
Norton Mobile Security Lite protects your mobile device against loss, theft and malware. Norton lends its anti-malware, anti virus, and security expertise to mobile. Your life and your important Stuff is on your phone. Keep it safe with Norton™ Mobile Security Lite for Android.
FREE ANTIMALWARE PROTECTION that eliminates viruses and malware before they infect your phone:
• Automatic antivirus scan for downloaded apps and app updates to protect against threats
• Detects and removes mobile security threats cybercriminals use to steal your personal info, spam you with texts, or take control of your phone
• Option of scanning SD card (Secure Digital) data for threats when inserted into your phone with advanced virus protection.
 Download:
Download Norton Mobile Anti-virus (2.3Mb , Android 2.1+)
Read about  Best & Top 15+ ANDROID SMARTPHONES – Range RS.5000 to 40,000 in 2012