Windows 8 is a new modern OS from the Redmond company which has been designed with new Metro Tiled UI. Microsoft has made many changes in this release like new start screen instead of start old classic start menu and one of the new features in Windows 8  is Windows apps. One can download Windows 8 apps from the Windows App store for free as well as paid. Here we wanted to show you the top 10 most downloaded windows 8 apps list from Windows app store.
Read: How to Speed Up Windows 8 Booting Startup Time? Even Faster Performance

1. Xbox SmartGlass
Xbox SmartGlass lets you use your Windows 8 device as a second screen to intelligently interact with your Xbox 360. It helps your devices work together to enhance your TV shows, movies, music, sports, and games. Control and interact with what's on your TV with simple gestures on your Windows device. Note: Requires Xbox 360.
2. Skype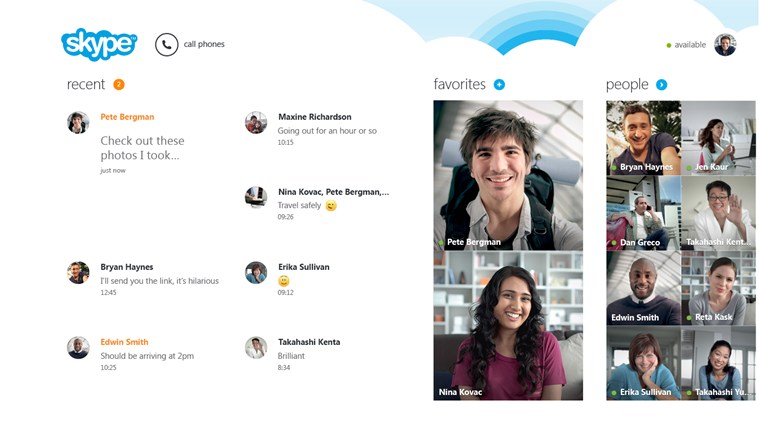 Skype is the always-on Windows 8 app that makes staying in touch with all your contacts easier than ever. Stay informed about what's happening with your friends through video and voice calls and instant messaging, all from one app. So, no matter if you're on a PC, Windows Phone, Mac, tablet, iPhone or Android device, Skype keeps you connected and always available.
Download Skype Windows 8 Client
3. NetFlix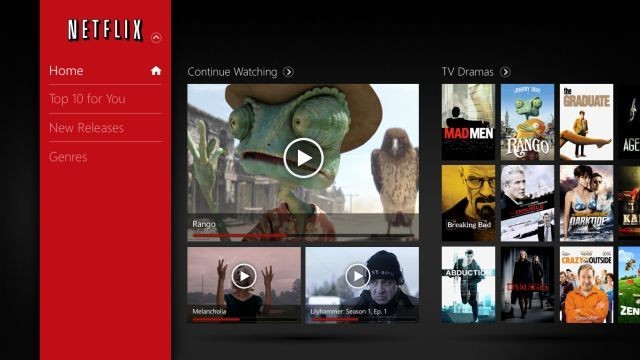 Netflix is the world's leading subscription service for watching TV episodes and movies. Currently Netflix is in third place of most downloaded Windows 8 app. Download Netflix
4.Google Search App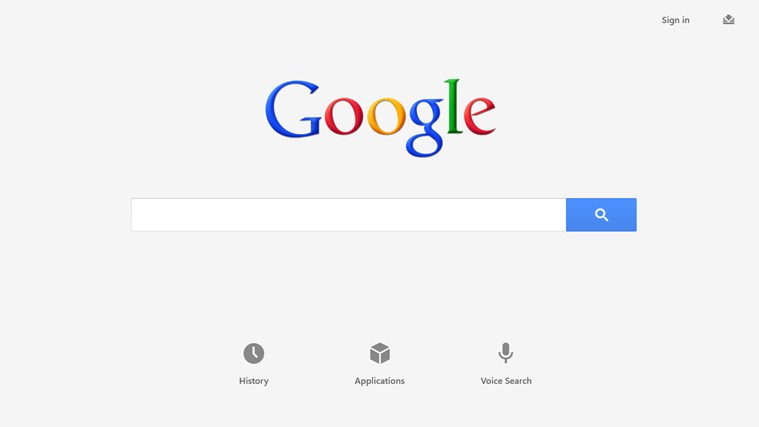 Google Search box offers you to type your search right from the app home screen, so you can find the answers you need more quickly. Also, you can use your microphone to ask Google anything and see the answer instantly. The app will open search results and the pages inside app itself  unlike Bing Search app which will open the site in the IE browser.
5. Facebook Touch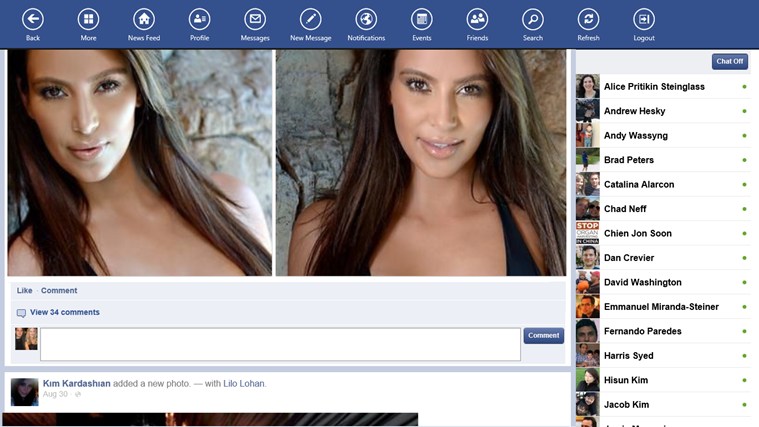 Facebook Touch is a simple, fast and comprehensive Facebook client windows 8 app which allows you to have a touch optimized experience of Facebook on your Windows 8 device.
6. Amazon Shopping App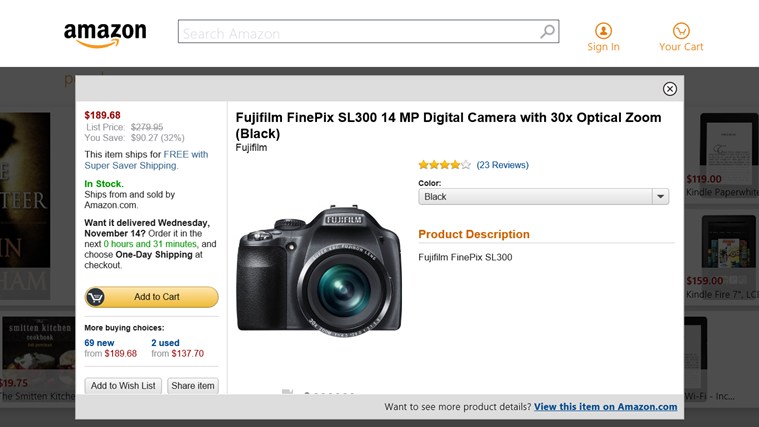 The Amazon app allows you to quickly make purchases, search, compare prices, read reviews, and share products with friends using a simple yet elegant interface. Shop just as you do on the web.
7. Jetpack Joyride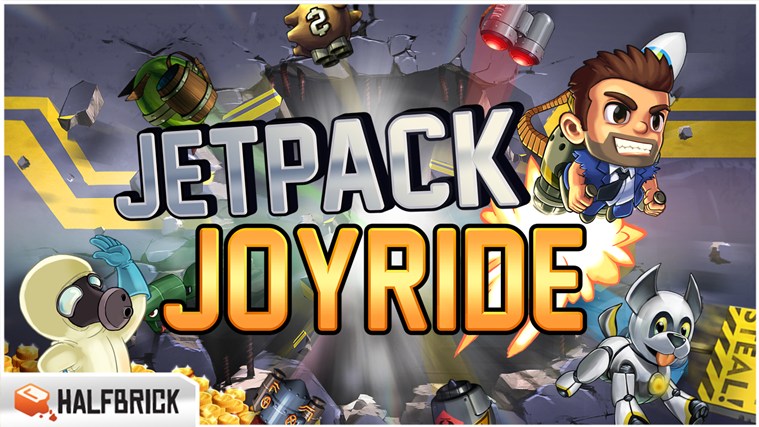 Jetpack Joyride is the popular side scroller action game from developer Halfbrick Studios.
8. YouTube MP3 & Videos downloader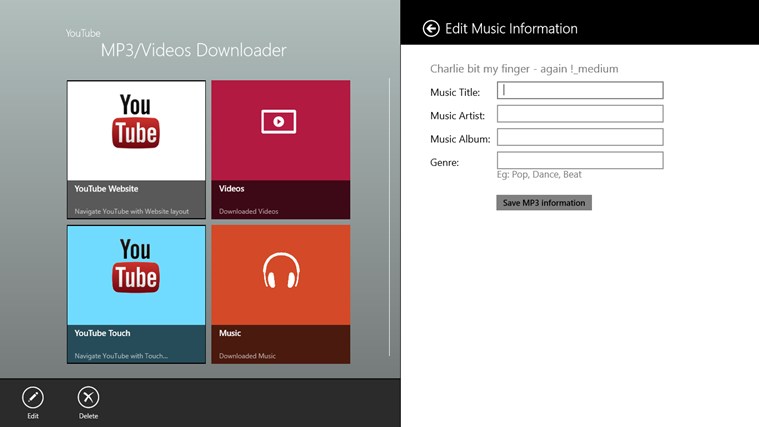 Download YouTube videos with this app and save them right to your Videos folder right away! Its that easy.
Keep the videos for offline viewing.
Want to listen to Music Video on your device instead? You can also convert them to MP3 right away!
Download YouTube Mp3 & Videos Downloader
9. Microsoft Solitaire Collection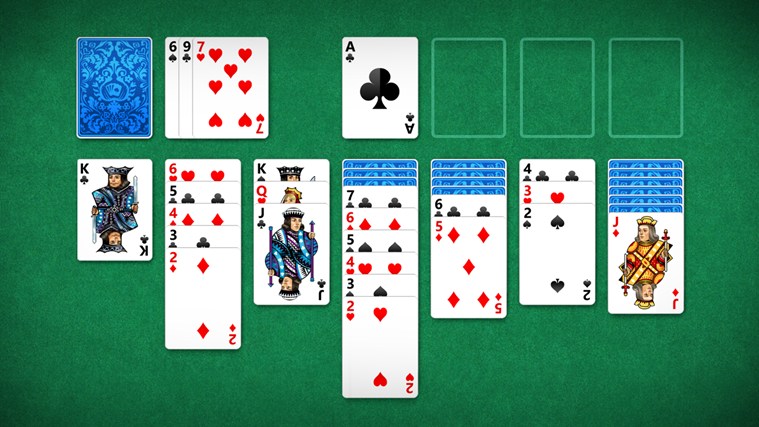 Download and play the latest evolution of this classic card game on Windows 8!
10. Cut The Rope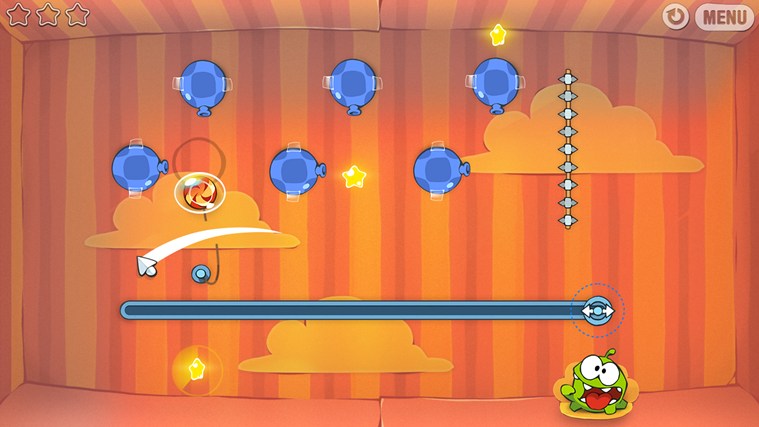 Cut the rope to feed candy to little monster Om Nom! 250 million downloads around the world of this phenomenal puzzle game. Try this TRIAL version for FREE. All 275 game levels are available for playing in the Full Game.