LG Optimus F5 makes its Global debut, first will be available in France and then will be rolled out to South and Central America, Asia and Eastern Europe over "the next several weeks". Optimus F5 LG was unveiled in Mobile World Congress 2013 with another Optimus F7 device .
Also Read :  Best Android Mobile Phones for 2013; Priced R.s 15,000 to R.s 40,000
The LG Optimus F5 has come up with an 4.3-inch IPS (256ppi) display. It runs Android 4.1.2 Jellybean operating system.F5 is powered by a 1.2GHz dual-core Qualcomm processor. This mid-range phone comes with the  8GB of on-device storage and 1GB of RAM. There's a 5.0 MP rear camera and 1.3MP front camera. This phone has the 2,150mAh battery which will deliver the long battery life.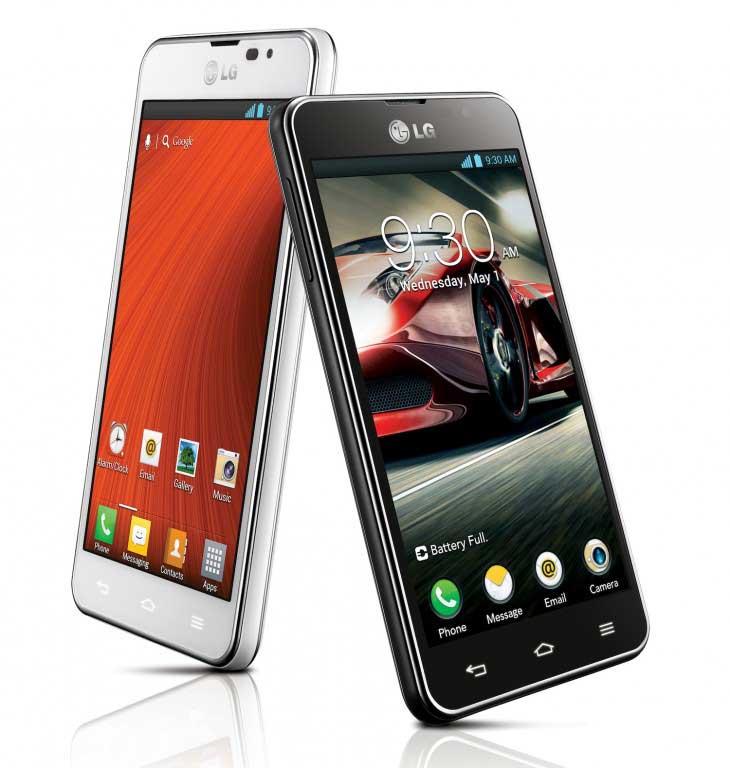 Optimus F5 features "QSlide" which allows users to open multiple apps at the same time in full screen mode with the ability to change the size, position and transparency of the windows. F5 also offers the Live Zooming feature, using this you can zoom in on videos so they can get a closer, detailed look at any specific area.
Dr. Jong-seok Park, president and CEO of LG Electronics Mobile has said,
"LG has consistently set the standard in the mobile industry with technology that complements, not complicates, users' lives,"Communications Company.  And added that "The Optimus F5 is a natural extension of LG's lineup of strong LTE devices, offering the lightning-speed of 4G LTE and UX features of a premium phone. With the Optimus F5, we're confident we can capture an untapped market of new and upgrading smartphone users who crave a feature-rich, LTE device."
Key Specifications:
Runs on Android Jelly Bean 4.1.2 os
Powered by Qualcomm 1.2 GHz Dual-Core processor
has 4.3-inch IPS Display (256 ppi)
 2,150mAh battery
Memory: 8 GB / 1 GB RAM / microSD (up to 32GB)
Camera: 5.0 MP AF Front / 1.3 MP Rear