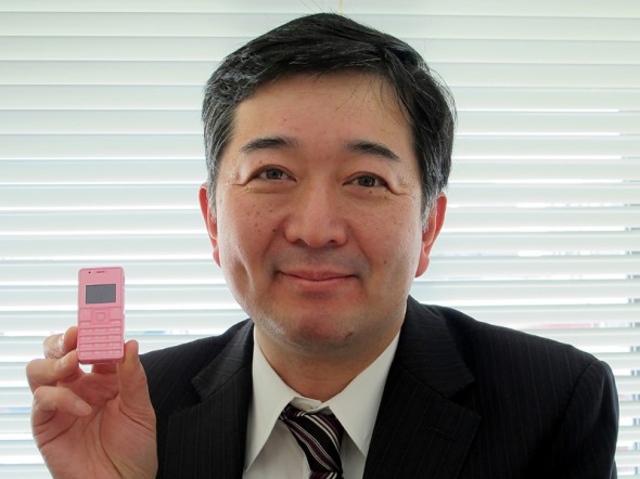 The World's Smartphone Companies are making their phone bigger and bigger by announcing the Notes,Tablets.  But the Japenese Carrier Willcom grabbing the headlines by taking  the opposite approach.
Willcom announced the phone Strap 2 WX06A, which it calls the world's "smallest and lightest phone. The tiny device measures 32 x 70 x 10.7mm and weighs 32 grams.
Also see our :  Top Android Smartphones for 2013 in the Price range of  10,000 to 15,000
The Phone Strap 2 WX06A is actually a successor of  its predecessor Willcom's Phone Strap which measured 10.5mm. Willcom said it managed to trim down the new Phone Strap by one gram while adding several essential features, including email.  The phone has no camera, no native apps, and not much in the way of internal storage.
Features and Specs of the World's Smallest Phone:
 It has a one-inch LCD screen, with a 96 x 96 pixel resolution.
 The phone is good for two hours of  Talktime or 12 days on standby.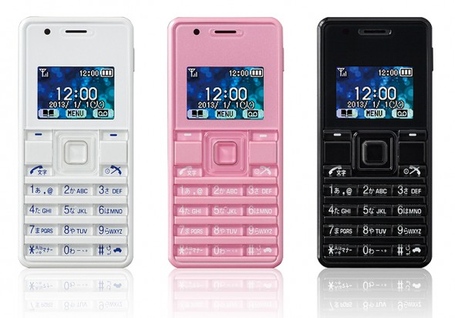 It's being released as a Japan-only handset, and will be available later this year in white, pink, or black. The company gave no details about pricing or any potential release outside of Japan.