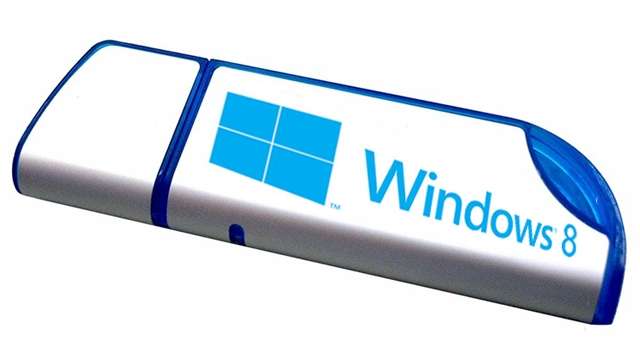 It is essential to have the recovery Disc for your Windows 8 System. If you haven't already done it, read this guide to create the recovery disc. Most of the Windows 8 users don't have the Installation CD that will act as a recovery disc when you have problems in your windows system. This guide will show how to make the recovery disc using the flash drive as well as using Optical Disc.
Also in Windows 8
What is the Recovery Drive or Disc?
Whenever windows 8 system make trouble , this recovery disc will give you the helping hand. Whenever your Windows 8 doesn't boot properly, the recovery disc will allow you to boot your system. In addition, this it has numerous recovery and troubleshooting tools that you can use to revive an ailing Windows 8 system.
How to Make Recovery Drive in Windows 8 using Flash Drive?
Unlike windows 7 and previous Windows operating systems, Windows 8 has come up with the new tool that allows you to make the Recovery Drive by using the Flash Drive.
Choose the Flash drive that will be used as dedicated Recovery drive(You cannot use this for any other Purposes).  The basic memory needed for this is about 256MB, and you may need higher amount of  Flash Drive when you have a large amount of files.
Move to  Windows start screen search and type  Create a Recovery Drive.  And click the launch the result from settings tab.




In the Home screen of Recovery Drive Wizard, there is an option allows you to select the pre-installed  System Manufacture's data.
Before hitting the next tab, insert your pen drive in your system and make sure that you have backup of the data in your flash drive. In the process of  Making recovery disc Wizard will delete all your data in that Flash drive.

Next proceed the with Create button and the process of Recovery disc creating will be initiated and will finish in one or two minutes.
How to Make Recovery Drive in Windows using Optical Disc?
Here, We will have to use the old and known way of creating Recovery Disc using Windows 7 file recovery tool. Lets see the steps to make  Recovery Optical Disc.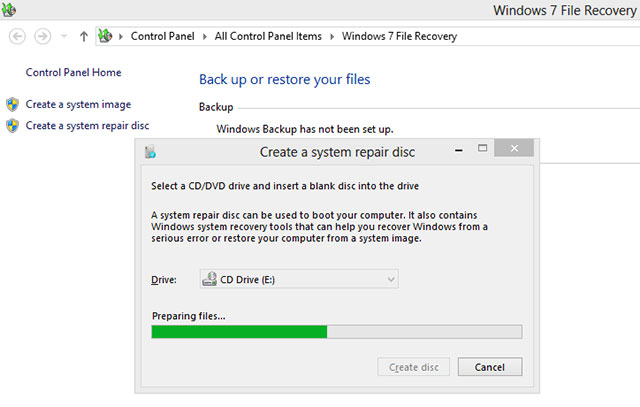 As usual, in Windows 8 start screen, start type the 'Windows 7 File recovery tool'. And launch it.


Now choose the create a System repair disc in left pane of windows.
Now insert Disc and the process will  create Windows 8 Recovery Disc
Note that both Recovery Drive tools do create the same Recovery Discs with different tasks.
Thats' it now you can work with your windows 8 without any problem. If any problem happens, the troubleshooter always in your thumb.