Windows 8.1 is the update to Windows 8 with essential enhancements and tweaked features to satisfy the Windows users. There is no doubt that fresh Windows 8.1 is the super fast compare to its predecessors, boots within few seconds. However, after the usage of few months, you may feel the slowness and delay in the Windows 8.1 booting startup speed.
Speed of the Windows computer depends on the number of Windows applications boot at the same time when windows starts. Here's I'll show you the simple tip to increase the Speed of Windows 8.1 booting significantly faster.
Read  : 10+ Working Tips to Speed Up Windows 8 Booting Startup Time? Even Faster Performance
How To Increase the Booting Speed of Windows 8.1
Many Windows Applications will load when your Windows start-up. This is in order for certain software to be ready as soon Windows loads. It will help those Windows Software programs, but it will certainly delay the Booting speed of Windows 8.1.
To avoid this, You can Customize the Startup Applications of Windows 8.1. With the previous versions of Windows, you need msconfig or third-party tools to customize the startup Applications of Windows. In Windows 8.1, Microsoft has moved this tool Task manager and integrated as Tab which will be easy for novice users to control the startup applications windows 8.1 without using third-party tools or Msconfig.
How to Access  and Disable the List of Startup Applications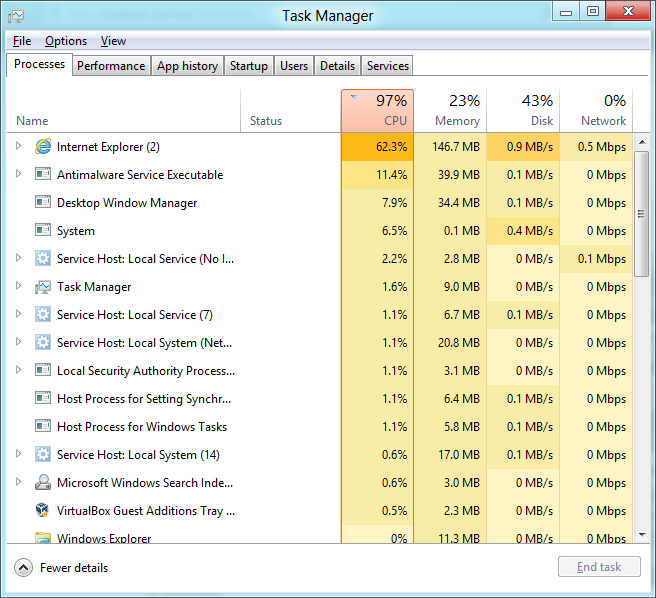 You can access the list of Startup Applications that runs when windows start-up in the Task Manager. There are few ways, you can open the Task manager. Open the RUN Window and type taskmgr  and press enter to open the Task manager or right-click in the windows taskbar and click Task manager. Alternatively, you can use CTRL + ALT + DEL or WinKey + X to Open the Task manager.
When the Task Manager opens, you can see the list of tabs along the top of Windows, One of Which called the Startup. There You can notice the list of Startup Applications the automatically start-up when windows boots.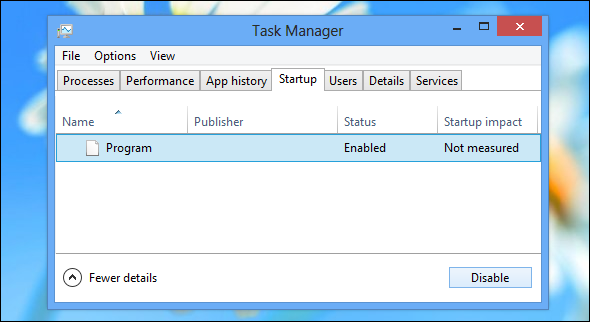 In order to disable the Startup application, just tap and hold or right-click on the Application that you wish to disable. Now, you will get a list of options with 'Disable' such as 'Open File Location', 'Search Online', 'Properties'. Now, Click the Disable Option that  program will be no longer loaded when your Windows Starts up. Hereafter, you can open that program manually like any other Windows Application.
There you can see many startup apps you have installed like Utorrent, Adobe updater utility,Skype. Just click the app and disable that you don't need to open that when Windows startup.