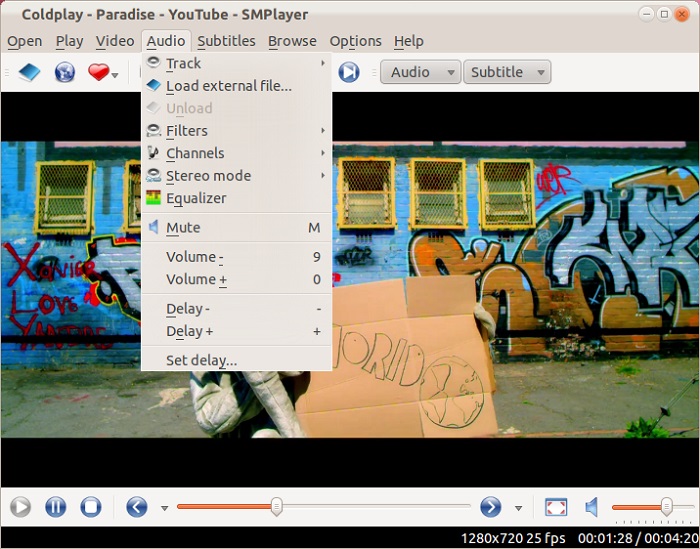 Do you want the best alternative to VLC Media Player? Of course, The VLC Media player is Great. But the SMPlayer is another great player for Windows and Linux. It is more than that a best alternative to VLC. It offers tons of features like VLC and plays almost any Video Codecs.
What is SMPlayer
SMPlayer is a free, open source, Cross platform, Lightweight media player.  It doesn't need any other additional external Codecs to play Videos and Audio file. It can also play YouTube videos. Other than this, You can get many features, that are not available in any other multimedia players.
One of the most interesting feature of SMPlayer is, It remembers the last played position of the video and settings for that particular video. For example, you are watching your favorite video, but have to leave..Don't worry when you open the video again, it will be resumed at the same point where you left it and also with the same settings like audio volume, audio track and subtitles.
You can play YouTube Videos in SMPlayer. The latest version supports the YouTube Playlists. SMPlayer has integrated YouTube Browser. It  has 3 tabs for YouTube : Most Rated, Most Popular, Music Top Rated. Using this browser, just double-click to the play the most popular YouTube Videos without going to YouTube website. Also, You can search YouTube Videos, using built-in search bar in SMPlayer YouTube Browser.
You can also create a long list of playlists for your own video files. Another useful feature of SMPlayer: It fetches and opens the subtitles from  opensubtitles.org automatically. It supports most of the video and audio formats. So you don't need to download any external Codecs to play videos.
Well, If you are a fan of Online Music streaming services, use this Lyrics for Google Chrome Extension to get lyrics automatically.
What is New in the Verions 0.8.5
SMplayer Subtitle fetching problems has been fixed.
The interface with support for skins is now the default.
An option to enter url(s) in the playlist has been added.
The options to change the size of the main window work now even if the autoresize is set to never.
Two new options for Audio -> Stereo mode: Mono and Reverse.
The option "Move the window when the video area is dragged" is now disabled by default because it has some issues that need to be addressed.
(Linux) The problem with mplayer2 and the -fontconfig option has been fixed (sort of).
New translation: Malay.
Some configuration options are changed to new defaults after installation to ease upgrade from old versions.
Visit the official website to download the SMPlayer 0.8.5. It Supports Windows 8, Windows 7,XP and Linux