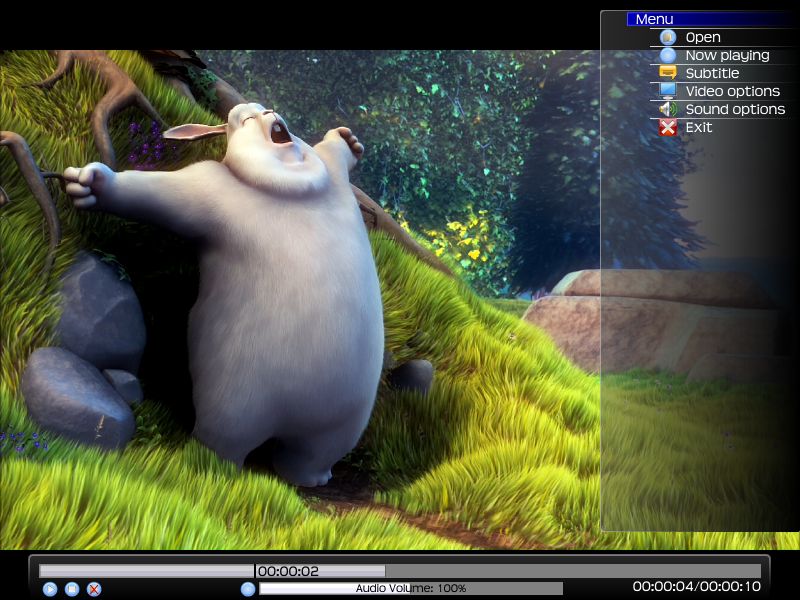 JuceVLC is the VLC Player with simple fullscreen Media center Free Media Player. Just open the JuceVLC and Browse the videos and Movies from your Computer and watch that from your Couch using wireless mouse.
JuceVLC is portable and simple application, extract the files and play the software. It doesn't require any installation. This player brings media center like controls to the popular VLC, but it is still a genuine VLC player at its core.
You can watch the movies without any system pop up dialogs. Just browse the files and play with it. Use Keyboard Space key to play and pause the videos. You can select the subtitle and other video options using menu options in the player.
JuceVLC application uses regular VLC core libraries/plugins, just paste latest vlc libraries to update the video player.
Want more free software products like this Read our  100+ Best Free Windows Software Programs Ever (Security,Media,Utilities….) post.
Download