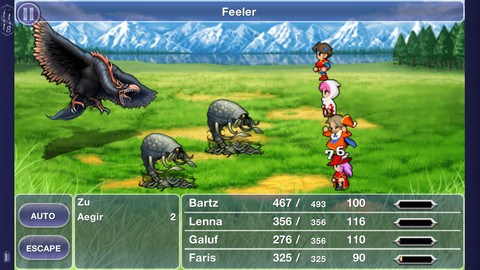 Final Fantasy V has finally arrived in App store, Twenty years after the original FINAL FANTASY V release on SNES.
Top 25 essential iPad Mini Apps
Embark on an epic adventure as four heroes driven together by fate: Bartz and his chocobo companion, Princess Lenna of Castle Tycoon, the mysterious Galuf, and the pirate captain Faris. The crystals that bring peace and prosperity to the world – earth, water, fire, and wind – have lost their power and are on the verge of destruction.
Customize characters with an unprecedented degree of freedom with the job and ability system 26 unique job classes!
Touch-screen controls and active-time battle system are optimized for fluid combat on mobile devices.
Platform: iOS (compatible with OS 4.3 or later)
Languages: English, French, Italian, German, Spanish & Chinese (Simplified & Traditional)
Release Date: March 28
Pricing: $15.99