Have you missed the Classic start menu in Windows 8  and lost? Here  is a rescue for you to get back in a start. One of the Most dramatic change in the Windows 8 should be the start menu Change. Now Microsoft wants us to use the Start screen instead of start menu. While this change make sense to you, when you use Windows 8 in Touch devices like tablet and smart phones. Now launching your apps aren't easy before now it  needs few more steps. Fortunately, We have some alternatives to get the old start menu back as an option.
We have chosen here the best Classic start menu replacements for Windows 8, check out the lists below.
1. Pokki Windows 8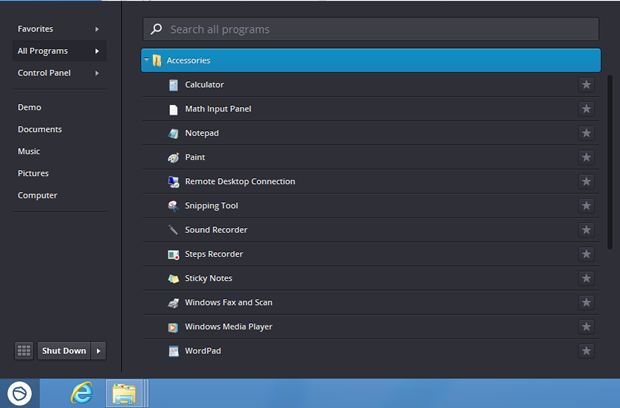 Pokki start menu 8 features stylish and elegant start menu which is developed by Sweetlabs. Using this Pokki start menu, you can access all applications, documents, Music and Pictures. Also there search option like Windows 7, by using the you can open any programs you have. Pokki also includes Shutdown, Hibernate and sleep options as well. Pokki also includes Windows store Apps in the menu. Download Pokki Here
2. StartMenu8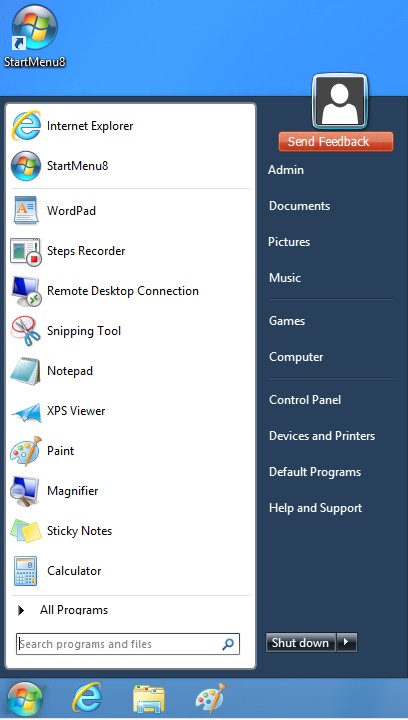 This is one of the best Windows 8 Start menu replacement application developed by iObit. StartMenu8 not only brings back the convenient Start Menu to Windows 8, but also allows you to bypass Metro screen on start of Windows 8 and boot to desktop directly. StartMenu8 brings back Start Menu where you can get quicker access to programs, documents and files, control panel and settings. It also provides the search option for both desktop and Metro apps decreases the time taken in searching and makes your work more efficient. Download StartMenu8
3.Classic Shell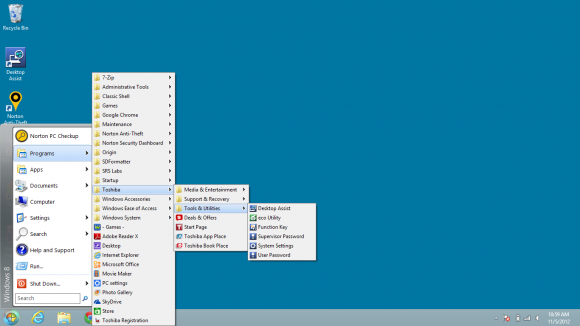 Since Windows vista times the Classic Shell team have been implementing their own version of the Start Menu. They are much more experience than any other in this start menu replacement utility programs. Classic Start Menu is a clone of the original start menu, which you can find in all versions of Windows.
It features fastest skipping of metro start screen and support launching the Windows 8 Store apps from start menu. This program offers more advanced settings to basic one.
You can learn  more yourself from their start menu program's detailed FAQ page.
4. Power 8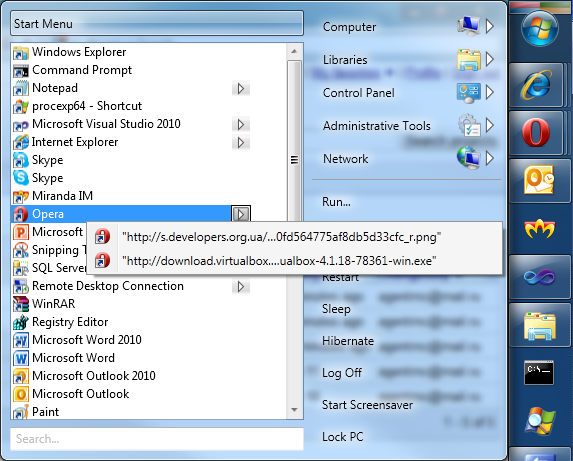 Power 8 is one of the simplest but effective Start menu replacement program available till now. Power 8 won't patch your system files and no changes in Dll's. You don't need to install this application, just download and unpack it and launch it. There is lot of options available in this program when you right click the taskbar. You can also customize the settings and power 8's behavior. Power 8 is Created by a team of developers in the Ukraine.
5. Win8 StartButton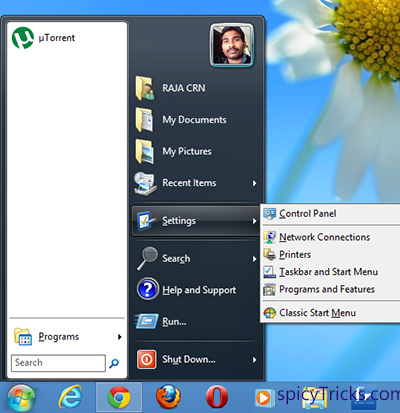 Win8 startbutton is a startmenu replacement application which is recompiled from the Classic Shell. Although it has nice and simple user interface compare to classic shell. By using this program you can get nice interface with classic shell's performance.
Quick look of the Win8 Startbutton:
Restore Windows Start button and Start menu on Windows 8!
Make 'desktop mode' as your default Windows startup screen
Choose appearance: classic windows, aero mode, Win 7 and more!
Restore all your familiar windows menus and options
Do you know any better start menu replacement program? Share it with us in our comment section.