Google has introduced the Instant previews of Search results two years back. That instant preview feature shows the screenshot of the web page in the search results when you hover the arrow. Now Google has removed the instant preview feature from the search result.
Google has periodically introduced and tested the features in Google web search and other products. In this series of changes, Google has added new drop-down menu to its search results page beside every URL with three options: Cached, Similar, and Share.
Here's screenshot of the SpicyTricks,When I searched for it in Google search,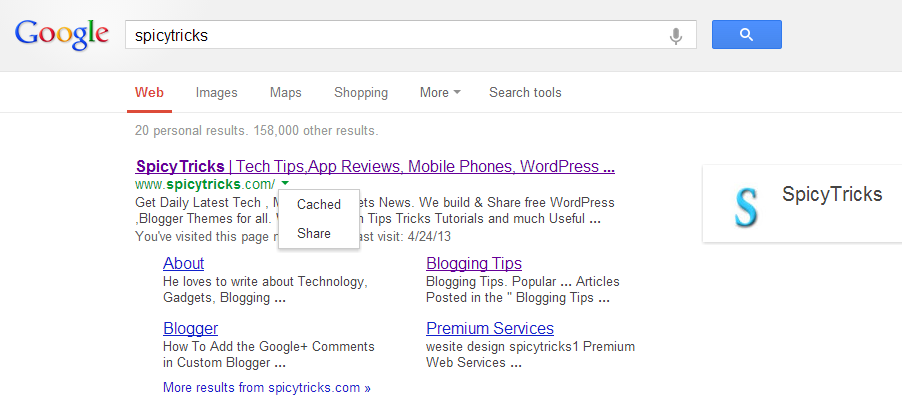 You may be difficult to find the changes in the search results. It's because of that Google colors URLs as green, and the new arrow menu also has same Green color. But you can find the new menu there.
By using this new change, now you can share any web page to your Google+ profile, by clicking the Green arrow and share link. Before that Cached and Related links are simply show as a link besides a URL in the results. After the Google+ integration, those two links are now moved under the new drop down menu.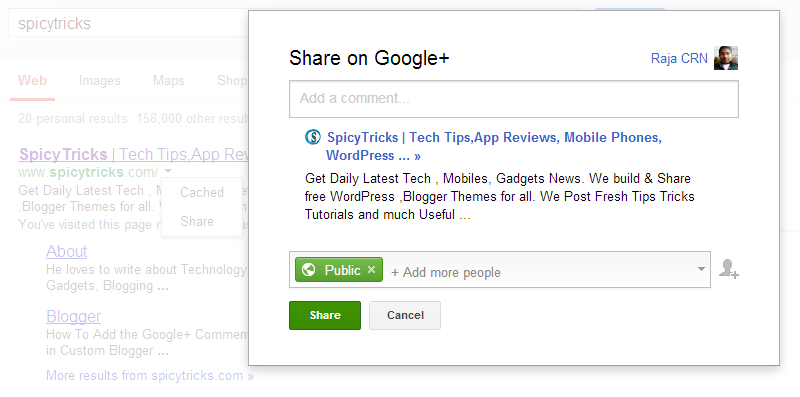 We don't know that these changes are just test or Permanent. To know that we've to wait for the Official announcement from Google. So keep visit for the update of this news.