You don't have to spend money for purchasing MS Office anymore, to view MS Word, PowerPoint and Excel in your office. Google has just released the Chrome Office Viewer, which is the new Chrome Extension for Chrome OS and Chrome Browser.
Chrome Office Viewer extension is like Google's built-in Pdf Viewer. It gives you the ability to view and read the Microsoft Office files (Word, PowerPoint,Excel) directly from the browser itself.  It is the convenient way to open the word files when you receive the office documents in email. By introducing this new feature in Chrome, things more complicated for rival browsers.
Read:  25 Best Chrome extensions and Apps
Google chrome has already achieved the huge market share so fast compare to the older browsers like IE and Firefox. According to latest report by StatCounter, Chrome has 67% worldwide usage share of web browsers and makes it the World's  popular and most used browser.
How to Open the Microsoft Word, Excel in Google Chrome Browser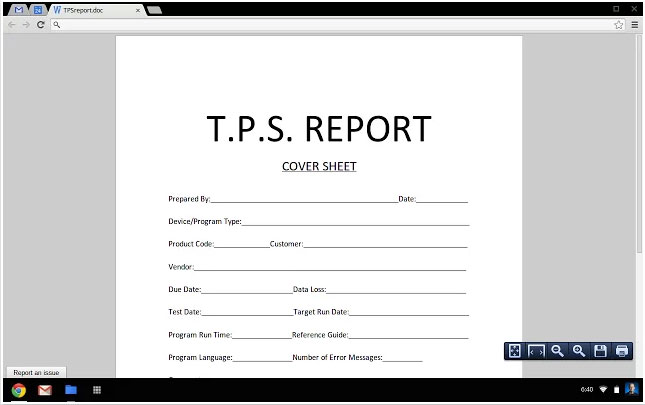 Also Read : Best Five free Alternatives for MS Office Application (Don't spend Your Hard Earned Money, use this apps)
Once You install the Chrome Office Viewer in chrome browser, You can open the MS Word and read the documents. Also, You can view the PowerPoint presentations and excel spreadsheets in chrome. This extension is very useful when you don't have MS Office in your computer.
Chrome Office Viewer is compatible with Windows, Mac. But I couldn't install this browser in my Windows 8 system which has latest stable release of Google chrome 26. Google Web store blocks the installation and shows the error message "This application is not supported on this computer. Installation has been disabled."  This extension is currently in beta stage, and you need to chrome beta 27 or developer build to install this extension in your system.
So you have to wait for the full stable version of Chrome Office viewer to open the Microsoft Word, Excel, and PowerPoint files in your browser with a single click. This extension also works in offline, so you don't always on internet connection to open Office files in the browser.
Be sure to check out the One Tab that will reduce tab clutter and the memory usage chrome and Stylish Google Now New Tab Page