Do you like to Play Car Racing Games? The answer would be the 'Big Yes'. All of us love to play the Racing Games in our Android smartphone or any other playing consoles. The smartphone gaming industry has been developed a lot and many technologies introduced in the Gaming apps. Games with 3D Animation and Stunning graphics will give you maximum fun and real world experience. 3D car Racing Android Games are one step above of the all other games, because of the vivid design and Real world experience.
Google Play Store has many 3D Racing Games to play with your Android Phone or Tablet. But most of the games are not up to the mark and will fail your expectation. So that We have collected the best 3D Car Racing Android Games from the Play store and listed here. You don't need to search and install the every Racing Game from Play store. Just click the download link from the below list and install the best Car Racing 3D Android game ever in your Android phone for free.
Read :  Top 10 Best Car Racing Android Games Free Download [Phones/Tablets]
See Also : Best Free Android Apps Of All Time Ever! A-Z Categories [Must have]
Top 3D Car Racing Games for Android 2021
1. Fast Racing 3D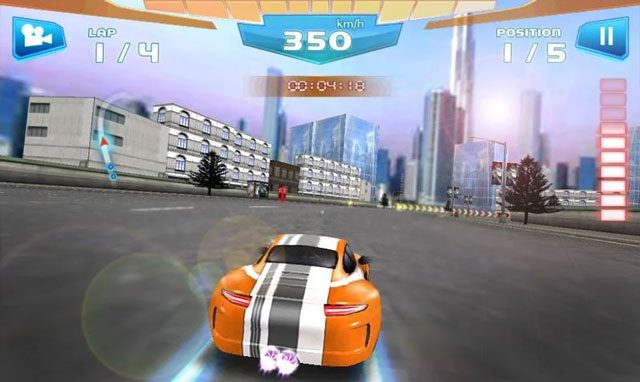 Fast Racing 3D games combines stunning, high fidelity graphics with addictive gameplay. You will get maximum fun by go through the ongoing Traffic, Collecting Powerups and Knocking the other racers off the road. This 3D Android Games provides the astonishing physics, eye-popping tracks, and awesome cars
 2. Race Illegal: High Speed 3D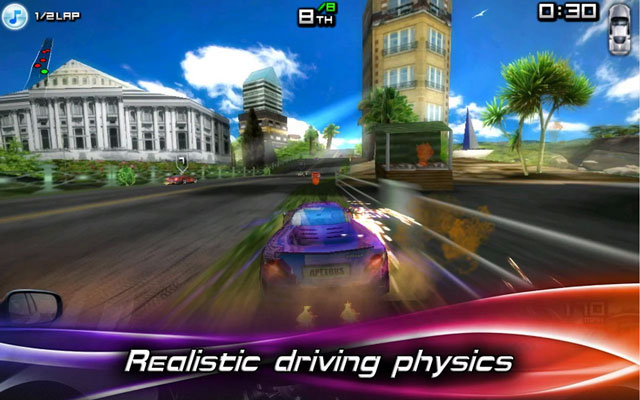 Download Race Illegal 3D Android Game to experience the True street racing  in your Smartphone. You have 2o tracks and 9 cars to choose and a plenty of customizations to show your unique style in the Road.Real driving physics, insane drifts and nitrous boosts and some of the most visually stunning locations to drive around, Race Illegal has it all. The storyline and graphics will give you the perfect racing experience. Go and Race Illegal!
3. Fast & Furious 6: The Game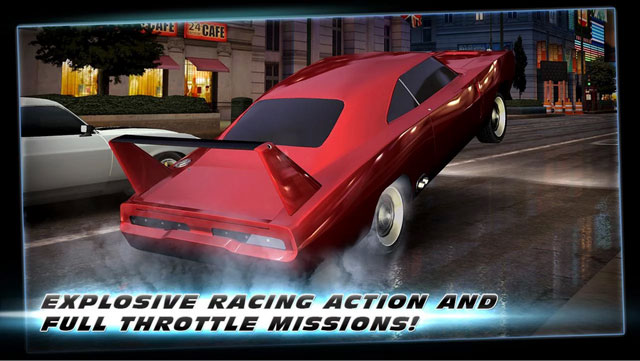 Do you want to enjoy the Best High Definition Game in your Smartphone? Fast & Furious 6 is the perfect choice to test your phone's gaming performance. Yes! It will give you the 1080p for hi-def gaming experience on most Android tablets. This latest version Fast & Furious takes place in the London Streets. Now, Show your skills in the London Streets and Earn cash and the respect of the "Fastest" drivers as you drift and drag. This game sets new heights for the Racing Car Games with stunning graphics, new game modes, addictive online races and exciting ride or die missions.
Also See : Top 5 Best Bike Racing Android Games free Download [Phones/ Tablets]
4. GT Racing 2: The Real Car Exp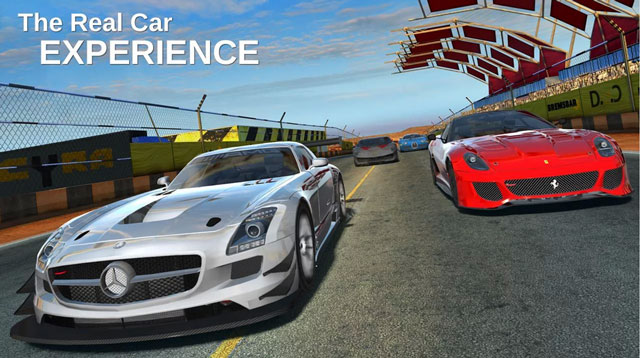 Get a chance to drive the most prestigious Cars in the world!. You can drive the 67 licensed cars on 13 tracks, including the real Mazda Raceway Laguna Seca. This Racing game gives you the real cars from over 30 manufacturers: Mercedes-Benz, Ferrari, Dodge, Nissan, Audi, Ford, and more. You can win a car for free by completing the 28 new challenges each week. Switch over to 4 different cameras when you race in the track, including a breathtaking interior view, and feast your eyes on real car designs!  GT Racing 2: Our tracks have different times of day and weather conditions. Test your driving skills by completing 1,400 events, including Classic Races, Duels, Knockouts and Overtakes.
5. Speed Racing Ultimate Free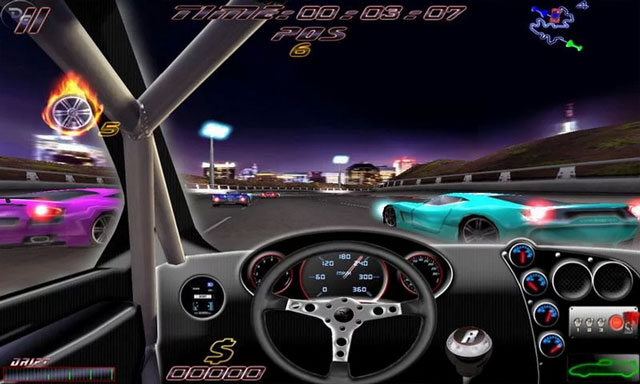 Speed Racing Ultimate comes with good game play and Cool graphics. You will feel the best steering control in this 3D Racing Android Game. You can win money by beating the best drivers out there in the game. Earn more money and buy the prestigious cars in the inventory. This game offers 10 different tracks, real-time 3D Graphics, Spectacular SFX, Select the Camera: Inside or Outside, Upload your Score and enter in the World Ranking.
6. Speed Racing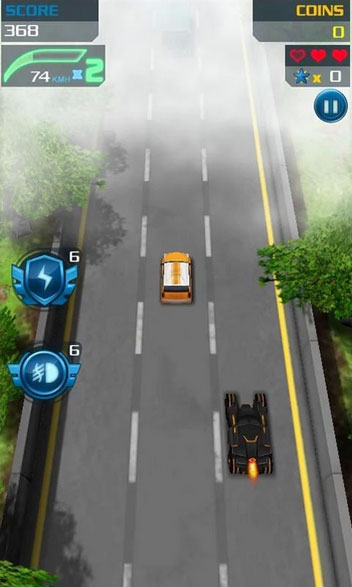 Get ready to Drive the #1 critically acclaimed Android racing game today!  You will get the most exhilarating handheld racing experience!  Earn the Gold coins to unlock the 7 Different cars and power ups. Feel the intensity of no brakes allowed street racing with the best 3D racing visuals.
7. 3D Drag Race 2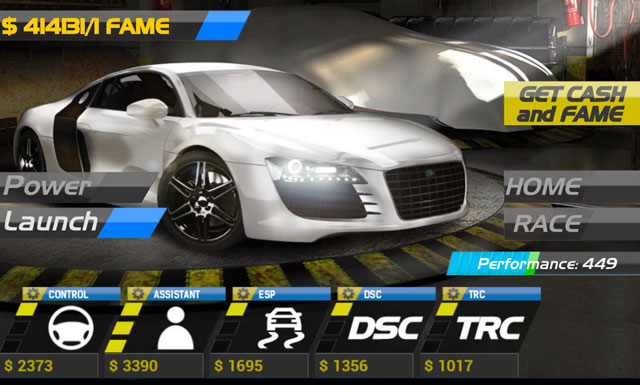 Are you a huge fan of 3D Drag Race? If so, 3D Drag Race 2 is the first option to have fun in your Android Device. It offers realistic 3D graphics, addictive gameplay that will definitely grab you inside the game. The supercars games' collection that we're ready to reward your efforts with is divided into several categories ranging from sport cars, to sport coupe cars, such as Lotus Elise or Jaguar XKR, muscle cars… classic super cars, supercars, such as Ferrari 458 Italia or Audi R8 … to sport luxury cars.
8. Battle Racing 3D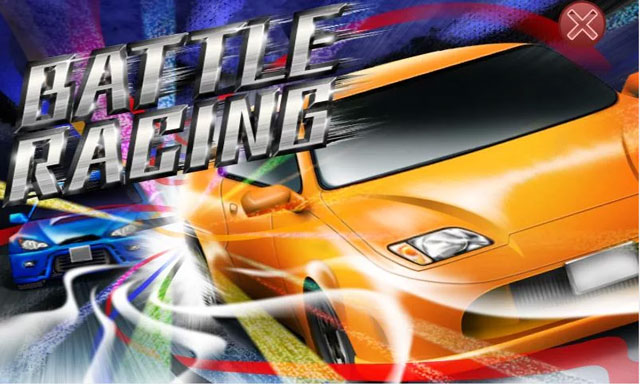 Get ready to become the No.1 motor racer with exciting high-speed. Your opponents are improving their strengths every day and night. You have to beat all of them to get the title. Select from five original customizable car models and grab hold of the steering wheel to battle against your rivals!
9. Speed Racing 3D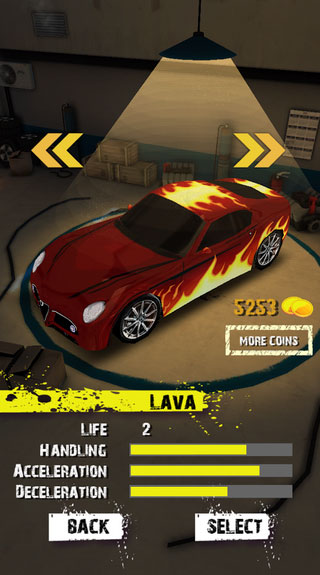 Speed Racing 3D experience a racing with excellent controls! In the racing track, Beautiful themes will change constantly. In this game, you have the chance to challenge international gamers. It provides the brilliant 3D Graphics.
10. Night Racing 3D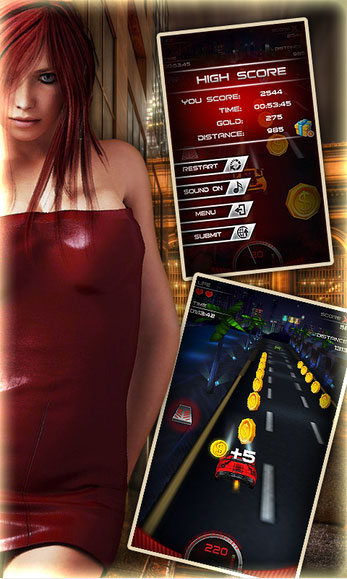 Night Racing 3D, the eternal classic of car racing games, available in Android. You can use the Gravity Sensor to control the car and avoid other rivals. Collect coins to unlock better and cooler cars. Unique system of police chases: will you win the battle between life and death?