Here's the List of best 10 Android Shooter Games from the Play Store. Previously We have shared the top 5 First Person Shooting Games for Android Users. Most of the Shooting Games are included in the following list too. However, all games are updated and upgraded to the next version. So you will definitely enjoy the new series of Game play with Stunning Graphics.
It's the time to test your Android Smartphone's hardware Limit. Yes! Get ready to shoot zombies, most dangerous creatures and Stand in front of the unexpected battle in the battlefield.
Read :Best 5 Bike Racing Android Games
See Also : 10 Best Free Car racing Android Games
Best 10 Free Android Shooting Games Apps 2021
1. FRONTLINE COMMANDO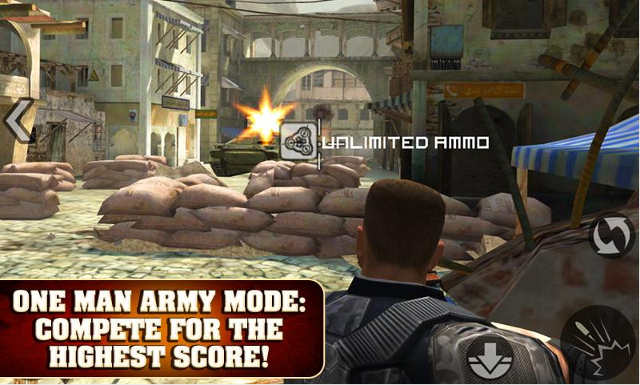 Frontline Commando is the one of the most downloaded shooter Android game in the Google Play store. This game is developed by the Glu Mobile who is known for the famous shooting games in the Android Platform. The Game Play is very simple, that is you are the lone surviving commando of in the battle against the ruthless Dictator. In the Game, you have to survive by using all your specialized skills and Payback for your own soldier's death. In this ultimate Third (3rd) person shooter game, you will enjoy the quality visuals, advanced physics and precise controls.
You have the free license to get the most deadly weapons like assault rifles, sniper rifles, shotguns, rocket launchers, med kits, armor and more! This Android Shooting Game is free to play, you can get extra items with in-app-purchases.
2. Dead Trigger 2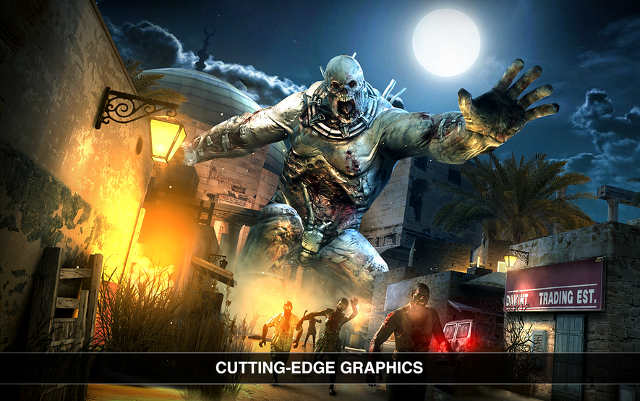 Dead Trigger 2 is the Zombie game continuing from the first version Dead Trigger. This first person Zombie Shooter game shows a lot to the other games in the shooting category. You will never leave your phone from your hand after starting to play this game. You will get a cutting-edge graphics, including real-time water reflections, dynamic vegetation. The regular Game play that is kill the zombies and save the world. However, in this new version new gaming content is added. So killing the zombies are never easy like before. Zombies have learned a lot and they are powerful now. To beat the zombies, you have to improve your inventory by filling the powerful weapons.
You are not alone in this game. Enjoy different types of missions such as story missions, global missions or side-quests.
3. Into the Dead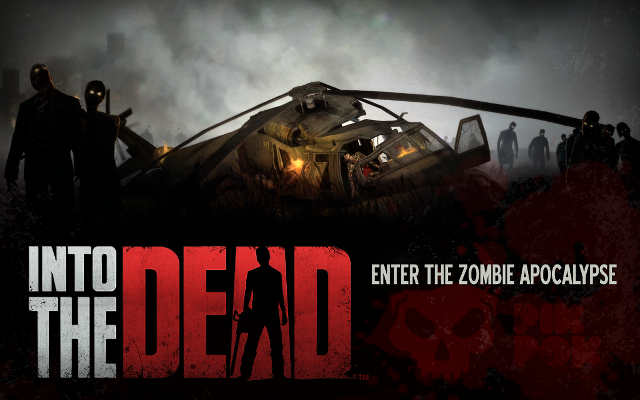 "In to the Dead" the real zombie shooting game. You are the one person alive in the dead world with Zombies. But For How long you will survive? There are no second chanced and retake. You have to kill all the zombies to survive. For that you have to use all your skills and weapons. In the game finish the short goals and unlock the powerful weapons. Mind boggling visuals and horror backtracks will give you the real fun until you survive in the Zombie Apocalypse.
4. Blitz Brigade – Online FPS fun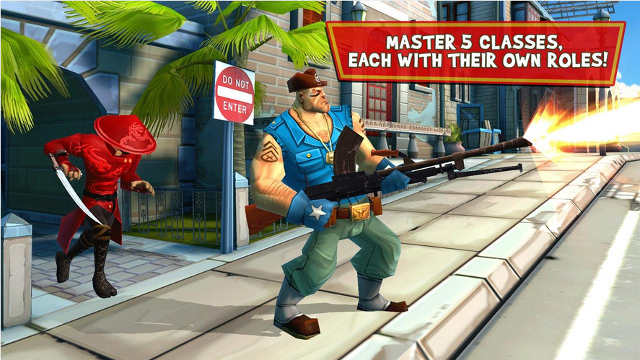 Blitz Brigade is One of the first Game that brings the Online Multiplayer First Person Shooting(OMFPS) in Android Operating System. Axis or Allies, victory or defeat, mayo or mustard… All will be decided in the ultimate FPS showdown, Blitz Brigade! You can play in 5 classes: Soldier, Gunner, Medic, Sniper, Stealth. You can use over 100 weapons, each made for a specific class. In online, up to 12 players can play the game. Use the helicopter and tank to defeat the enemies.
5. Six Guns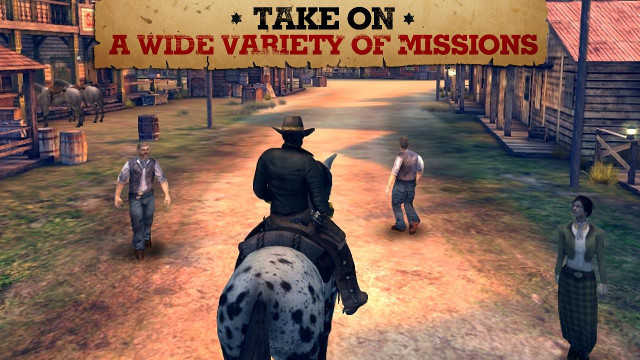 Want to Play the Third Person Shooter Game as Cowboys? This game open Wild West frontier full of cowboys, bandits and unnatural enemies. In this Action / Adventure Game, you will face mysteries and challenges. Take on 40 missions with a great variety of tasks. . You'll race horses, take out robbers, fend off waves of enemies and more along the way! You'll need to unlock all 8 different horses, 19 weapons and a wide selection of clothes. So that you can survive in the Killer land of Arizona. This game is absolutely free!
6. DEER HUNTER 2016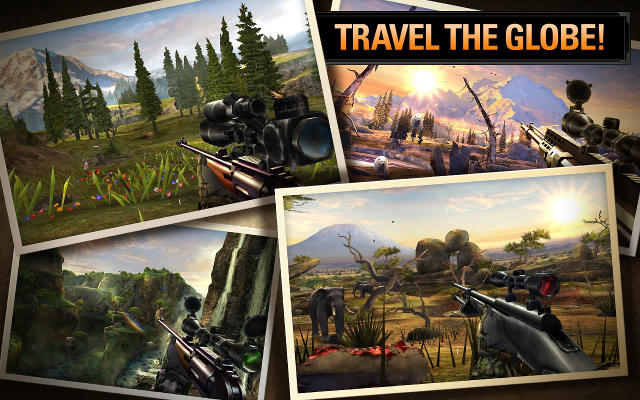 Deer Hunter 2014 is the FPS game. Deer Hunting is the just beginning. Be ready to face the beasts like bears, wolves, and cheetahs! in the Forest thorough out the world. Be vigilant and hunt before them or you will be hunted by them. This FPS simulator offers tons of customizations, you can upgrade magazines, scopes, stocks, barrels and more.
7. CONTRACT KILLER 2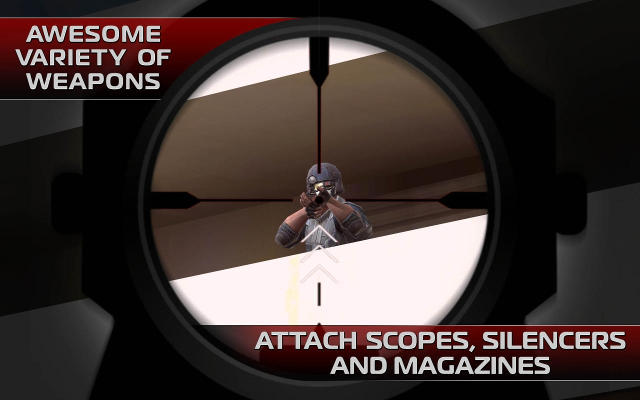 In Contract Killer 2, You can play in 1ST-PERSON SNIPER CONTRACTS, 3RD-PERSON ASSAULT CONTRACTS. In Single Game, you can play First Person shooter and Third Person shooter.
You are Playing as Jack Griffin who is the Ultimate Contract Killer. Assassinate high-profile targets, Eliminate all enemies at street level, Survive sudden ambushes, Defuse hidden bombs, and Ghost your way through enemy lines. It offers many customizations, like you can upgrade weapons with scopes, silencers, and magazines and outfit Jack with throwing knives, body armor, and brass knuckles.
8. Bounty Hunter: Black Dawn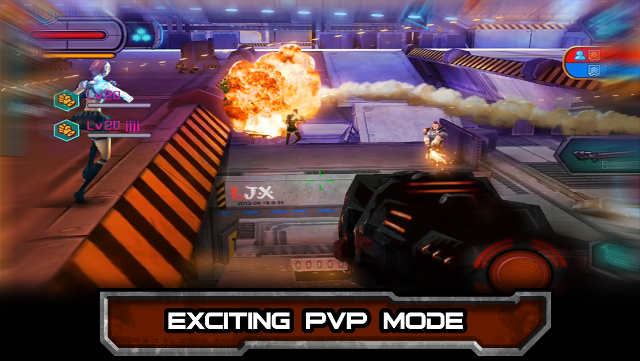 Bounty Hunter Black Dawn is the first person shooting game with RPG element. The game consists of 4 classes with more than 100 skills and different challenges. You can make a team as 4 persons co-op and 8 persons PVP to hunt down the enemies.
9. Dead Effect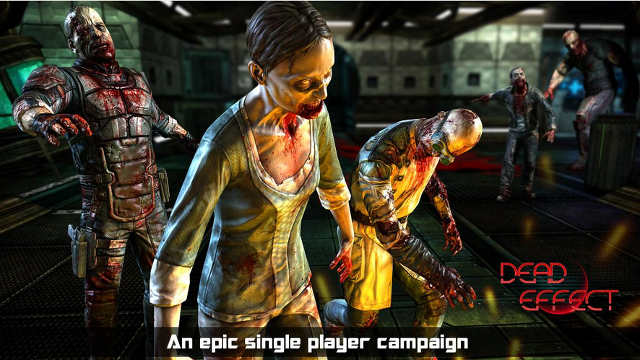 Dead Effect is awesome game with regular Zombie killing Game play. If you are casual gamer, you will definitely enjoy the stylish graphics and background music. The 5 hours game play will be boring for the hardcore game players. It's because, many feels that short of weapons, ordinary story and money can be collected easily. The game's quality is excellent and one thing they have to add in the game is "Challenging stories".
10. Enemy Strike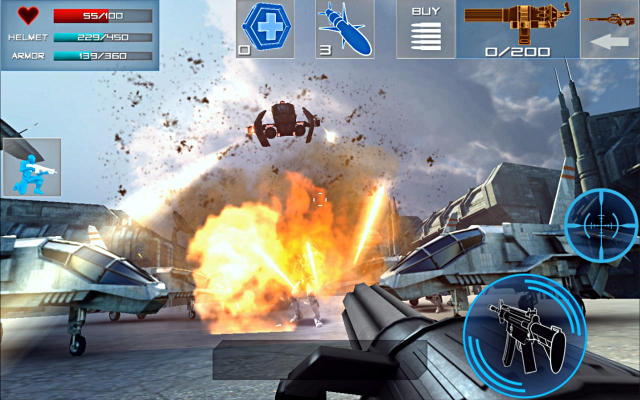 Enemy Strike is the epic first person shooter game for Android Mobile Phone users. The game play is very simple that is you are going save the earth from the Alien army. The half of th earth's population has been destroyed by Alien army. You are going to save the remaining part of the earth from the brutal Aliens. Stunning Graphics with 3D environments and 7 unique locations. It has 5 modes of Gameplay and you can upgrade your weapons to 17 different weapons.
Checkout our Best Android Games Collections